Ready to plan your next family vacation and wondering where to go? For 2020, I combined my favorite family vacation ideas with a few recommendations from fellow travel writer friends. From coast to coast we're ready to help you with our picks for the best family vacations in the US!
You'll also find my past lists from 2018 and 2019 so this is a collection of 30 family vacation ideas. Affiliate links are included in the post so I might make a commission if you shop with my link.
Best Family Vacations in US for 2020
Best Vacation Spots in the US for 2019
Oahu, Hawaii
I'm kicking off the list with one of my favorite spots in the US, Oahu. This Hawaiian island is home to Honolulu but offers families so much more to explore. If you're wanting to get a good feel for Hawaii, Oahu is the place to find it. It's easy to reach the island since most major airlines fly into Honolulu, east coasters might want to consider a short layover stop in California if they want to avoid the long flight.
Some of our favorite things to do in Oahu are to hike Diamond Head Monument, take a road trip around the island, eat a plate of shrimp, and of course, enjoy shave ice. You'll also find plenty of beaches and rocky overlooks to spend the day at. Popular spots include snorkeling at Hanauma Bay, watching the surfers on the north shore, and long walks along Kauloa Park and Secret Island. And you'll want to catch a luau, either at the Polynesian Cultural Center or the Disney Aulani luau.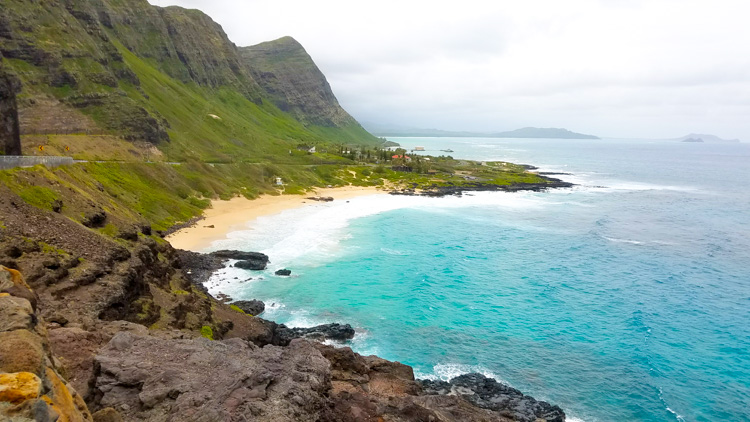 Key West, Florida
Despite its reputation of being a quirky party town, Key West, FL is a great destination for families. The quirkiness is real but just adds to the charm of this sun-soaked island in the Florida Keys.
Key West's best attractions are arguably on the water, so be sure to book a snorkel tour or go parasailing. For something more laid back, a sunset cruise is a perfect way to wrap up a lazy day in paradise. Fury Key West or Sebago offers several tours and excursions that we enjoyed.
Besides soaking up some rays, other activities include a tour of Key West on the Conch Train or in the evening, learn about Key West's spookier side on the Ghosts and Gravestones tour. No trip would be complete without stopping by the Southernmost Point for a selfie, and if you love cats, the Ernest Hemmingway Home and Museum is the perfect way to spend a few hours. Fair warning though – you may fall in love with the cuddly 6-toed kitties and not want to leave!
Be sure to budget a day for a visit to Dry Tortugas National Park. You can reach the park by ferry or seaplane (the seaplane is awesome!), and it's a fun adventure that the kids will love. Dry Tortugas is one of America's most remote Parks and is really one of the most unique that we've visited. As far as day trips are concerned, this is one of the best we've been on.
Finally, don't leave without sampling the key lime pie. It goes without saying, but there's no better place to find it! Try a frozen slice on a stick dipped in chocolate from Kermit's. You can thank us later!
Recommended by Carrick Buss from Along for the Trip. Read more about the fun activities in Key West with kids.
Raleigh, North Carolina
If you are looking for entertaining, free activities for families, along with plenty of chances to explore nature, Raleigh, North Carolina is a great option. The capital of North Carolina is an easy flight from many destinations and is affordable for a family vacation.
Free museums include the must-see North Carolina Museum of Natural Science. This museum is spread out over two different buildings and offers kid-friendly, hands-on exhibits and demonstrations. The onsite café is delicious, and features fresh, local food.
Nearby is the North Carolina Museum of History, which showcases the history of North Carolina. This Smithsonian affiliate is also home to traveling exhibits, and is free, although some special exhibits may have a fee.
We also enjoyed the North Carolina Museum of Art, which offers a beautiful outdoor park that connects art with nature in addition to traditional indoor exhibits. Kids can borrow a complimentary backpack, which includes items they can use to explore the park.
Families that want to get outside may want to visit nearby Jordan Lake. This 14,000-acre, undeveloped reservoir is the third largest lake in North Carolina. There's also Go Ape, a treetop ropes course, which is located near Raleigh.
Recommended by Jodi from Family Travel Magazine. See more things to do in Raleigh here.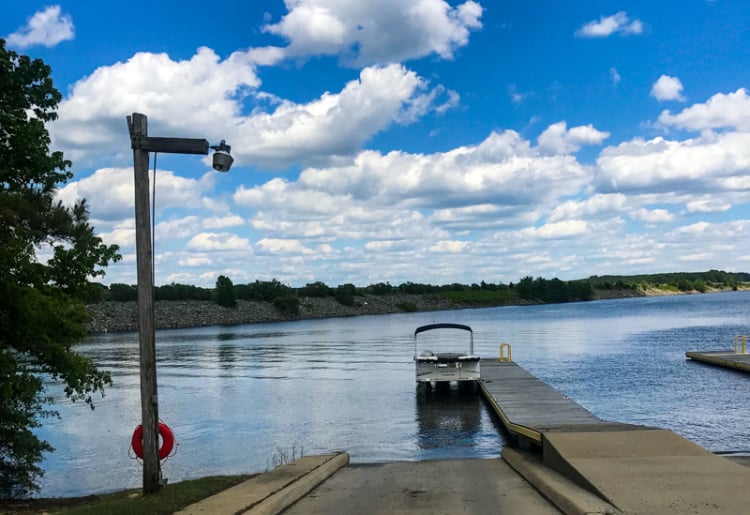 Las Vegas, Nevada
Las Vegas may not seem like an obvious location for a family vacation, but it was a great destination for our family. As long as the adults in your party are ok foregoing gambling and nightclubs, we recommend "Sin City" for families. Direct flights are easy to find, and Las Vegas offers a plethora of amazing hotels that offer gorgeous pool areas that kids love. Because there are more hotel rooms in Las Vegas than any other US city, families can often score a great value for a luxury hotel on or off the Strip.
The Strip is the world's most visited tourist attraction, and kids love the outdoor displays like Mirage's Polynesian waterfall that "erupts" hourly during its evening shows, the fountains at the Bellagio and the Venetian canals. Kids get a "taste" of New York, Paris, Venice, and Rome by exploring the Strip. My four-year-old son was so amazed by the half-scale Eiffel Tower that he begged us for four years to take him to Paris. (Lucky for him that our actual trip to Paris also included visits to Venice and Rome.)
There are also never-ending options for great meals. Our family particularly enjoyed Caesar's Bacchanal Buffet and Lotus of Siam, which has been rated as the best Thai restaurant in the US. For families who want a break from the neon canyon, the Red Rocks and Hoover Dam are each just a short drive from Las Vegas and great day trip options.
Recommended by Catherine D'Cruz from We Go With Kids. Find out more from Catherine about Las Vegas with kids.
San Luis Obispo, California
California is filled with amazing family-friendly locations, but one often overlooked region is the San Luis Obispo area on the Central Coast. Located on the popular Pacific Coast Highway route between San Francisco and Los Angeles, this is an area worth stopping for a few days.
SLO CAL, as it is often called, offers families an abundance of year-round outdoor activities, animal sightings and even a few quirky sights too.
From kayaking at Morro Bay with some of the world's remaining sea otters to sailing with Captain Mark in search of whales, there is so much to do and see on the water. For land-based families, you can try your hand at driving sand dune buggies or sand sledding at the one of a kind state park, Oceano State Vehicular Recreation Area.
On a coast filled with cool beaches, another must-visit in this area is Grover Beach where you can drive on the beach to set up your own bonfire wherever you want. Or head to Moonstone Beach to collect rocks while searching for the elusive moonstone.
Families into the quirky will love a visit to the Madonna Inn, Hearst Castle and of course the infamous Bubblegum Alley in San Luis Obispo. Don't forget to look for check out the elephant seal rookery in San Simeon and the herd of zebras in the pastures nearby.
There is so much to do and see in this region that a quick pass through on Highway 1 can never do it justice. Book a room, stay for a while and give yourself time to see it all.
Recommended by Karilyn from No Back Home. Read about her weekend in San Luis Obispo.
Door County, Wisconsin
Door County, Wisconsin is one of our all-time favorite family destinations. Located just two hours north of Milwaukee, Door County is actually a peninsula surrounded by Lake Michigan on one side and Green Bay on the other. Families will love the year-round outdoor activities available, beautiful scenery, and laid back atmosphere.
For those planning a trip to the area, choose a home base in the center of the peninsula (we recommend Fish Creek or Egg Harbor) for easy access to all of the area's attractions. In the warmer months, families can enjoy picking fresh fruit, zip-lining through nature preserves, kayaking on the lake, and visiting the area lighthouses. They can even watch the latest movies at the local drive-in. In the fall, Door County is one of the top places for foliage with spectacular colors and Highway 42 is one of the most beautiful drives in the country.
Winter visitors can enjoy quiet hikes on the local beaches, trying winter sports in Peninsula State Park, or shopping in the charming small towns. One thing is for sure, Door County doesn't disappoint any time of year and families will think it is the perfect getaway for all ages.
Recommended by Kirsten Maxwell from Kids Are A Trip. Read more from her about Door County.
Folly Beach, South Carolina
Folly Beach in South Carolina is a friendly beach island just 25 minutes from Charleston, SC that's perfect for families. It has plenty of rental properties and hotels right by the water, and the ocean is shallow enough for little ones to play in. For adults, there is an astoundingly high quality and variety of food and nightlife.
The overall vibe is relaxed and welcoming, and there are numerous water activities (we took an excellent boat tour out to an island with a lighthouse!) as well as biking, strolling, and being one with nature. Did you know that Folly has DOLPHINS naturally frolicking in its waters?! Though the island is very popular in the summer, consider checking out Folly Beach in the off-season or shoulder season, as it's still a great getaway then, and prices and crowds are lower.
Another perk: Because it's surrounded on all sides by water, Folly Beach has some of the most beautiful sunrises and sunsets I've seen in my entire life!
Folly Beach was recommended by Lillie Marshall from Around the World "L".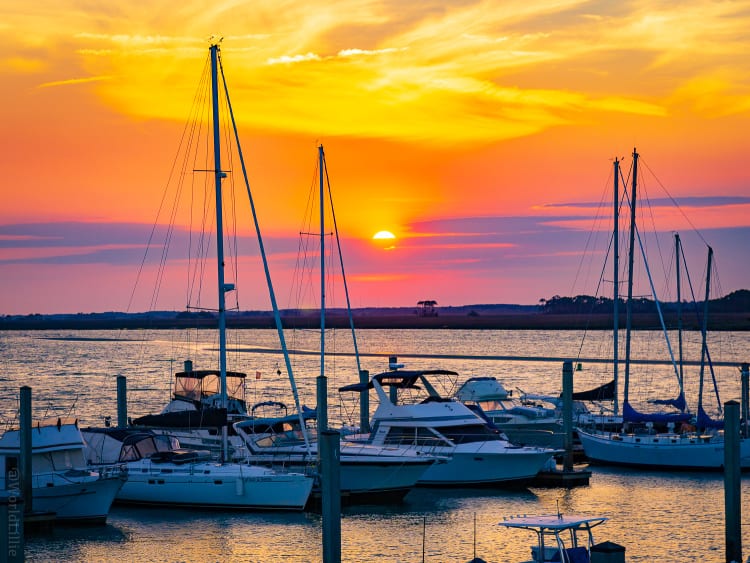 New York City, New York
City adventures make for great family trips, and few places can top the urban wonderland that is New York City. One could almost ask, what doesn't it have? The Big Apple is packed full of a wide variety of accommodation options, has an easy and affordable public transit system, tens of thousands of restaurants to choose from, and never, ever sleeps.
There's something in the city for everyone. Families with younger kids can spend time in the Children's Museum of Manhattan, check out the larger than life displays at the Natural History Museum, and run through Central Park and its Zoo. American Girl fans will love a stop at its flagship store, and every sweet tooth will enjoy Dylan's Candy Bar or baked treats at Magnolia Bakery.
Older kids often want to be in the center of the action, so take them to Times Square at night. Ride up to the top of the Empire State Building (lots of selfie opps!) and fill them up with pasta and gelato at Eataly NYC Flatiron. Walk over the Brooklyn Bridge, go on a Scott's Pizza Tour, take in a Yankees, Knicks or Rangers game, and experience The Ride through Manhattan, one of the most unique attractions in the city.
New York has museums and art galleries to spare. Families with art lovers shouldn't miss the Guggenheim, Met Museum, or the Frick Collection (for kids 10+). Theatre-loving kids and parents can take in shows and plays to their heart's content on Broadway. Frozen, School of Rock and Dear Evan Hansen (older kids) are great family theatre experiences. In spring 2019, the massive Hudson Yards neighborhood is set to open, with public art and cultural spaces like The Shed, restaurants, shops, markets, and the highest outdoor observation deck in the western hemisphere – 1,100 feet above the ground. As always, New York goes big.
Recommended by Claudia from The Travelling Mom.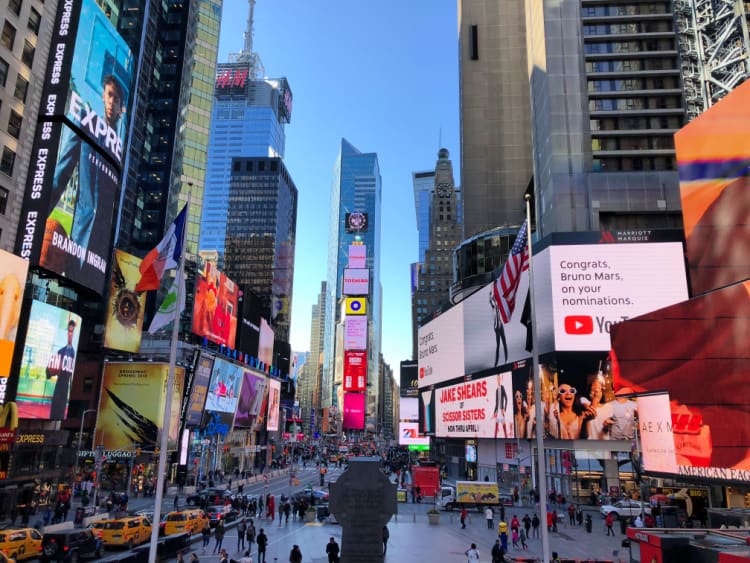 The Grand Canyon
The Grand Canyon is one of the natural wonders of the world and indeed, you would be hard-pressed not to experience wonder and awe in front of its majestic beauty. Beautiful, engaging and easy to enjoy, the canyon is a fantastic destination for families and has a lot to offer to adults and kids of all ages.
In terms of activities, you have a vast choice of options to suit all levels of fitness. You can take one of the many hikes available (some, not all, are suitable for kids), you can explore the historic buildings and museums in the park or even simply enjoy the scenery using the handy and free shuttle bus that connects the many points of interest and viewpoints in the area.
The more adventurous types can opt for more strenuous canyon hikes, go cycling or even go rafting joining one of the family tours available. There is plenty to keep energetic kids entertained and it is an easy place to keep them away from the screen without boredom setting in.
Rangers hold regular family-friendly talks and activities in the park and the visitor centers offer good information booklets and materials to help you enjoy the park in your own time and at your pace, should you wish to do so.
Families have a vast choice of accommodation options ranging from cabins, to lodges and beautiful hotels, making the Grand Canyon not just beautiful but also easy to enjoy at all ages.
Recommended by Marta Correale from Learning Escapes. Read her tips for visiting the Grand Canyon with kids.
Colorado Springs, Colorado
Located just 90 minutes from Denver, families should put Colorado Springs and the surrounding Pikes Peak Region on their radar for their next vacation. Family-friendly activities include a visit to Cheyenne Mountain Zoo. Within its 40 acres, kids will enjoy several up-close-and-personal animal experiences including feeding the giraffes.
Give your kids a taste of the Old West with a visit to the Ghost Town Museum. There's nothing more magical to kids than visiting Santa, and families can do that from May – Christmas Eve at The North Pole – Home of Santa's Workshop. All aboard Pikes Peak Cog Railway for year-round stunning views of the mountains. Load the family in the car for a scenic drive or hike at the always-free Garden of the Gods.
Drive a little farther into Canyon City and take in the view from the Royal Gorge Bridge and Park, one of the world's highest suspension bridges. And there's so much more to do and see in Colorado Springs and Pikes Peak Region that one visit will not be enough.
Recommended by Diana Rowe from Traveling in Heels. Read her post about a multigenerational trip to Colorado Springs. Also, read about these things to do in Colorado Springs.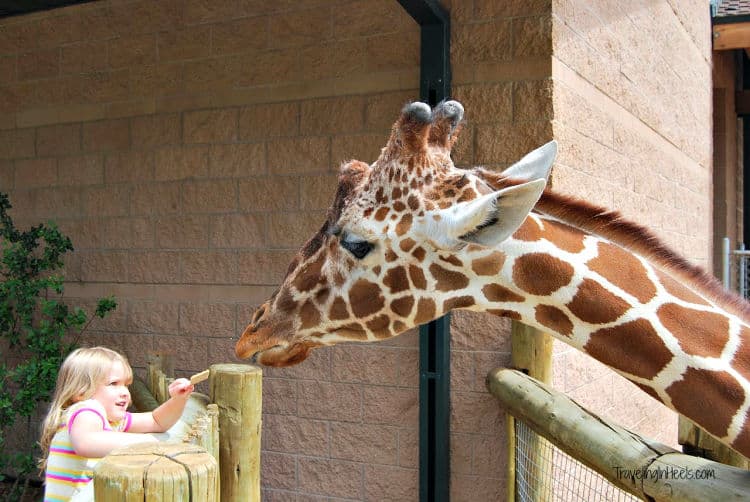 Best Places to Take a Family Vacation in 2018
10. Southeastern Utah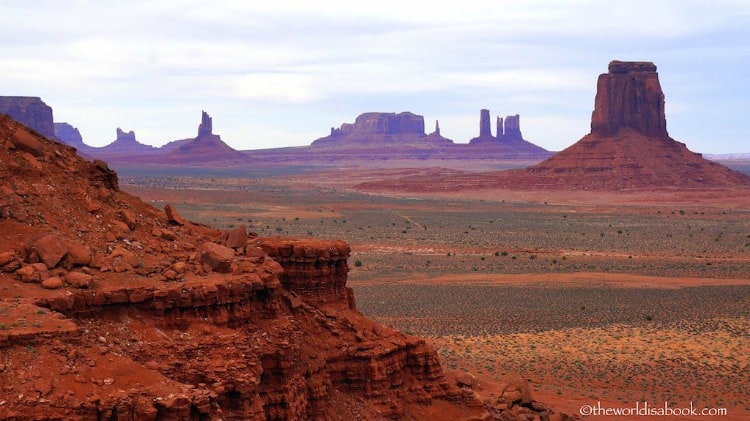 Mary from The World is a Book says:
Southeastern Utah boasts some of the country's most picturesque and spectacular sceneries. Its unmatched landscapes are filled with red rocks and canyons, sandstone cliffs and towering rock formations. Don't miss these attractions for an unforgettable family trip.
Moab is a great base to explore two incredible National Parks nearby. Arches National Park has the world's largest concentration of over 2,000 sandstone arches. Canyonlands has been called the "showcase of geology" with several overlooks into deep canyons and amazing rock formations. There are plenty of easy hiking trails for families in both parks.
Moab is also an outdoor recreation paradise offering varied adventures. Families can go rafting on the Colorado River, go rock climbing, canyoneering, ballooning, hiking, fishing, biking or ATV riding.
Lake Powell is North America's largest man-made lake. It is a haven of houseboats (some with slides). It offers many water recreation activities against a backdrop of red rock canyons.
The iconic Monument Valley has been used as a backdrop for many films and a symbol of the American Wild West. We highly recommend doing the scenic and cultural tour to explore the back roads and learn more about the Navajo people.
9. Minneapolis, Minnesota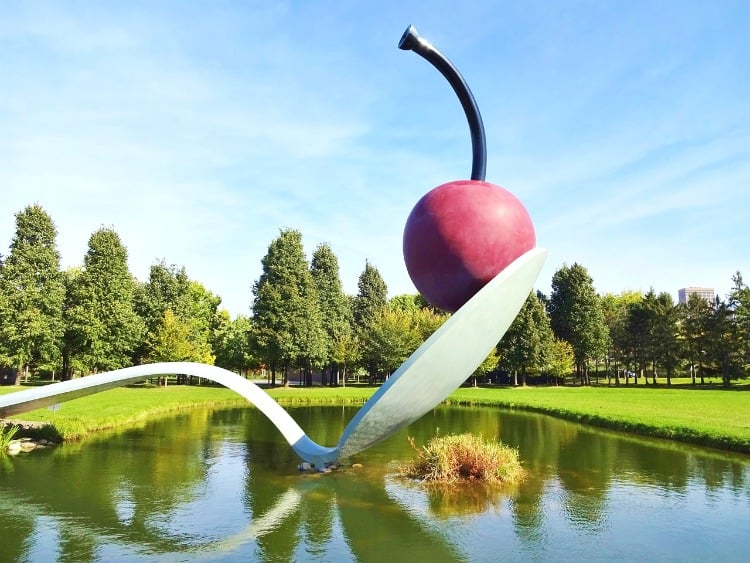 Kendra from Kendra Pierson Love, Learn, Travel says:
Minneapolis makes the list of best places because it's a location with interests for every member of the family in just about every season. The family outdoors lover will love being able to fish in one of the more than 10,000 lakes while the art lover can explore the Walker Art Center. The best part is that quality fishing can take place within the city limits, so your family can split up for the day and still meet up for dinner in the eclectic foodie scene.
Families will also want to visit the Science Museum of Minnesota. Right inside their lobby is Mississippi River Visitor Center National Park. Sports fans will want to score tickets for one of the six professional teams. Finally, everyone has to take a visit to the Mall of America. With a Nickelodeon themed amusement park in the center and no tax on clothing purchases, it's just one of the places that you visit just to say that you have!
8. Kentucky Bourbon Country
Allison from Family Vacations US says:
Few things hold such pride for the people of Kentucky than Thoroughbred horses and bourbon. In fact, there are more barrels of bourbon in the state than people. Often, would-be visitors to the Bluegrass State ask lots of questions about a visit to one of the many bourbon distilleries.
Here's the thing, the fact of the matter is, if you can escape for a couple's trip along the bourbon trail or a getaway with your friends to explore, you are guaranteed to have a fantastically fun time.
However, a lesser-known fact is that a large percentage of the bourbon distilleries that participate in the tours along the bourbon trail, offers tours that are focused on the history behind their operations. While I wouldn't recommend taking little ones on even a historical tour, chances are your older kiddos would really enjoy the experience.
The beauty of choosing to go on a tour at one of the storied distilleries is that you can make it work in terms of what you want to get out of it. Want to sample the product that the distilleries are known for? Go for it! Would you rather tour the immaculately kept grounds? That can happen too! No matter the desire behind the reason to go on a tour, chances are you are going to love spending time in the rich history of the Bluegrass State.
Once you've enjoyed learning a bit about the famous Kentucky bourbon, don't miss all the other great things to do in Kentucky!
7. Richmond, Virginia
Patricia from Fairfax Family Fun says:
Old and new, high-tech and laid back, thrilling and peaceful… whatever you hope to find in a family vacation, it's likely in Richmond. Love nature? How does spending a day in a gorgeous botanical garden sound? Richmond, Virginia (the state's capital) is home to the Ginter Botanical Garden, a beautiful facility with a lovely children's area, and the Metro Richmond Zoo, with many animals and a treetop adventure. If science is more your speed, the Science Museum of Virginia will not disappoint, and neither will the children's museum right next door.
The city offers much for history buffs, especially at Richmond National Battlefield Park, which commemorates 13 American Civil War sites, including Tredegar Iron Works, which supplied much of the artillery to the Confederacy. Thrill-seekers and adventurous types might like the heart-pumping action of the Richmond Raceway or testing their own limits with fun rides at the Kings Dominion theme park (which has a wonderful – and tame! – kids' area). But if you prefer to take it easy, Richmond has something for you, too, especially along the nice Canal Walk, where you can take in the city sights and learn about its 400-year history.
6. Midcoast Maine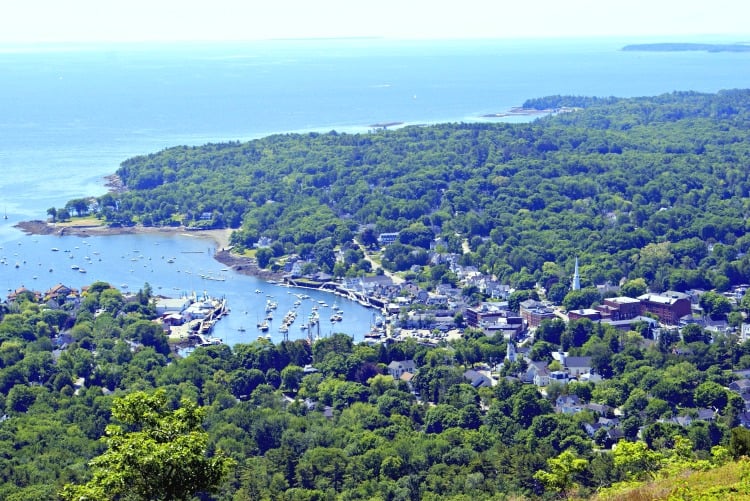 Francesca at The Working Mom Travels says:
MidCoast Maine is a collection of small towns and islands and is a wonderful place for a family vacation. The region, just off of US-1 (the heavily traveled route between Portland and Acadia National Park), simply has it all: excellent food; abundance of outdoor activities; arts and culture; and jaw-dropping scenery.
First off, the lobster. There can't be talk about Maine without mentioning lobster. The whole family can enjoy a lobster dinner in MidCoast Maine for a fraction of what it might cost at home. Claws, a casual, family-friendly lobster shack in Rockland, is a top pick.
With mountains above and Penobscot Bay below, MidCoast Maine is a year-round, outdoor family playground. A great spot for families to enjoy the outdoors (along with that jaw-dropping scenery) is Camden Hills State Park. Hike, bike, or drive to the top of Mount Battie for sweeping views of the bay and Camden Harbor. Families looking to be out on the water are in luck. There is no shortage of schooner day cruises in MidCoast Maine.
For a bit of culture, families should head to Rockland, Maine's new arts destination. Rockland is home to Farnsworth Art Museum and Center for Maine Contemporary Art (CMCA). Both institutions focus on MidCoast Maine's role in the arts, from 100-year-old pieces at Farnsworth to modern creations at CMCA.
5. Cincinnati, Ohio
Nedra at Adventure Mom says:
Cincinnati, Ohio is a great destination for families. Enjoy scenic views of the river from the swings, ride the carousel and make music as you step on the giant outdoor piano at Smale Park. Take a ride on the streetcar and connect to the Over the Rhine neighborhood and enjoy a meal at one of the great restaurants on Vine Street and experience many of the activities at Washington Park. You can visit Fiona, everyone's favorite hippo at the Cincinnati Zoo. Thrill-seekers will love the ride options at Kings Island Amusement Park and families will appreciate their award-winning kids' section.
The Cincinnati Reds games are held in a very family-friendly baseball stadium with a whiffle ball field and playground for kids who need a break in between innings. The city is rich in history and the arts with fantastic art museums that are free to the public and creative street murals located on buildings throughout the city. Take in a gorgeous view from the observation deck of Carew Tower and don't forget to try local favorites Cincinnati style chili and Graeter's ice cream.
4. Florida's Space Coast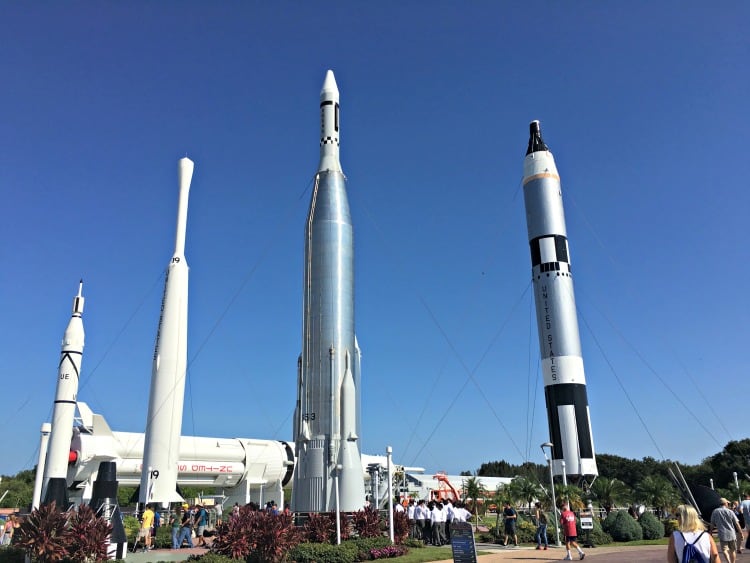 Tamara from We3Travel says:
The Florida Space Coast is a beautiful gem on the East Coast of Florida with something for everyone. The beautiful wide sandy beaches on the Atlantic have made towns like Cocoa Beach a surfer's paradise. With beachfront, affordable hotels, family-friendly dining, and kid-approved activities like miniature golf, there is everything you need for a relaxing family vacation. But what makes this region so special is, of course, the Kennedy Space Center.
You don't need to be into space to find KSC fascinating. Kids can, of course, learn about the history of the space program, but they can also learn to perform a mission in space, crawl through a model International Space Station, and walk under the massive Saturn V rockets. If you are really lucky with your timing, you may even get to see a rocket launch. Only about an hour from Orlando, the Space Coast makes a great option for families that want to pair some beach time with a visit to the theme parks.
3. Chattanooga, Tennessee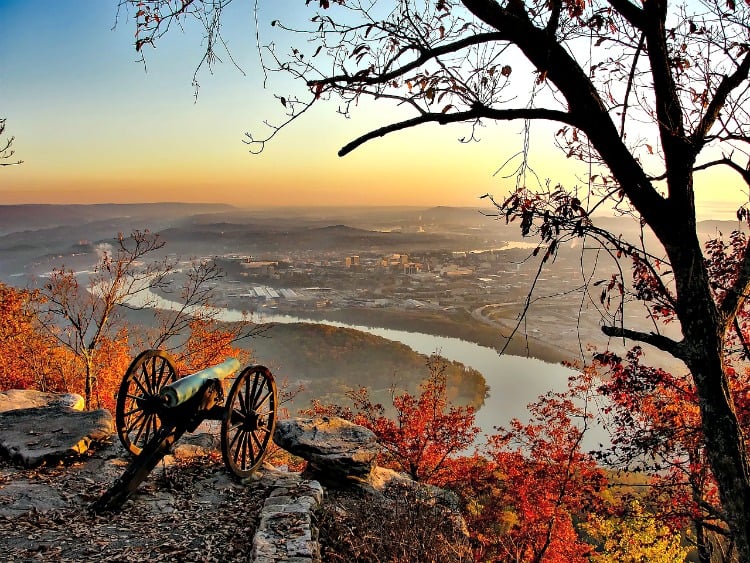 Lesli from 365 Atlanta Family says:
The population of Chattanooga, TN stands at less than 200,000, but it's not your ordinary small Southern town. Chattanooga is an outdoor playground, promising nature-loving families a weekend worth of fun. From caving to hang-gliding and rafting to rock-climbing, high adventure reigns. After you work up an appetite, head into town for impeccable eats. Urban Stack is our family's favorite but you'll find plenty of locally-owned options to choose from.
Looking for more traditional attractions? Try Chattanooga Aquarium, Ruby Falls, Tennessee Valley Railroad, and Hunter Museum of American Art. Don't miss the opportunity to visit Moon Pie General Store – Moon Pies originated in Chattanooga!
While we do recommend a visit to the Chattanooga Choo-Choo Hotel during the day, The Chattanoogan remains our favorite overnight accommodation. You'll find spacious rooms, an inviting lobby, and the perfect heated, indoor pool offering views over the neighborhood.
Also, read:
Things to Do with Kids in Chattanooga
Free or Cheap Things to Do in Memphis TN
2. Boise, Idaho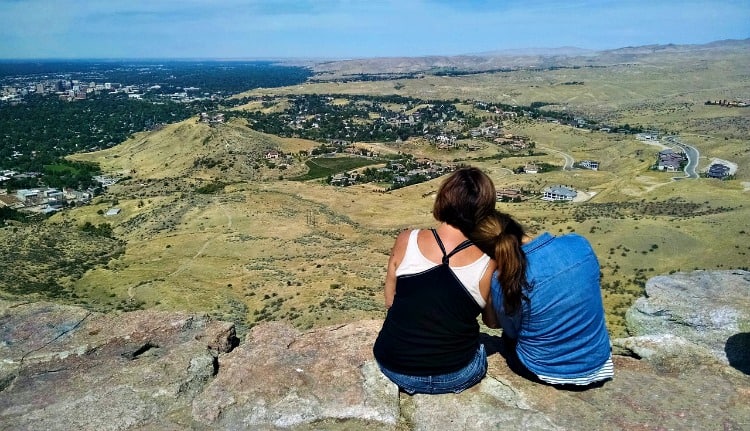 Chez Chesak says:
There are some good attractions for kids in Boise, like Zoo Boise and the Discover Center of Idaho. But they are relatively small and generally feel a bit worn. The real strength of Boise as a family destination are all the outdoor activities.
A system of public parks runs through the center of town, and the nine riverside parks are known collectively as the 'Ribbon of Jewels'. These parks are full of walkways, playgrounds, trails, disc golf courses and other outdoor diversions. The Greenbelt is a paved bike path that links all the parks (and much of the rest of the town) along the river. Further, when the weather is good, families can leisurely float the Boise River, and a regular bus will shuttle you back to the put-in point. Camel's Back Park, while not on the river, is filled with trails, playgrounds, etc. – and it's located near a handful of great family-friendly restaurants (and Goody's ice cream shop).
It's worth your time to take the winding drive up to Bogus Basin, the local, nonprofit, ski hill. There are great hikes there, wonderful views of the city, and it can be a completely different temperature than in the valley itself. In the winter there is skiing (both downhill and cross-country) and a tubing hill.
1. California's Redwood Coast
Seeing the Redwoods at the top of the list is what inspired me to write this article. I admit that we fell in love with the redwood forests during our Seattle to Disneyland road trip many years ago. It was on a recent trip to California where I was able to revisit these majestic trees that clinched their place in my heart as one of my favorite spots in the United States.
I think the California Redwood Coast is a perfect spot for a family vacation, whether it be the whole vacation or just a part of a bigger journey. The trees will amaze little kids, have them try to wrap their arms around one to get the full impact of just how big these giants really are. There are plenty of family-friendly hikes dotting the redwood parks. Each hike will let you discover just how quiet a forest can actually be.
Lastly, hopefully, a visit to the California Redwoods will help your kids learn about nature and create a soft spot in their hearts for our world. We need to raise our kids to care about our natural wonders and to understand how precious nature is. They need a world to inherit and the knowledge to care once it's their turn.
Here's more great inspiration for vacation planning:
If you're working with a limited vacation budget, check out these 15 Cheap Vacation Spots. Or perhaps you're looking for some Luxury Trip ideas.
How about escaping winter to these Warm Weather Destinations for Families — consider a visit to Florida Beaches. Or one of my favorite states, discover great Spring Break Spots in California and Frugal Spring Break Spots.
And here are some other great ideas from my friends: What to Do in Nashville, the Mississippi Gulf Coast, a Family Vacation to Alaska, or go international with a Costa Rica Family Vacation.
Best family vacation spots in the US for 2020!

Best family vacation ideas in the US!
Best spots in US – family vacation ideas for where to go for vacation in 2018