If you've been reading my blog for a while, you might have noticed that I have a thing for holiday food themes. And so far for St Patrick's Day I've shared rainbow treasure cookies, luck o' the Irish pie, and fun green theme school lunches.
Today I've got a fun treat for the grown-ups to celebrate the green Irish season holiday, a St. Patrick's Day martini. This electric green drink is the perfect cocktail to give you a pinch of the shamrock sweet luck. It's also going to pack a bit of a punch.
Let's take a look at what you need:
St Patrick's Day Martini Ingredients
1 oz Cointreau
1 oz Blue Curacao
1 oz Malibu
3 oz Orange Juice
For the rim:
Orange sanding sugar
Simple syrup
Directions
Grab a cocktail shaker and fill it about 1/4 of the way full with ice.
Now add the Cointreau, Blue Curacao, Malibu, and Orange Juice to the shaker and shake well.
Set to the shaker to the side to prepare your glass.
Using 2 appetizer plates pour simple syrup on plate 1 and orange sanding sugar on plate 2.
Dip the rim of your martini glass in the simple syrup making sure all edges are covered.
Now dip the glass in the sanding sugar, let sit for 30 seconds, then lift up and shake off excess.
Sit the glass to the side for 1 minute for the sanding sugar to set.
Pour your martini into the glass and enjoy!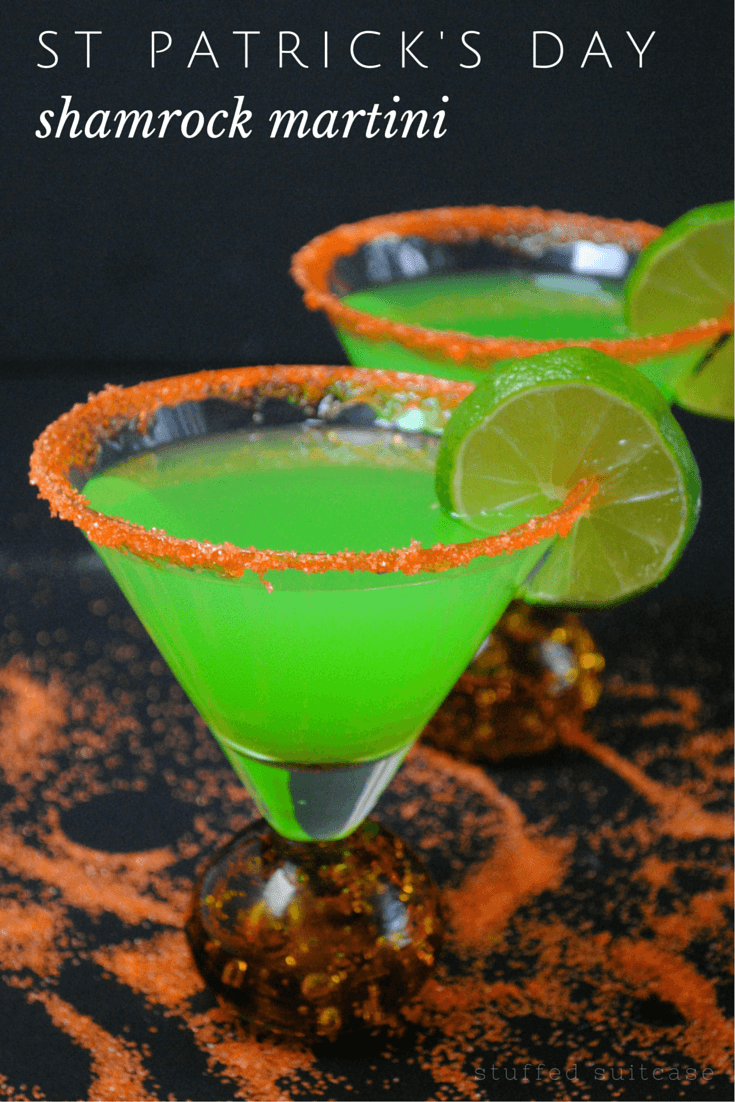 I think this would be the perfect drink to surprise your girlfriends with during a March get together! Whatever your plans are, this St. Patrick's Day martini is sure to be a sweet delight and the green color will spark some great conversation.
Do you like to make special foods to celebrate a specific holiday? Will you be wearing green on March 17th?