I had a little creationary fun yesterday and created some yummy cookies to celebrate the rainbow theme of St. Patrick's Day. I'm calling these yummy cookies Rainbow Treasure Cookies! My initial thought was to call them Pot of Gold Rainbow Cookies, but the rolo caramel didn't preserve it's 'goldness' enough for me to keep that idea. At least you know my original idea…rainbow sugar cookies with rolo caramel centers.
To start with I bought some premade sugar cookie dough, because it was easy. :) I divided the dough evenly into five sections. Then used some gel food coloring to color each section red, orange, yellow, green, and blue. Then I placed the dough bowls into the fridge to chill a bit again.
Next, I took half of each color and rolled it into a skinny roll. I layered the colors like a rainbow, so red, orange, yellow, then green on top next to yellow, and blue next to green and red. I gave the large rainbow roll a little roll and placed back in the fridge. Make sure you use flour or cooking oil, the sugar cookie dough is very sticky.
Once the rainbow roll had chilled for a while (30 minutes or so), I used dental floss to cut sections. They were just a bit under 1/2 inch thick. I think 1/2 inch would be a good guideline. Next step is to "smoosh" the dough flat a bit. I used the bottom of a glass. Really sticky, so make sure to use flour or oil!
Lay one flattened circle on your cookie sheet and place a rolo in the center. Next lay another flattened circle over the top of the rolo. I tried to match up the colors, but you could go with the mix-match look.
Bake them according to your recipe (about 12 minutes for me). Let cool and carefully remove from the cookie sheet. The rolo centers melt through a bit, so they might be sticky on the bottom.
Then enjoy! The rolo candy almost becomes like toffee, and with the sugar cookie they're so yummy. Perfect treat for those leprechauns in your life!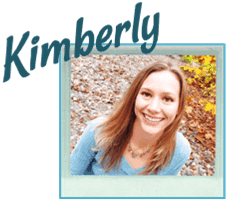 I Share My Posts Here