Shopping for a tween or teen girl and wondering what in the world to get them? I have two teenage girls so this teen Christmas list is filled with ideas they've given me to include and things I know they've been asking for recently. Gone are the days of turning down pages in a toy catalog, now we've entered the days of electronics, beauty products, and clothes.
Tech gift ideas that are popular for teens.
This teen Christmas list gift guide contains affiliate links. I might earn a commission if you make a purchase using my link. Thanks!
Apple AirPods with Charging Case
Photo Credit: www.amazon.com
These are the thing that both of my teens have been begging for and something I've seen a lot of their friends have. Certainly one of the most popular ideas on a teen Christmas list.
Continue Reading
Fujifilm Instax Mini 9 Camera with Case
Photo Credit: www.amazon.com
If you have a teen that likes to hang out with friends or take vacations, this cute instant-print camera will be a hit. This package comes with extra photo paper, a cute carrying case, and fun papers and borders.
Continue Reading
Misfit Ray Rose Tone Activity Tracker
Photo Credit: www.misfit.com
If your teen is active and likes to stay healthy, they might appreciate a fitness tracker, however, most girls don't like the standard, bulky trackers. This one looks like a piece of jewelry which teens should appreciate!
Continue Reading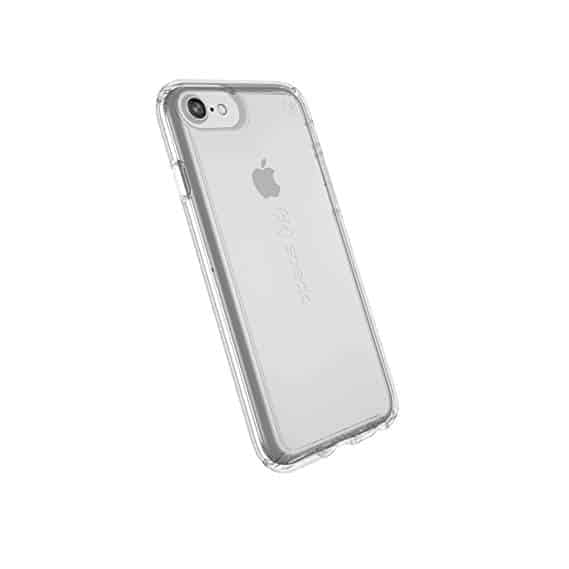 Speck Cell Phone Case
Photo Credit: www.amazon.com
You'll have to know what type of phone your teen has and then you can get them a new phone case for the holidays. My teen likes things simple, the fancy glitter cases aren't really what she or her friends are into. This simple clear case is protective and simple.
Continue Reading
These are some fun and quirky Christmas list ideas for a teenage girl.
Fuzzy Cute Animals Warm Slipper Socks
Photo Credit: www.amazon.com
Another one of my things that my teen has tried to steal is my fuzzy socks. She loves to wear them around the house. And since teens seem to veg better than any other age group, fuzzy socks will keep their toes warm during said lounging.
Continue Reading
Beauty Gifts for Tweens & Teens
LAVANILAgirl Healthy Deodorant
Cute packaging and aluminum free, these naturally based deodorants are perfect for stocking stuffers or adding to a beauty gift set.
If your tween or teen loves to relax in a bath, they'll be sure to enjoy this fun bath fizzy gift set.

Both my tween and teen are in love with LUSH cosmetics. And, my nieces and sister-in-law were the first to get us hooked on the brand. They're known for their bath bombs, but sell all sorts of body and bath products. You can buy in the store, online, or even some stuff on Amazon.
My teen love ELF makeup and skin care. It's fairly affordable and seems to be decent quality. We often buy Lizzy e.l.f. makeup at Target.
A unique advent calendar perfect for teens, uncover a beauty product each of the 12 days of Christmas. But jump fast because they do sell out!
My girls both wear hair ties around their wrists, so here's a fun way to dress it up a bit!
My girls always love doing their nails, so here's a fun accessory if your teen likes nail polish too!
My tween loves playing with makeup. If yours has a similar interest, a set of nice makeup brushes can make a perfect gift. There are so many brush set options, so choose one that fits your budget.

LUNA Play Face Cleansing Device
Small but supercharged. Perfect for helping to keep that ever-changing teen skin clean and clear.
Fun way to dress up your tween / teen's simple ponytail.
Sweet smelling soaps and lotions are always a hit with my girls, bath and body sets are perfect for gifting with a pretty great price!
My teen loves using this mirror. She likes to get ready for school in her bedroom and uses this mirror to do her makeup and pluck her eyebrows.
Subscription Box Gifts for Tweens & Teens
Subscription boxes make great Christmas list ideas for teens. They're an ongoing gift and teens love unboxing all their goodies to snap pics and share with friends. Here are some picks that my own daughters would add to their lists.
While I'm a fan of Stitch Fix and get quarterly boxes, both of my girls recently got boxes to try and they loved it. If you have a tween, there are Stitch Fix Kids for up size 14, my teen got a regular women's box. I find that adding notes to my stylist about what styles I want (and mentioning your kid's age) helps you get the best fit. Consider wrapping a certificate and walking through the style quiz account set up after gifting. That way your kids can select what styles they like best.
Owl Crate is the perfect subscription box for teens who love to read. Each box contains a newly published hardcover book, 3-5 other bookish goodies (jewelry, collectible toys, stationery), as well as exclusive items from publishers and authors. Each box has a fun and unique theme too! They're recommended for ages 14+, so if you're shopping for a tween, consider the Owl Crate Jr that's for ages 8-12.
Another great subscription box for teens is the LitJoy Crate. It also contains a new release book as well as a few bookish items. However LitJoy Crate also offers rare Magical Editions for Harry Potter fans. The one this year is available to purchase on November 21st and focuses on the Prisoner of Azkaban.
SpearCraft Book Box is a monthly book subscription box that sends a newly published Young Adult novel and 5 + assorted bookish and fandom goodies to your door. SpearCraft Book Box quarterly is a deluxe seasonal book box that ships 4 times a year, 10% goes to charity. The Cat box is a quarterly box for cats and their humans! Treats, toys, gifts.
If you have a budding artist or engineer you're shopping for, look at these Kiwi Co gift boxes. Doodle and Tinker both focus on creative building. Doodle is a bit more crafty art, while Tinker is more hands on STEM activities.
Extremely popular subscription box for beauty lovers, and with a low cost, too. ipsy sends 5 popular beauty products each month.
Every month EarFleek will personally style cute and trendy earrings and deliver them to your home! You'll receive the ultimate accessory that can pair with your outfit or perhaps you can show off to your friends! Shipping is FREE! and if you are not thrilled you can always return them!
(Beauty on the Inside) box is the perfect gift for tween girls ages 8-12. Each month's box brings a new theme of strength and empowerment, accompanied by curated health & beauty products, inspiration, jewelry and fun stuff to support that theme. A great gift for your daughter, niece, or a friend. Support her inner beauty!
A monthly art subscription service that contains some of the best art supplies to you, such as Winsor Newton, Golden, Copic, Strathmore, and Prismacolor. No matter your age or skill level, every box includes everything you need to create a work of art.
If your tween or teen is a baker, here's a gift box for them. Mix Box makes baking classic 100% homemade desserts and baked goods possible in your home! The easy, step by step instructions, in combination with pre-measured ingredients, makes for a perfect dessert every time you bake with Mix Box. Mix Box handles all of the inconvenient steps of baking and makes baking desserts easy and fun for everyone!
If you have a snacking teen, this box is perfect for them! They'll love surprising their friends with their latest crazy foreign snack. Kids can travel to a new country every month and discover the best snacks and candies that country has to offer! Each box also includes a fun, 8+ page educational booklet.
LippieBox is a subscription box that ships 5 full-sized lip products to your tween / teen. Boxes only include age-appropriate items and never anything highly pigmented like lipsticks. They'll never receive the same lippie twice. Items include: lip balm, lip scrubs, lip tint, lip gloss, and more.
At Sudzly, our focus is organic and all-natural bath and body care products. There are no dyes, fragrances or any unnatural ingredients in any of our products. Our boxes include soaps made with 85% organic ingredients and a carefully curated selection of handmade all-natural and organic products from local artisans across the US.
Shopping for a teen or tween who loves the trending Escape Room experiences? Give them an escape room experience at home with the Escape the Crate gift box. Each box features a different adventure delivered every other month. Work with your family and friends to crack codes, solve riddles, and discover hidden items…all in a beautifully crafted storyline. Find the clues, crack the codes, unravel the riddles, solve the mysteries, Escape the Crate. Boxes include ciphers, letters, sleuthing tools, puzzles, and more, for a 1 hour long game for a family game night!
Christmas List Ideas for Teen Travelers
My tween and teen both argue about who gets to use this suitcase on our trips; nevermind the fact that it's actually MY suitcase!
I splurged and finally bought a pair of beats rose gold headphones, and now my teen wants them, too! I found this pair on Amazon that isn't quite as expensive so they could be a good idea. Keep in mind that teens do care about brand names…so those beats might be the preferred option.
Backpacks are the best carry-ons for teens. This one has special spots to route charging and headphone wires. It's a mimic of the popular Herschel brand bags, so if you want a luxury splurge get the Herschel brand.
Great for starting to feel like a grown-up, toiletry kits work well for helping teen girls keep all their skin care, makeup, and personal care items together.
This is a great gift for creative traveling girls. They can write and draw to remember their trips or use the pens and washi tape to stay organized and plan what they want to do on vacation.
Fashion Christmas Gifts for Teens & Tweens
Popular teen clothing stores are great places to get gift cards for them to choose their own clothes. There are a few classic items that are trendy, so if you want to get an actual item for a gift, consider asking at your local store location and the clerks can probably point you towards the trendy items.
These are the shoes my daughter wears and the same ones I see piled in our entryway when she has friends over. Look for Old Skool and Checkerboard Slip-Ons.
While Vans have overtaken these in popularity, they're still a classic.
Gift Cards – Easy Gift Ideas for Teens & Tweens
Even with all these ideas, there's still one thing most teens like more than anything…cold, hard cash. They love the independence of choosing what to buy. Gift cards can help feel like you're making an effort to know them, especially if you can find out from mom or dad what their favorite stores are. Some of the gift cards my teen dreams of receiving are:
iTunes
Hopefully, this has given you some thoughts on what gifts might be on your tween or teen Christmas list of wishes. If you have some ideas that aren't on my list but that your teen or tween is asking for, comment below and share!
And here are some other great gift ideas:
Surprise your teens by hiding their gifts and sending them on a Christmas Scavenger Hunt! Or wrap all the gifts using numbers instead of names for a mystery gift opening game!