A few years ago I went over to a friend's house and experienced my first sip of sangria. I thought to myself, "wow – what is this amazing drink?!" I've always been a fan of fruity cocktail drinks, and now that I'm a wine lover too, sangria is perfect for me.
When my friend Melissa at A Prudent Life asked if I wanted to join in on a summer drink hop, I hopped right in! It's also our cooking week in our Summer Reading Challenge, so creating a recipe was a perfect fit. I knew I wanted to develop a delicious sangria recipe to share, and with the 4th of July just around the corner my Stars and Stripes Sangria Recipe was born.
I wanted to create a red, white and blue sangria drink and chose to use golden delicious apples, strawberries, and blueberries to create my color vision. Then I just needed to add in a white wine, some citrus bubbly, a little vodka, and I was ready to sip and celebrate.
One of my disappointments was using frozen blueberries instead of fresh blueberries. I didn't account for the pink-purple tint that the frozen blueberries would have and I had envisioned my sangria recipe as having a clear white wine color. If you like the color of the beverage, use frozen blueberries. If you're wanting to have less color, I'd use try fresh blueberries as I think they won't "stain" the liquid.
Stars & Stripes Sangria
Author:
Prep time:
Cook time:
Total time:
Serves:
makes about 2 quarts
Fresh and crisp, this Stars & Stripes Sangria recipe is the perfect summer drink, as well as being great for a 4th of July party.
Ingredients
1 golden delicious apple – sliced in strips "stripes"
10 strawberries – sliced in half then in quarters to create "stripes"
1 cup blueberries – frozen or fresh (frozen gives the beverage a pinkish tint)
1 bottle (750mL) dry white wine – I used Pinot Grigio
1/2 cup vodka
2 cups lemon-lime soda (Sprite / 7UP)
1 cup lemonade
Instructions
Slice and prepare fruit – add to pitcher
Add liquids to pitcher (wine, vodka, soda, lemonade)
Refrigerate overnight
Serve & enjoy!
Hop on over to see all the other great summer drink recipes my blog friends have created!
1. Sparkling Blueberry Lemonade by Sypsie Designs
2. Grapefruit Perrier with Vodka and Fresh Raspberries by Dolen Diaries
3. Summer Sangria by One Krieger Chick
4. Stars & Stripes Sangria by Stuffed Suitcase
5. Strawberry Paradise by Tiny Sidekick
6. The Rand McNally by Upcycled Treasures
7. Grown Up Lemon Berry Slush by A Prudent Life
8. Cherry Pie Moonshine by Addicted 2 DIY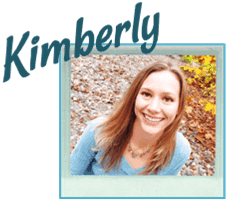 Posts Linked Up Here