This shop is part of a social shopper marketing insight campaign with Pollinate Media Group® and Del Monte, but all my opinions are my own. #pmedia #DelMonteBTS http://my-disclosur.es/OBsstV"
As the summer winds down, I'm looking forward to the school year ahead. I always liked school myself, and my girls seem to have the same positive feelings. There is one new emotion for me and that's a bit of despair, as this is the final year of elementary school for my oldest, Grace.
It doesn't seem possible that my little baby has grown up so fast; why does it happen so fast?! When I belonged to our church MOPS group one of the series we talked about was called the "seasons of life", and I'm trying to embrace that thought instead of just looking at what I miss from the past. I will soon be out of the season of elementary school, I left the season of diapers and potty training years ago, and I still have new seasons ahead of me.
One of the great parts of the season of life I'm in now is that my girls are getting older and learning to be self-sufficient and helpful. Grace has recently had the desire to start making some of her own school lunches for the school year ahead. She had a nutrition unit of study in school last year and really embraced the idea of understanding the different types of food groups.
I recently spent a little time with her talking about what foods we can buy and how she can pack well-balanced school lunches. We created a Printable List of Foods for School Lunches of proteins, grains, dairy, fruits, and vegetables to help her make selections. I'm sharing that list with you today so perhaps it can help your kids (or even yourself!) have ideas and a plan for packing healthy school lunches.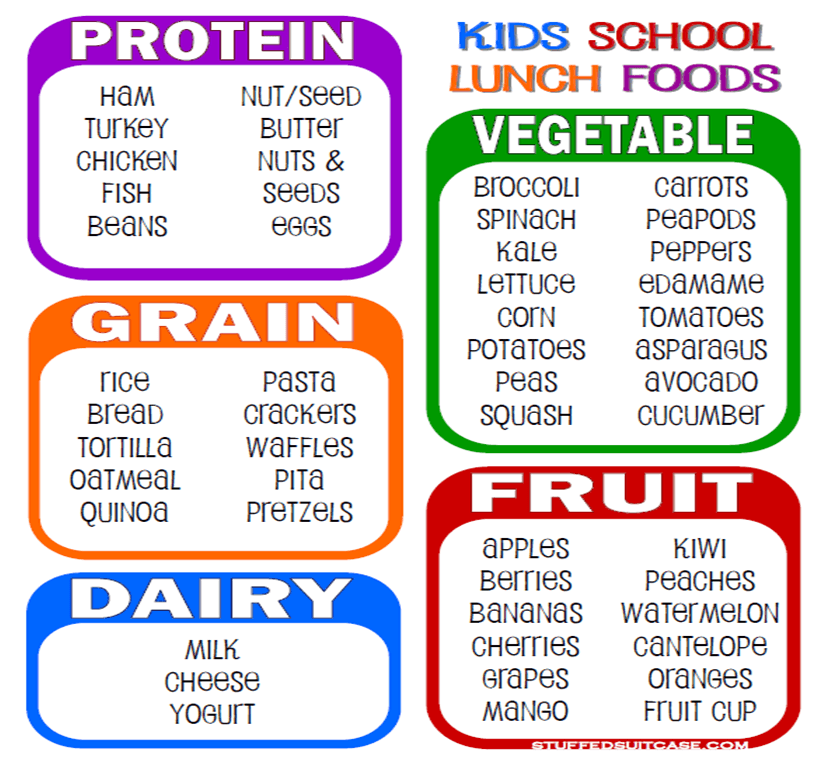 We also talked about the portion sizes for each food group and how fruits and vegetables should make up half of your "plate". We recently purchased some Del Monte Fruit Cups and Fruit Burst Squeezers and some of the flavors are a fruit & veggie blend. My girls love mango, so we were so happy to find diced mango and mango peach squeezers. The Del Monte Fruit Burst Squeezers count towards 1 1/2 serving sizes and have no high fructose corn syrup. They're a great (and easy) option for kids to grab for school lunches!
I stopped by the Walmart Photo Center at my local Walmart Super Store to have a special free Back to School 5 x 7 photo print made recently. When you take part in the free back to school photo print at select Walmart Super Stores, you'll receive a $1.00 off coupon for Del Monte Fruit Cups or Fruit Burst Squeezers. The offer runs from August 1st through September 13th (while supplies last), so it's a great way to have a memory of the first day of school and save some money on Del Monte Fruit Cups, which work great in school lunches.
Having divided plastic containers also helps with packing the school lunches. My girls always appreciate when their lunches look pretty and neat. Amazing how they rarely bring home left over food. They divided containers also helps pack a balanced meal and keep the portion sizes small but big enough. Below is the lunch Grace packed after we discussed the food groups and meal options. Looks pretty yummy to me!
Even though I'm looking at my oldest's last year of elementary school, with a bit of sadness, I'm also embracing her new desire for independence. I want to celebrate this new season of life and encourage her to learn new things and take over certain daily tasks. I read this great quote recently, "There are two gifts we should give our children; one is roots, and the other is wings." Love that!
Printable List of Kids School Lunch Foods for Well-Balanced Meal
Do you have a big change coming with back to school time this year? I'd love for you to comment about what you're feeling or experiencing as the new school year begins.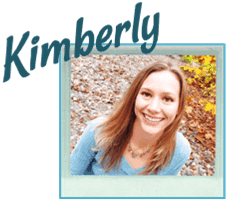 Posts Linked Up Here