This is a sponsored post on behalf of Sunscreen Bands. All thoughts and opinions are based on my personal experience with the sunscreen bands.
Most of the people I know love summer. Sunny days, water play, and outdoor adventures are just some of the fabulous things about the summer season. Playing outdoors in the summer also brings a brings the need for awareness of sun safety and preparation for sun exposure. I recently tried the Sunscreen Bands with my girls, and they're a great way to stay mindful of your sun safety responsibility. And we have a fabulous summer sun fun basket and sunscreen bands giveaway to help you celebrate the final days of summer!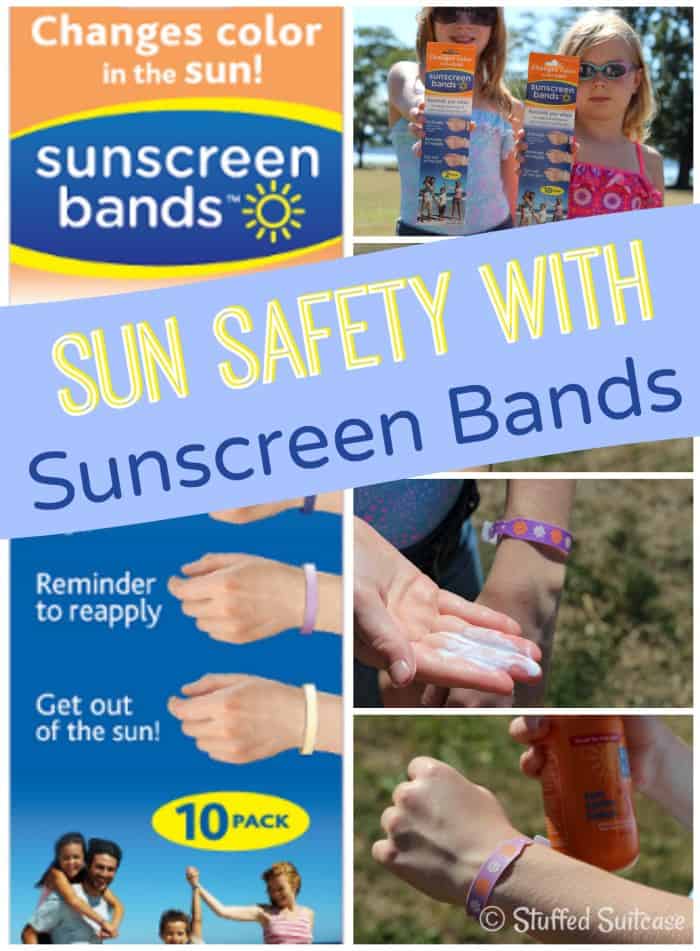 Sunscreen Bands are thin bracelets you wear that change color based on your sun exposure. After your kids (or yourself) have been in the sun for a while the bracelet will change color to help remind you and your kids that it's time to apply more sunscreen. I have to admit that I'm guilty of layering my kids up before going out, but then not touching the sunscreen bottle again for the rest of the day. It's so important to follow the rules on your sunscreen bottle and reapply throughout the day to have protection from the damaging sun rays.
Here's a look at how these clever and innovative sunscreen bands will help you practice sun safety:
First apply your sunscreen. The bands work with sunscreens SPF 15 and higher.
Next carefully remove the band(s) from the package, being careful not to expose any remaining bands to the sun. Once the band is exposed to sunlight it will turn purple.
Attach the sunscreen band to your wrist and cover it with the sunscreen you applied to your body.
Then you're ready to play in the sun!
When you notice the purple fading and whitening, apply more sunscreen to yourself and the band (note: be mindful of the sunscreen directions and reapply within the time frame noted by the manufacturer even if your band has not changed)
Go play again! When the any part of the band turns off-white or cream (loses the purple coloring) it means you've reached your maximum sun exposure and should cover up or head inside.

I'm so excited about this clever technology which can help me be more aware of sun safety. The girls wore their bands one afternoon when we headed the beach and we had to reapply according to the bands after about 1.5 hours. We left before the bands turned cream, but loved the visual cue of how we were exposing our bodies to the sun, and the reminder to reapply sunscreen. The slim, flat packaging also makes these the perfect addition for your upcoming family travel vacation.
Now for a summer fun giveaway! Summer's not over yet so let's celebrate the rest of summer, and practice sun safety with the help of Sunscreen Bands!
One winner will get this great Summer Sun Fun Basket from Sunscreen Bands:
-3 packs of sunscreen bands
-Mini Super Soaker
-Coppertone Sport Spray SPF 30 Sunscreen
-Water Bottle
-Headphones
-Sunglasses
-Flip Flops
-Beach Ball
-Deck of Cards
-Portable Hand Sanitizer
-Rubber Duck
-Fish Pool Toy
-pinwheel
-Cookies
-Candies
-Beach towel
-Baby Lips lip balm
-Coppertone SPF 30 Stick
-Salt Water Taffy

Two other winners will each receive a package of Sunscreen Bands!

Enter in the rafflecopter below to be one of three winners for our Sunscreen Bands Summer Sun Fun Giveaway!
a Rafflecopter giveaway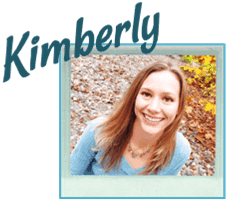 Posts Linked Up Here