So this is probably a real oxymoron for a travel blogger, but I have a fear of flying. Not extreme in that I need meds, but enough that I've considered the meds! I don't have a real reason for my fear of flying. I guess it's based under the idea that it's not logical for a metal tube full of moving people & things to fly 30,000 feet in the air across oceans. Now I'm freaking myself out just typing that!
So, since I'm writing this before getting on a 16 hour flight to Africa, I wanted to share how I cope with my fear of flying. Perhaps it'll help you too!
Logic: Air travel is the safest mode of transportation and becoming safer. If I wanted to have a fear, it should be of driving or running along a street. A NY Times article quoted an MIT professor who studied air travel and he determined that, "flying has become so reliable that a traveler could fly every day for an average of 123,000 years before being in a fatal crash." Well, okay.
More Logic: My father-in-law spent 600 hours in the air last year. That's a lot of time spent in an airplane. And things have been all good for him on all those flights. And he's been traveling like that for many years before last year.
Stress Management: While in the air, I find it helpful to have some stress coping techniques. Imagining calming events or places can help. Also, doing a body relax where you think of relaxing certain parts of your body and work your way up/down/out. For example, deep breath, relax your fingertips, now hands, now arms…. You get the idea.
Stay Busy: I always try to pack some books and magazines that can help distract me from focusing on the flight. If you're a reader like me, you know how getting hooked into a well-written story can make the world fade away. This trip I'll be working on some fun blogging things, too.
Prayer: This is actually a huge one for me personally. I pray the days/night before the trip, I pray on my way to the airport, I pray on the plane before takeoff, and I pray during the flight (especially if we hit bumps), and I pray when I reach my destination. For me, putting my faith in God brings me comfort.
Sleep: I am not a napper, so this is a hard one for me. However, as one leg of my trip leaves early in the morning, and one leg is 16 hours long, I think sleeping my cares away will be a great option for dealing with my fear of flying. This is where those meds some people take come in, they help you relax enough that you can fall asleep. Or just relax so you're not worrying.
Anyone else have a fear of flying? What are some of your coping techniques?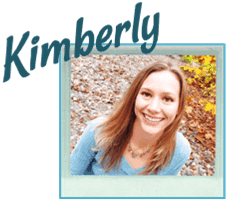 I Share My Posts Here