Last week I returned from a two week long trip to South Africa and Botswana. I've told many people that I went to Africa, but I've realized that would be like someone saying they went to North America. You'd be left wondering, where?!
I've been toiling over how to best present my amazing trip to my readers, and because I couldn't figure out how to write up the information, I've not posted anything! I finally decided last night that I'd do a Q & A post. That way, you can ask more questions in the comments if you want!

Where did you go?
My adventure kicked off in Johannesburg, South Africa where we stayed in a local hotel before renting a car the next day. We relied on our GPS (TIP: purchased one on eBay that had South African maps) to help us navigate through the unknown land of South Africa on our way to Gaborone, Botswana. One interesting thing — we had to go through passport/customs to leave South Africa then park and go through passport/customs to enter Botswana. Definitely different than a single entry point like I was used to.
We spent some time in Gaborone where we went for a drive through a local game farm. These are common and are places where a business brings in local animals inside a large fenced space. Kind of like a zoo without separate enclosures. This is also where I taught a one-day workshop on children's ministry to about 12 local churches.
Chobe National Park was the highlight of my trip to Africa. We flew into Kasane, Botswana and stayed at a local resort where we went on two river safaris and one safari drive. Check back soon for my upcoming post about our resort & safari experience!
Our final stay was near Groot Marico, South Africa. This was where I got the true experience of what the Africa rainy season really means. I'll be sharing photos and info from our time there in a separate post.
What was it like?
This is probably the question most people want to know. Again, we were in Southern Africa which is more "western" than other northern & western parts of Africa. I was surprised by the amount of infrastructure present in both South Africa and Botswana. Highways, toll roads, police, stop lights and signage all contributed to a very "westernized" feel. In contrast, most of the homes, buildings, and stores were worn in appearance. Some homes were just like playing card houses with metal sheeting forming the walls and roof. Bricks are very common and freely available so often homes were made from brick. You also need to be mindful of the free roaming livestock, like cows.
Shopping was fairly straight forward. Most stores accepted credit cards, although credit card fraud is something to watch. Most restaurants and stores won't take your card away from you/your table. Street vendors needed cash, rand in South Africa and pula in Botswana. The US dollar can buy about 11 rand or 9 pula. The prices are higher, but still low when you convert. A typical bottle of coke was about 6.50 pula or about 70 cents.
In Botswana, things were not quite like the "rat race" in the big cities of the US. People weren't running and rushing and aggressive. Driving was very low key, and I remarked that even at the grocery people weren't hurrying and rushing. In the parking lots, people waited for others to pull out or park before moving forward. No honking or trying to sneak in behind someone trying to back out. They just waited. The "van bus" drivers were another case entirely, and you'd often hear them honking and see them nosing their way into traffic during the rush hours times. South Africa seemed to have more aggressive drivers in comparison to Botswana.
Botswana and South Africa have a high car per capita rate, but you still see many people walking. In Gaborone you'd almost never see a sidewalk empty. There are always people walking to and from somewhere. Even along the main highways you often see people walking.

Would you go back?
Absolutely! I'd love to visit Chobe again, and also see Cape Town, South Africa, which has a lot of history and beauty as well as great wineries. Visiting Namibia, and Etosha national park, would be a must for a return trip. I'd also love to visit Victoria Falls which is just a short drive from Kasane.
I'm pretty sure I'd time a South Africa visit for November or April and avoid the hot and mosquito-y rainy season of summer (although I should have visiting Victoria Falls during the rainy season!). Rain is a rarity and considered a blessing when it falls, so you can't be bothered if it affects your travel plans (which it did for ours).
Would it be good for families?
I wouldn't hesitate to take my girls with us, but for the high expense of airfare and the long flight times. We traveled non-stop on Delta from Atlanta to Johannesburg for 16 hours. You can look at spending about $1500-$2000 per ticket for flights.
The culture and diversity seen even in the "westernized" Southern Africa region of South Africa and Botswana would still be an amazing experience for kids and would benefit them immensely in their world knowledge and awareness.
So, now it's your turn. What questions do you have about my trip to Africa? Please ask away!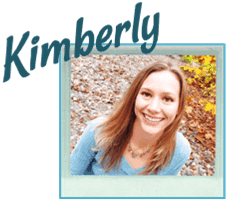 I Share My Posts Here