Sometimes you see food ideas on Pinterest and blogs that look too perfect for the average person to recreate in everyday life. Well, I had the perfect opportunity to put one of these ideas to the test the last couple weeks. You see, my wife is normally the one who gets our girls' school lunches together, and she features them on this site in her "40 Weeks of Nut-Free School Lunches." But when she was away in Africa, it was all up to me to make these lunches.
And I had some options. I could have given them lunch money every day. I could have given them Lunchables and Go Picnic ready-made lunches. Instead I decided to challenge myself, save money, and make a few nice lunches my daughters would enjoy. And OK, I admit – I enjoy receiving a little praise for making a nice meal.
In my wife's posts on school lunches, I observed lots of ideas for vegetables, fruits, cheese, sandwiches, and even how to pack them up. And so I started there and just scoured the fridge and pantry and decided what would make a well-rounded lunch from a few different food groups.
I tend to be a sandwich guy when it comes to making lunches, so I made a few lunches with ham, cheese, and mustard. Then I would add in variations of carrots, snap peas, grape tomatoes, hard-boiled eggs, Babybel cheeses, cheese slices, cantaloupe, crackers, dill pickles, and apple sauce to name a few things. I found it surprisingly easy to find little items to include when I just looked at what we had. And it typically took me less than 10 minutes to pack two lunches.
One of my great discoveries while my wife was away was finding a new product called "Wowbutter." We had heard of it before, but it seemed hard to find until I ran into a jar of it at a newly built local Walmart. Reasonably priced, too – less than $4 for an 18 oz. jar — Wowbutter is a product out of Canada made from toasted soy and says it's made with natural ingredients and has no added flavors, colors, or preservatives. I must say it really does taste like peanut butter! And it spreads on very easily and smoothly, too. I'm just in love with this product so far, especially with having a child with a peanut allergy.
Our girls really liked Wowbutter and banana sandwiches, and yes, even Wowbutter and dill pickle! Of course, WB&J (Wowbutter & Jelly) is also a big hit.
What I learned in the time my wife was away is how many possibilities there really are for packing healthy, nut-free lunches for my kids. While my lunch creations may not be picture perfect, they were satisfying to make and always a hit with the girls. It really doesn't take much effort to assemble a good variety of items for school lunches when you give it a try.
This post was written by my husband :)
40 Weeks of Kid's School Lunches: Week 1 (Why we're Nut Free!) | Week 2 | Week 3 | Week 4 | Week 5 | Week 6 | Week 7 | Week 8 | Week 9 | Week 10 | Week 11 | Week 12 | Week 13 | Week 14 | Week 15 | Week 16 | Week 17 | Week 18 | Week 19 | Week 20 | Week 21 | Week 22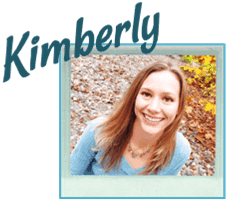 I Share My Posts Here