sponsored post: I received this product for review purposes. I was not financially compensated for this review. My opinions and thoughts are my own based on my personal experience.
One of the must pack things for my recent trip to Africa was my DSLR camera. I was looking for a camera bag that didn't look "industrial" and would work as a carry on for my other electronics as well as my camera. Epiphanie Bags had just the thing — a stylish and cute backpack that worked well for traveling, as well as ample room for my camera & electronics. If you're not wanting to accessorize with the black nylon look, epiphanie bags has many options for men and women looking for a modern and stylish camera bag.
I chose the Madison backpack camera bag for my trip. It had room for my laptop and could be used as a backpack or tote, which was ideal for a carry on and safaris. And wow, was I able to stuff this bag!
Inside my epiphanie bags Madison bag I carried:
– Canon T3i with attached kit lens (18-55mm)
– Canon 55-250mm lens
– 15 inch Dell laptop
– laptop cord
– small wallet with cash & cards
– headphones
– iPhone
– iPad 5th gen (in back zipper pocket)
– wireless mouse (in front pocket)
– snack mix bag (in other front pocket)
– iPad charger & plug outlet converter (in side pocket)
– travel medications (in other side pocket)
The backpack style worked great when traveling with all my gear in airports, but when I used the bag as just a camera bag, I removed my laptop and it was much lighter. I had LOTS of compliments on my bag during my travels in Africa.
Check out Epiphanie Bags on all their media channels [Facebook // Twitter // Pinterest // Instagram] for more great looks and info on these stylish camera bags. Just say no to the industrial black nylon! :)
Would you like to win an epiphanie bags camera bag for yourself?! We're giving away a bag of your choice from epiphanie bags to one lucky winner. Enter the rafflecopter giveaway below and share with your friends! Good luck!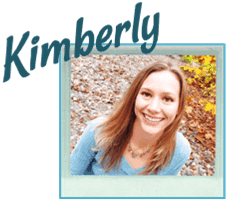 I Share My Posts Here