I've had a dream of becoming an entrepreneur for quite a while. My mom tells stories of how I would invent things in my head and later in life she'd see them in reality. Any of you 80s-90s kids remember the salad shakers from McDonalds? I developed and used that idea as a kid way before McD's! And, did you ever see that rake that would close on the leaves to pick them up? Yep, totally my idea — designed after one too many afternoon raking leaves as a kid! Of course, somebody else actually created & sold it, but I had the idea way before that!
Well, in 2012 my amazing husband mentioned that I should start a travel blog to share my traveling experiences and ideas with others, as well as feed that entrepreneur desire I have. So, I did it! And since I'm a little partial to books I started voraciously reading blogging books. In September 2013, blogging became my full time job, and all that book knowledge has served me very well. I wanted to share some of my favorite blogging books, so others who are wanting to blog or learn more about blogging as a career can find some help and inspiration.
Mom Blogging For Dummies
(2011) was the very first book I read. I figured starting at the dummy level seemed logical. It was so long ago, that I honestly remember little about the book. However, I remember it being a great start! Something important to remember about this book is that it's really tailored to Mom blogging, not just moms who blog. Be sure to understand that distinction.
The Digital Mom Handbook: How to Blog, Vlog, Tweet, and Facebook Your Way to a Dream Career at Home
(2011) has to be one of my favorite books on this list. I really enjoyed the way conversational style Audrey and Colleen wrote the book. They came across as authentic while sharing useful tips and information.
iBlog: everything you need to know about blogging from 30 top bloggers (2013) is a great self published ebook written by women who are bloggers. They have a unique approach in that they had 30 different bloggers write the different chapters of the book. I would say the first half or so of the book is written for the brand new blogger, even someone who doesn't yet have a blog. There are a few chapters that have great information for the more intermediate blogger, and each chapter is written with great pictures and a do this approach.
Blog, Inc.: Blogging for Passion, Profit, and to Create Community
(2012) this is another great beginner blogging book with a few chapters targeted towards the more intermediate blogger. One of the unique features in this book are the blogger interviews in each chapter. If you enjoy reading interviews and/or find inspiration from hearing other's stories, then this would be a great book for you.
ProBlogger: Secrets for Blogging Your Way to a Six-Figure Income
(2012) another favorite on my list. There's a reason Darren's blog and books regularly pop up when researching blogging tips. He's been blogging for a long time and has personal experience with many different situations and questions. This is actually his updated version of his original book published in 2008, which should tell you that he knows his stuff and people listen to what he says.
How to Blog for Profit (Without Selling Your Soul)
(2013) this is the newest and least expensive book on my list. I'm currently in the process of reading Ruth's book and have not finished it yet. I can say that I'm loving what I'm reading so far. Her book jumps right in to telling you what to do to improve your blog and skips all that intro "how to set up a blog" stuff many others have. I'm looking forward to reading more of the book and seeing how much of her information is useful for the level I'm at with blogging. Already the book has me recognizing a big problem my blog has, and has given me great tips to get it straightened out.
31 Days to Build a Better Blog (2011) is the next book on my list. I wanted to include it because I purchased it to help build my blog. The daily task approach really appeals to me. It is also written by Darren from ProBlogger, and again his reputation is what sold me on the book. I've only glanced at the first two days, but it appears very thorough. He also has hashtags in the book so you can connect socially with others going through the process. You have to buy the ebook via his site, there are no print copies to my knowledge.
Hopefully if you're wanting to start blogging, or improve your blog, this post will give you some options. The information I've gathered from these books has already helped me grow my blog in the short time I've been blogging, and I look forward to learning more!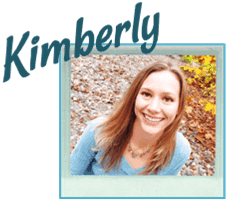 I Share My Posts Here