You might have seen that I recently returned from attending the SNAP! Blogging Conference. Earlier this year I also attended the Build Your Blog Conference (BYBC). After the BYBC I don't feel I did enought "after the conference" work to capitalize on the event. So, I decided this time to do better, and to share those tips and thoughts with you!
1. Business Cards
Don't just throw them in a drawer somewhere for some other time. Log the information somehow in a useful manner. I'm inputting them into a spreadsheet with the person's name, blog, and niche. That way if I have a great idea for an upcoming post/campaign, I've got a list at the ready of other bloggers who match the idea and might want to participate! I'm also going to work my way through each card and send a note to the bloggers re-introducing myself. Conferences are crazy busy socially and I have a hard time remembering who is who. Hopefully by re-introducing myself I can form new online friends.
2. Sponsors
So, you met some great companies at the conference. Now what? Well, connect with those who you'd like to build a relationship with. Perhaps create some ideas on how you want to work together and send them a pitch email. Definitely be sure to introduce yourself as a conference attender. For example:
"Hi Mary, my name is Kimberly and I recently met you at the SNAP! XYZ Company booth. I enjoyed seeing your ABC product and had some ideas on how we could work together…"
3. Class Notes
Did you attend a class? Did you take notes? Don't just leave those notes in a book. Take action! I'm planning to make new docs for each class summarizing the main points I picked up from the class. Then make a plan to put those tips and points into action. Did you learn some SEO tips, how can you implement them? Did you learn about a new way to take photos? Decide what steps are you going to take to make a change and benefit from the class lessons.
4. Deepen Connections & Get Social
Was there someone who you really hit it off with? Or perhaps another blogger you would like to work with. Make sure to connect with them by following them socially and sending them a special email. I made some notes about guest posting opportunities and other travel bloggers and I don't want to forget about those connections. I've heard many bloggers mention that they formed a tight relationship with another blogger they met at a conference. One of the pluses of a blogging conference is the networking, so don't miss out.
If you're looking for more than just making a few one-on-one connections then maybe you want to create a social sharing group. Perhaps a twitter list or triberr group that you can share, or even create a facebook or google+ group to leverage the power in numbers. Also, don't neglect those groups you joined before the conference. Many times the members continue to stay active in the group even after the conference has ended.
5. Say Thank You
I'm going to be sure to do this, and I challenge each of you to do it as well! Send a thank you to the people who helped make the blogging conference a success. That could include the event organizers, the sponsors, your roommates, and/or your teachers. Maybe it's a bit of my Midwestern upbringing, but I think you should voice a heartfelt thank you if someone has helped you. Those individuals probably spent long hours making sure they provided a great experience for you, so reach out and give them a little pat on the back.
There you have it, 5 tips for what to do after a blogging conference. Do you have a great tip for something to do after a conference? I'd love for you to share it in the comments below!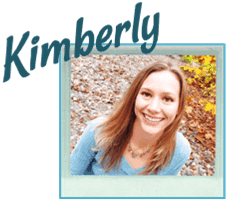 Posts Linked Up Here