Christmas season is the perfect time to create memories and begin lasting family traditions. One tradition from my own childhood which I mentioned before is a Christmas Scavenger Hunt. My daughters now love following the scavenger hunt clues, and my husband still creates a hunt for me to enjoy as well! Enjoy using these Christmas scavenger hunt clues to hide your kids' gifts and create new lasting family memories and traditions!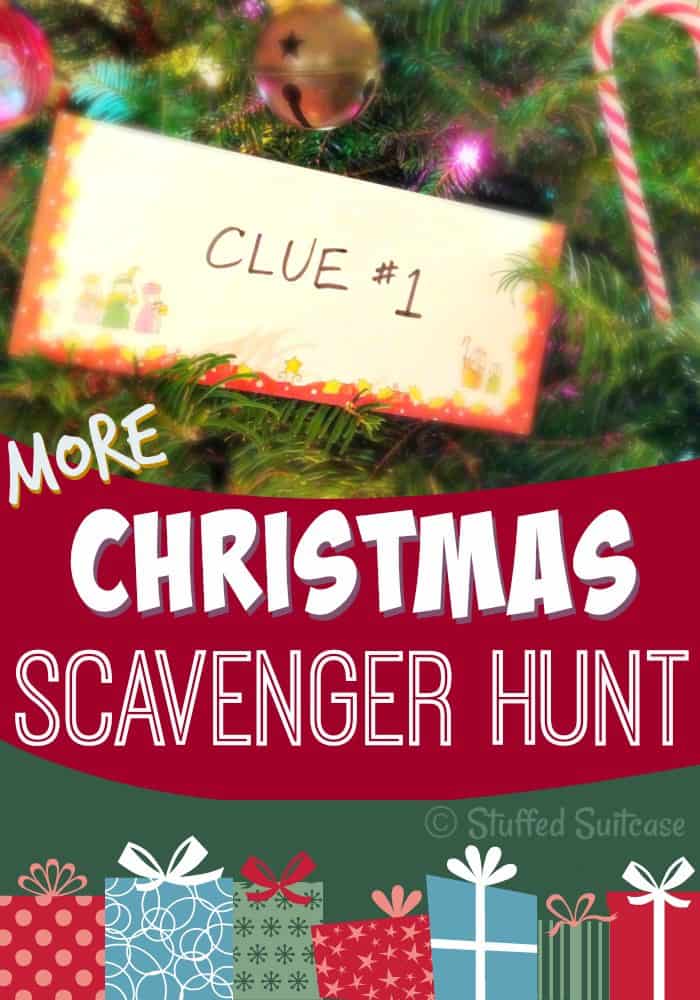 A brief little info on how to use the clues:
Wrapped Gift = Clue #1 — directs them to kitchen (bowl)
Bowl = Clue #2 — directs them to tv
TV = Clue #3 — directs them to gloves
Gloves = Clue #4 — directs them to book
Book = Clue #5 — directs them to dryer
Dryer = GIFT!
This is just a sample hunt. You can use as few or as many of the clues as you want. Just make sure your final clue leads to a location that can hold the gift! You can then wrap the gift if you want or let them find it unwrapped. I'm also including the blank templates so you can write your own clues if wanted.
Be sure to check out my original Christmas Scavenger Hunt post for even more clues. And you might enjoy trying our new number mystery gift opening tradition as well!