This is a sponsored post written by me on behalf of Waterpik. All thoughts and opinions are my own.
Today is the last day of National Children's Dental Health Month. I actually was at the dentist twice this month with the girls, so I'm feeling pretty good about my children's dental health at this moment. I remember growing up that people remarked that I had a nice smile, so taking care of my teeth became important to me. I want to be sure to pass on that same knowledge of dental health to my kids, and so I've put together 6 tips that I use to help my kids keep healthy teeth. Let me note that I am not a dentist or oral health professional, these are just my observations as a mom.
Brushing is probably the most basic tip, we're even told to start brushing our kids' gums when they're babies. Now that the girls are older, they are regularly brushing twice a day. The biggest tip here that I practice, is to buy fun toothbrushes and replace them often (every 3 months). We actually have the sonicare kids toothbrush, which the girls love, but I also buy fun themed toothbrushes so they have a choice and some variation.
Flossing is the biggest struggle for me as an adult, and for my kids. I really don't enjoy the feeling of flossing, in my mouth or the string around my fingers! I was so excited to work with Waterpik so I could finally find an answer to flossing that didn't involve string floss. I've also been searching for a fun way to get my kids excited and interested in flossing their teeth. Flossing is a very important aspect of dental health. We had a lot of fun with the Waterpik Aquarius Professional Water Flosser, and the girls even wanted to stay up late to use it again, and again, and again! Thankfully I convinced them they could use it in the morning.
After the kids went to bed, I had the chance to test the water flosser out, and it is so much better than string floss. It's almost hard to believe that I won't have to go through that discomfort ever again! One feature that I really love on the Aquarius is the on/off switch on the wand handle. I have a feeling the girls (or me) would soak the bathroom when reaching for the power button on the machine. The on/off wand switch made it quick and easy to shut off. Here's a fun little video of the girls' first time using the Waterpik Aquarius and also what they thought about the experience.
Waterpik is offering my readers free shipping on any Waterpik product through March 31st with the code FREESHIPWP660. If you're like me and hate flossing, or want to help your kids keep healthy teeth, check out the Waterpik website and take advantage of this free shipping discount code offer!

Timers are my next tip. My girls love having a way to keep track of the two minute time interval they're supposed to brush for. Our sonicare kids toothbrush actually has chiming timers that help tell them how long to brush. But, you can also just buy a simple timer or use a kitchen timer that they can set to track the two minute interval.

Mouthwash is yet another way you can help your kids keep healthy teeth. Of course, you should always make sure your dentist approves, but ours encourages our girls to rinse with a fluoride mouthwash once a day. There are a lot of fun flavors that most kids will love.

Sugarfree Chewing Gum (ADA approved) can help kids create more saliva which helps neutralize and wash away the acids that are made after eating. Those acids can be bad for teeth, so by chewing gum (sugarfree) you can help keep healthy teeth.
Reward Charts are my final tip for helping kids keep healthy teeth. These teeth care charts are available at How Does She. If your kid is reward motivated, this is a great way to encourage them to brush & floss.
This is a sponsored post written by me on behalf of Waterpik. All thoughts and opinions are my own.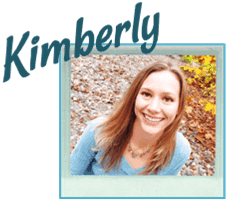 I Share My Posts Here