How many bottles of cayenne pepper does the average family need? One you say? None? Well, our family has TWO very nice, mostly full, bottles of cayenne pepper. Wanna know why? I'll give you a hint, it's not because we cook with a lot of cayenne pepper (although I do love Mexican food!).
The reason is that our spice cupboard was such a disaster that we actually bought a bottle thinking we had none, when in fact we had one!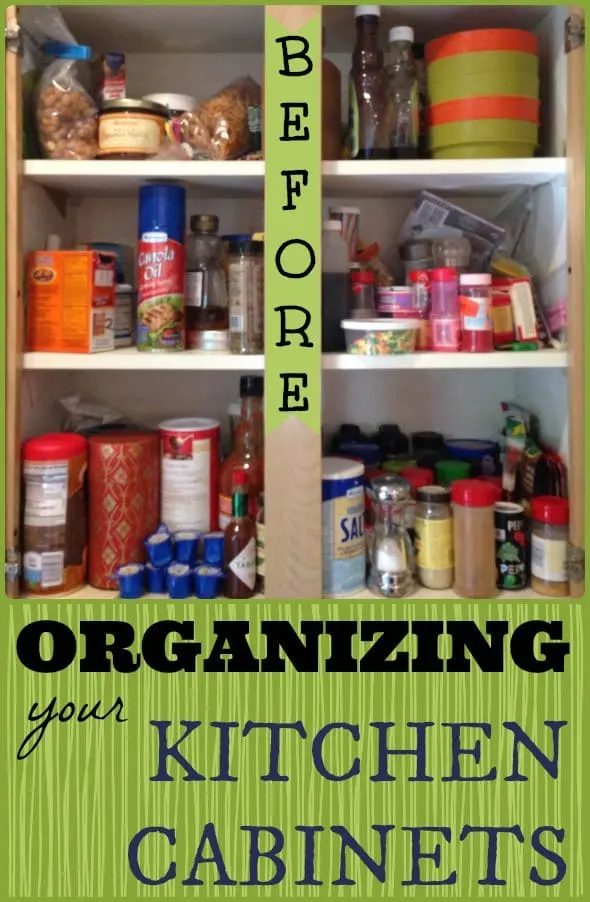 This post contains affiliate links to products or services I recommend. I might earn a small commission if you purchase from my link, at no added cost to you!
It's so easy to just shove away bottles, boxes, and cans up in that nicely covered cabinet. But I couldn't take it any longer! I needed a more organized kitchen. I decided to make this cabinet my new organization project and get things in order.
One thing about being an organized travel planner and traveler means it also translates across into my home life. I really do love finding/creating orderly systems for travel and also my home!
So, I bring you… THE DISASTER:
There are two bottles of cayenne pepper in there. Can you spot them? I also came across lots of expired food. Did I mention lots? Can I interest anyone in some Minute Tapioca? It only expired in May of 2009. Yum!
I did have some trouble finding containers that I felt would work for the space. Not too big, not too small, not too short, and not too tall. So Goldilocks I went off to the store of dreams for Type A personalities, Storables.
How is it that I fall in love with that store more and more each time? Wouldn't you know it, they had just the right things at just the right price for my little mess to become an organized kitchen dream. I love our new baskets, and they were affordable too!
I bring you… THE AFTER:
I'm so in love! I was even able to move some tea and coffee items out of another cramped cabinet (next project?) into the newly organized kitchen spice cabinet. It really is a dream come true! And I lived happily ever after.
BUY THE PANTRY BASKETS I USED ON AMAZON – they're called Perfect Pantry baskets and they also sell them at Ace Hardware.