Some of our favorite family vacations have been to beaches. Walking in the sand, splashing in the waves, and soaking up warmth from the sun, have been some of our favorite ways to relax on vacation.
Since our Read & Go Summer Reading Challenge theme this week is BEACH, I wanted to share some books for kids based in some popular family beach vacation spots.
First up is the great beach destination of Hawaii:
Froggy Goes to Hawaii
Froggy books are popular for little kids. It's always fun to see the crazy things he gets into. From Amazon: The bestselling Froggy is back in another adventure! This time he's off to sunny Hawaii, where his trip, of course, doesn't go quite as planned. From surfing and swimming to learning how to dance the hula, this lovable frog brings trouble wherever he goes.
Down at the Beach
My kids always loved to read certain repetitive and rhyming books. This looks like a fun board book to read before leaving on vacation and then bringing along on the trip. From Amazon: Just like in the popular song "Wheels on the Bus," here in Hawaii the wheels on the bike go round and round down at the beach, whee kids can read and sing along to the flop, flop, flop of slippers on the sand and the splash, splash, splash of keiki in the water. Sure to become a favorite, Down at the Beach will have your youngest one singing and reading along.
Or perhaps you're heading to the other coast, here are some books covering Florida, Jamaica, and the Bahamas.
Hello, Florida
While Florida has some great beaches, this board book is a fun look at all the unique parts of Florida. From Amazon: Hello, hot sun; hello, cool waves – Hello Florida! Take a look at what the Sunshine State has to offer—including a soaring shuttle at the Kennedy Space center, swamps in the Everglades, a citrus grove, and fast cars on the Daytona Speedway.
Justice pon di Road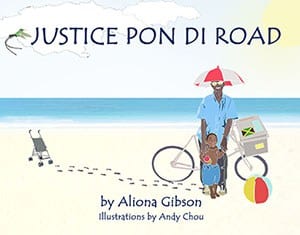 Our family Caribbean cruise visited Jamaica, and we enjoyed our beach time on the island. This book is written by an Oakland, CA mom, and takes a look into the Jamaican daily life and their love of children. It also includes a great glossary that will help you and your kids learn more about Jamaica. If you're heading to Jamaica, this is a great book for your travels! From Aliona Gibson: Justice pon di Road is a children's picture book about a toddler and his mother experiencing the sights, sounds and tastes of island culture through the kindness of strangers on a morning walk. Inspired by our trips to Jamaica, the book includes a glossary of patois words, facts about Jamaica and a map of the island.
Adventure in the Bahamas
For the older kids, here's a book set in the Bahamas. It's a fun action mystery in the Katie Carlson Adventure Series, but also has a life lesson about purpose and faith. From Amazon: Katie and Zack experience another fast-paced journey, this time across the charming island of Elbow Cay, Bahamas. When they uncover an amazing secret, they soon find themselves in a race against time and the sinister Bad Max. Join them as they tear across white-sand beaches on horseback, discover a new world under the sea, and meet fascinating people whose lives will be changed forever—all while learning a critical lesson along the way.
Real Mermaids Don't Sell Seashells
And lastly, another book for the older kids. This book would be a must for my oldest (10) if we were taking another trip to the Caribbean. While not necessarily a book about beaches, the setting of the Bahamas is sure to help any kid get in the island mindset. A great read for your pre-teen girl heading to the Bahamas or Caribbean. From Amazon: Being a Teenage Mermaid is No Day at the Beach – A tropical vacation sounds like the perfect way to spend fall break—even for an aqua-phobic mer-girl like Jade. She can't wait to enjoy the warm sunshine and all-you-can-eat buffet with her best friend Cori and boyfriend Luke. (That's right. Boyfriend. It's official.) But when a body splashes into the water as a cruise ship enters the harbor, Jade realizes there might be trouble in paradise. And the mysterious boy selling conch shells in the market definitely knows more than he's letting on. Jade promised herself: No mer drama on vacation! But it couldn't hurt to check things out…right?
Books are a great way to learn about your destination or just put you into the "mood" of your destination. If you're heading to a beach or somewhere else for a vacation this summer, try to find some books about your destination or based in your destination. Reading is a great way to add to your learning and experience of a new local!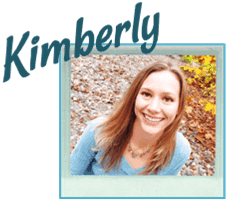 Posts Linked Up Here
Posted on

Published: