Summer is upon us and for families who travel that often means road trips. I'm partnering with the American Academy of Orthopaedic Surgeons and the Auto Alliance on the #DecideToDrive campaign to help spread awareness of distracted driving.
Starting off I wanted to look at the contrast between two laws that I'm aware of. The first is in Washington State and requires hands-free use of a cellphone (wireless communicating device). There are some other points and certain allowances, but it's basically against the law to hold your phone to talk or text.
Around the same time Washington State enacted that law, my family in Edmonton, Alberta, Canada had a new law enacted that prohibits distracted driving. Hearing about their law made me consider and think about how distracted driving means more than just holding a phone or texting.
As we get in our cars each time, I think it's important for us to realize the importance of deciding to drive and not take part in actions that could distract us from driving. A few things come to mind that I think could be distracting, so I wanted to talk about them and just open the discussion and awareness about the severity of distracted driving.
Using a mobile phone (not hands-free) is one of the more obvious actions that could distract you from focusing on driving. Reading in the car is something I actually admit I've done in college. I remember having my notes sitting beside me and looking over them at stops, and I know I've seen others doing the same. One of the more surprising and common actions I think that could lead to distracted driving is eating in the car. How often have we seen people eating fast food while driving? Do you agree that eating food while driving could distract you? Applying makeup is another thing I've seen women do while driving, and I think that's a prime example of an action that could distract someone from driving.
As a mother, another aspect about deciding to drive and avoiding distracting actions is the example I'm setting for my own children. With them sitting behind me and observing my actions, I don't want them to see me doing things that distract me from driving. Because, if they grow up seeing me or my husband doing it, they'll probably think it's okay and do it too. Not to mention being a distracted driver can increase the risk of collisions and puts my family at risk.
You, the driver, are the most advanced safety feature of your vehicle. So, make sure you're engaged with your eyes on the road and your hands on the wheel. Hopefully you'll help encourage your family and friends to #DecideToDrive and avoid actions that lead to distracted driving.
The AAOS and Auto Alliance are running a contest through June 13th, looking for the best slogan or catch phrase to make the Decide to Drive campaign pop, and you could win a visa gift card!
I was selected for this opportunity as a member of Clever Girls Collective and the content and opinions expressed here are all my own.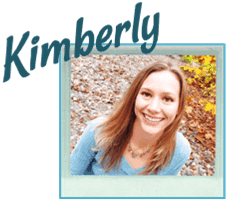 Posts Linked Up Here