This post has been written in partnership with Kelley Blue Book. All thoughts and opinions are my own based on my experience.
I recently took a long road trip with my two teenage daughters. We were in the car for about eight days and traveled over 2,000 miles. And during that trip, I discovered something profound; some of the best conversations I've had with my kids have been in the car.
When you're driving with your kids it's mostly uninterrupted time together. Sure, phones can be a deterrent, but not always. There's something about being "stuck" together in the same space for a long period of time that makes people open up and talk.
My girls have told me about issues at school, boys they like, conflicts with friends, and their dreams for the future all while riding in our car. As a mom, I realize that our car is a vital part of parenting both for conversations and transportation.
Our parenting journey started with a Toyota RAV4 which was the first car we brought our oldest, Lizzy, home from the hospital in 2003. Now, she's driving that RAV4!
As we prepared to welcome our second daughter, Mia, we moved to a Honda Odyssey minivan which has been our go-to family car for all our road trip vacations. Both the Odyssey and RAV4 made Kelley Blue Book's Best Family Cars of 2021 list, and I'm happy to say I understand why!
In honor of my seventeenth Mother's Day, I'm going to share some of the best features I've discovered that make cars great for families.
Space
It's no surprise that space matters when you're looking for a family car. Whether you're looking for the ability to fit multiple car seats, backseat legroom for lanky teens, or a third row for carpool duty, how much space a car offers families matters.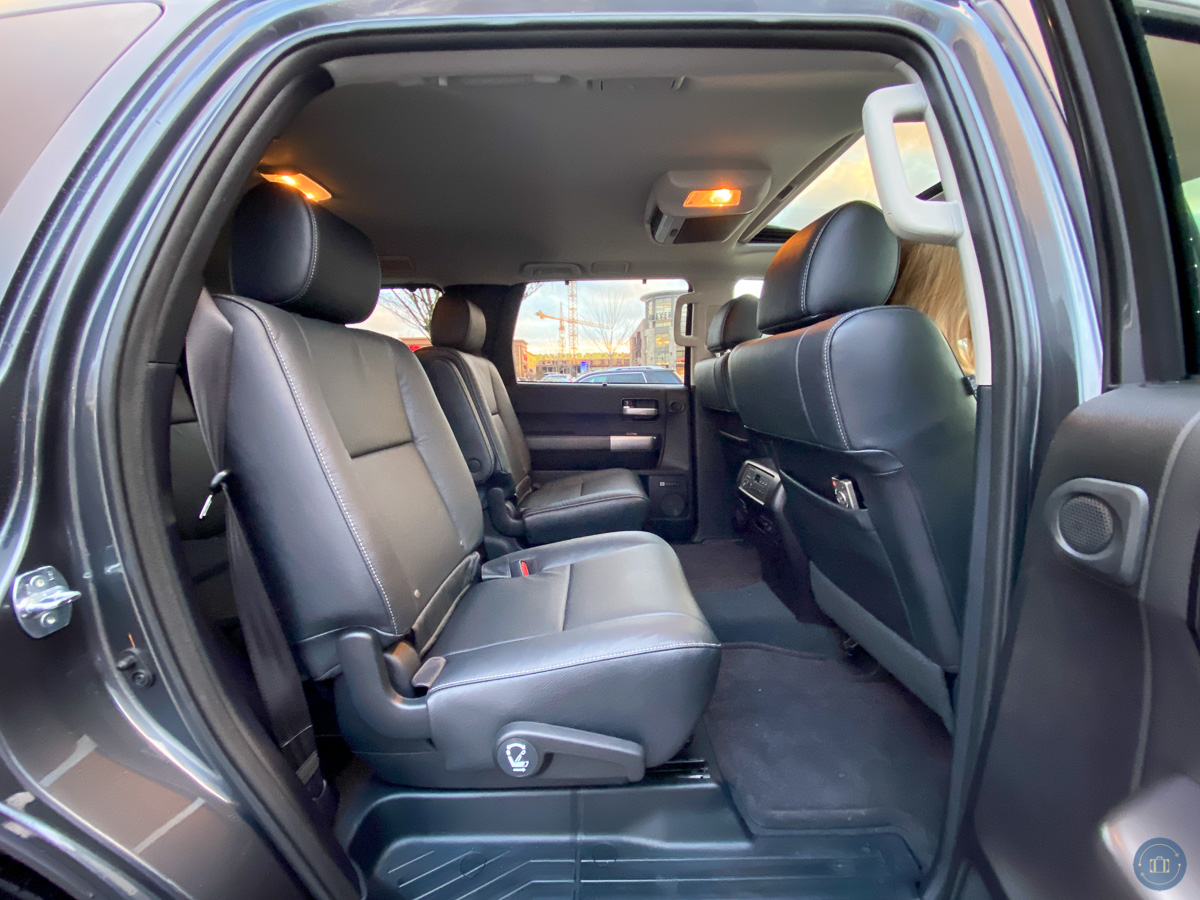 Our Honda Odyssey has served us well with space. We've used car seats comfortably, and now that we have teenagers, they have plenty of space in the back to relax. It also has a lot of storage spots that are perfect for road trips!
Gas Mileage
Since parents are often serving carpool duty for their kids, it's no surprise that gas mileage should be considered when you're looking into family cars. While I know our 2006 Odyssey minivan is pretty old, its variable cylinder management (VMC) gas savings feature was one of the factors that made us choose it.
Consider how much driving your family does and what you expect in the years ahead as you own the car. Choose a vehicle that will help you spend less time at the pump and more time with your kids!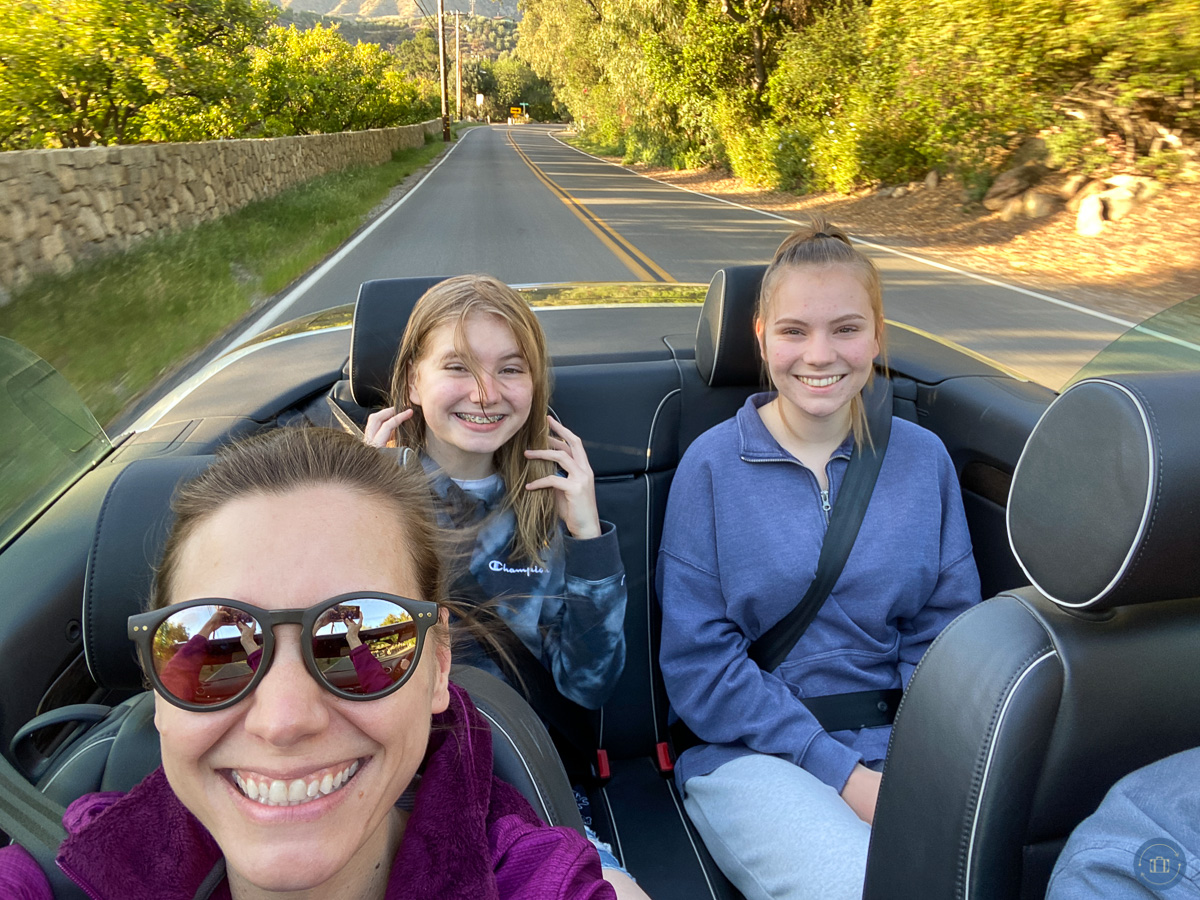 Technology
Technology can be a huge help for families, especially on long road trips. When our girls were little, we used DVD players to help keep them entertained on long car rides. Now that they're teenagers, they love being able to connect via Bluetooth to the car audio system so they can play their favorite songs.
Newer cars now have built in Bluetooth that allows you to use your phone GPS system for navigation.
I'll also say that newer cars that have a 120V outlet in the back can be a perk for families. You can plug in an electric cooler to keep your road trip snacks cold, and if you're outdoors you can use it to quickly inflate airbeds or pool toys!
Cargo Space
Lastly, one of the best features a family car can have is cargo space. I can't tell you how many times we've relied on our Honda Odyssey to haul bikes, luggage, and even garden supplies. The roof rack on the top has also helped us bring home our fresh Christmas trees every year.
When you're a traveling family like we are, cargo space will also help you store all your family gear for vacation. From multiple suitcases and strollers, and even a dog bed, the more cargo space a vehicle has will help families with their daily life.
Safety
Lastly, safety is a huge factor for families when choosing a car. You're going to be driving around the most important people in your world and you want a car that will keep you all safe. Choosing vehicles with good safety ratings has been very important for us.
One of the factors Kelley Blue Book looks at when they make their list of best family cars is the National Highway Traffic Safety Administration data. They want to ensure that every rated vehicle has the highest overall safety rating possible.
What do you think makes a great family car? Go check the latest Kelley Blue Book Best Family Cars list to see if your family car made the list. And, don't forget that Kelley Blue Book is one of the most trusted sources for information about buying, selling, and owning a car!
To celebrate all moms do, Kelley Blue Book is helping a loved one give their mom (or a mother figure in their life, or if you're a Mom yourself!) the ultimate Mother's Day gift!
Kelley Blue Book is hosting a social giveaway for consumers to enter for a chance to win a Stay Connected Tech Prize pack to help stay in touch with your loved ones near and far this Mother's Day!
From May 3-17, head over to Kelley Blue Book's Twitter (@kelleybluebook) to see a pinned Tweet with instructions on how to enter: you must follow @KelleyBlueBook, use #BestFamilyCarsSweepstakes, and Tweet 3 words that describe their Mom/mother figure in your life.