This past weekend I was in Salt Lake City, Utah attending the SNAP! conference. SNAP! is a blogging conference primarily targeted towards creative bloggers, however the classes can work no matter what your niche is. Being surrounded by all those creative bloggers also fills you with a bit of excitement and renewed passion for your blogging endeavors.
ROOMMATES
Let's be honest, conferences are expensive. One of the best ways to lower the cost is to share a room with others. Only problem, what if you don't know anyone else attending?! Thankfully the SNAP! facebook group gave me the opportunity to find roommates, and I linked my weekend to three complete strangers. How'd it turn out? Great! Three of us really hit it off and since we didn't really know anyone else, we had some guaranteed company during the events. I would honestly say I walked away with two new friends, so thanks Melissa from A Prudent Life and Amy from MomAdvice for helping make sure I wasn't ever dancing or drinking alone. :)
SOCIAL AWKWARDNESS
I'm going to be honest again. While I wouldn't call SNAP! a popularity contest, it's definitely got a bit of the cliquey group feel going on. I don't think that's the fault or plan of any of the members of any of those groups, it just naturally occurs. When you're at an event for days straight you're naturally drawn to hang out with people you know. If you're not one of those people, you kind of feel like the oddball trying to move in on a group of friends. And while some people seemed a little withdrawn and not social to those of us "non-superstars" (although in my world, I'm a superstar! :) ), the majority of people even strangers are so outgoing and friendly. If you have enough gumption to walk up to a table of strangers and sit down to start talking, you'll be great. As long as that group of strangers are the part of the 99.9% friendlies.
PARTIES
SNAP! gets some amazing sponsors and those sponsors really go all out to show you fun. Cricut threw an awesome 80s PJ Party that really took me back to my school days. We even got to make a fun chalkboards and sing a little karaoke. Duck Tape sponsored an 80s Dance Party with some of the best songs from the 80s. I had decided to go all out and make a duck tape dress for the evening. Love showing a little sponsor love and crafting my own dress for the night!
FOOD & SPEAKERS
Seeing as most of us are moms, not having to fix dinner for three whole nights was such a perk! The meals were also sponsored by some great companies like Home Depot, Jo-Ann, Homes.com, and Darice. Each evening the SNAP! planners organized some great speakers to help encourage us in our blogging adventures. I really LOVED Alex Boye. He shared that because of five bloggers, yes FIVE, his Frozen video went viral and allowed him to work in music, a dream he had given up on. Such a great story of how as bloggers we really can share great stories and information with our readers. I'm still blown away when I think about it. What an awesome gift those five bloggers gave to Alex. He says bloggers saved his life, and I honestly think he believes that to his soul.
SWAG
I heard the reports, I read the recommendations, and boy were they true! The SNAP! sponsors are very generous! I flew Southwest, based on a tip from another Seattle blogger, just for the option of having free checked bags. I'm so thankful as I had two suitcases to check on my return trip! Here's a tip, fly Southwest and have two small/medium suitcases instead of one large. Some bloggers had to pay overweight fees because their large suitcase went over 50 lbs.
BUSINESS CARDS
It seems that a lot of people like to add special additions to their business cards, and there was a contest, so I created business cards that had a mini hand sanitizer attached. The good news, people loved the idea and I think it helped me stand out a bit. The bad news, all that liquid made me thankful I had free checked bags, and they were cumbersome to carry around. I would probably come up with a flat small business card swag next time. But, attend a conference of creative bloggers, and you're bound to be blown away by the creativity they come up with for their cards.
CLASSES & SPONSORS
The final little part to my experience is about the classes and sponsors. This has to be one of my favorite parts of attending SNAP!. I attended classes like Skyrocketing your Pageviews, Beyond the Blog, Real SEO, How to Make Money Blogging, and so many more! These classes are taught by bloggers who are succeeding in the field of blogging. You walk away with tips and ideas to help you grow in addition to often having direct contacts to those bloggers if you have further questions.
Lastly the sponsors, who you can get face to face with. No emailing a contact us form hoping someone will deem you important enough to respond. No, you actually get to talk about ideas and plans with the media people for the companies. Many times you walk away with direct names and emails for the companies, which comes in handy if you want to approach them with an idea. I personally felt that the majority of the sponsors were outgoing and would love to work with more bloggers. These companies go all out in providing you products to try and things to craft right there. It's as much on them to impress you as it is on you to impress them. The more time I spend blogging the more I realize that my voice and time is valuable, and that not every company is a fit. I think it's important to realize that and don't just jump at partnering with any company that will say yes and give you free product.
So, there you have it. My experience at SNAP! 2014. Have you ever attended a blogging conference? What was your experience like?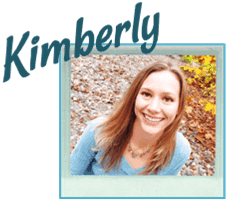 Posts Linked Up Here