"This is a sponsored post written by me on behalf of Capital One 360 #my360independence"


Vacationing as a family takes planning, as most of us know. But there's also another aspect — finances. Most families who want to travel have to figure out how they can afford those great experiences. When you start calculating transportation, accommodations, food, and attractions, things can get pricey.
I wanted to get you thinking and open up a discussion about things you can do to declare financial independence and afford to go on all those great vacations. Perhaps you'll have a great idea to share with me. Or reading this might inspire you to open a new savings account to start putting away money for an upcoming vacation.
Travel expenses can take their toll on your daily finances, but I'm going to list three basic ways I've discovered to help afford your next vacation.
SAVE
This is the most obvious way people can afford a vacation; save up for it. There are so many great ideas people have for saving money, just look at some of the ideas people are posting on the Capital One 360 #my360independence contest page. There are some great ideas like making and taking lunch to work from home and growing your own vegetables. I also previously wrote out my own set of 12 ideas for how to save for a vacation. And you can even open up a special savings account so that the money for your vacation can be kept apart from your daily income/expense account.
EARN
One of the ways we help pay for vacation is with our credit card. We earn miles which can be redeemed for travel expenses, but there are also cards that pay you cash back for your spending. Being able to have points pay for a plane ticket or a cash back check that covers one of your expenses is a big help on your vacation cost. However you HAVE to be financially responsible to go this route. If you aren't responsible to use the credit card efficiently, then you'll lose any earning benefit paying interest and/or fees.
BONUS
For some, once a year they'll find themselves the recipient of a chunk of change. For us this is often a tax return, others may have a yearly bonus from their job. Whatever the reason is, if you're not in debt, this money can be used straight towards a great vacation. One of the thoughts at our house is "buy memories not things". It might be better to use that bonus to make memories as opposed to getting that new tv or game system.
So those are some of my thoughts on basic ways to find money to help pay for a vacation. Be sure to check out all the ideas people are submitting at the Capital One 360 #my360independence celebration. You can enter your own idea too and have a chance to win their one of their sixty-one $1,776 prizes. That would be a nice bonus to put towards your next vacation! Capital One 360 also offers great financial products to help fund your vacation like their 360 savings accounts and their Quicksilver cash back credit card.
I'd love to hear some of your ideas and ways you save for traveling! Comment and share below (and enter your idea at the #my360independence page).


This is a sponsored post written by me on behalf of Capital One 360 #my360independence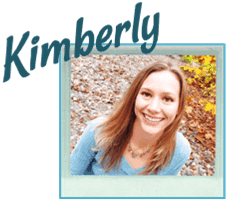 Posts Linked Up Here