There's a reason there are songs written about America being beautiful. From sea to shining sea there are so many scenic spots across the entire country. Here are some of the best road trips in the USA in every state. Plan a trip nearby, or perhaps you'll plan an epic US road trip and hit many of these beautiful spots.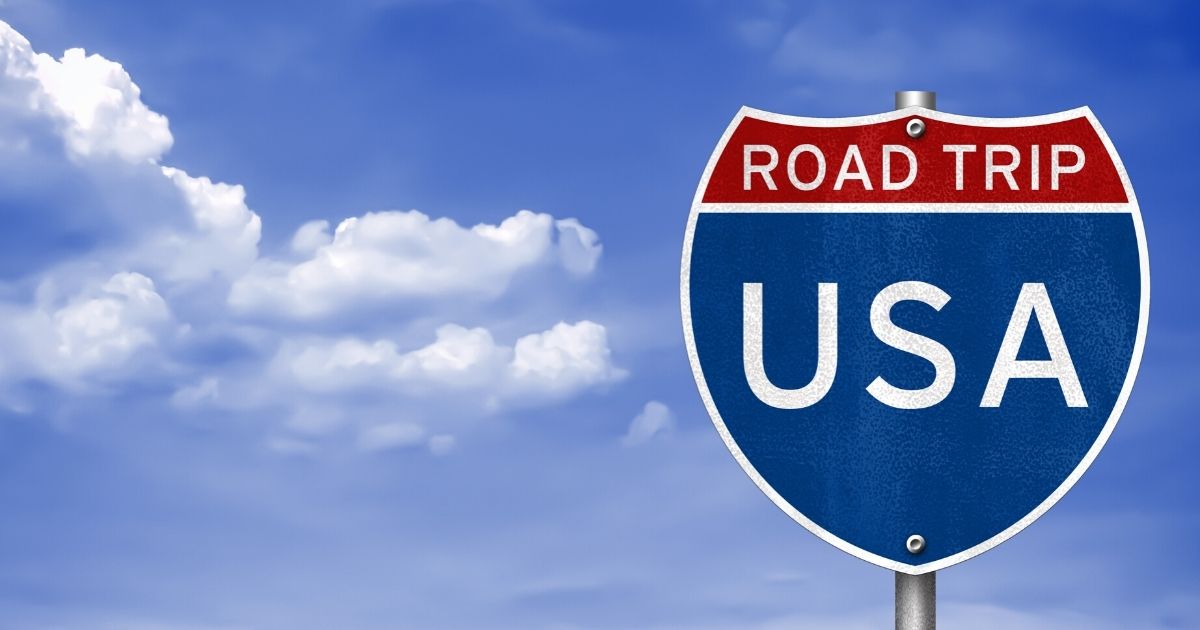 This post contains affiliate links to products or services I recommend. I might earn a small commission if you purchase from my link, at no added cost to you!
Alabama
Civil Rights Journey
Route: Birmingham, AL to Selma, AL
Distance: 91 miles
Time Recommended: 3 days
Give your family a deep understanding of the struggle for civil rights by visiting the places where history was made. This three-day trip takes travelers from tragic memorials to moving sites that gained global attention.
Start in Birmingham, Alabama, where four little girls were killed in a Sunday morning bombing at the 16th Street Baptist Church, and then walk across the street to a park where police dogs and officers with fire hoses attacked children marching against segregation. Grab dinner at Niki's West, a classic meat-and-three southern cafeteria, and spend the night at the downtown Elyton Hotel.
The next day, it's off to Selma, site of the Bloody Sunday march. You'll want to stop the car and have the family walk across the Edmund Pettus Bridge, literally putting you in the footsteps of the protesters. When you reach the top, pause, look across the river and imagine you're facing law officers with riot gear and billy clubs. Would you have the courage to continue?
Alaska
Denali Highway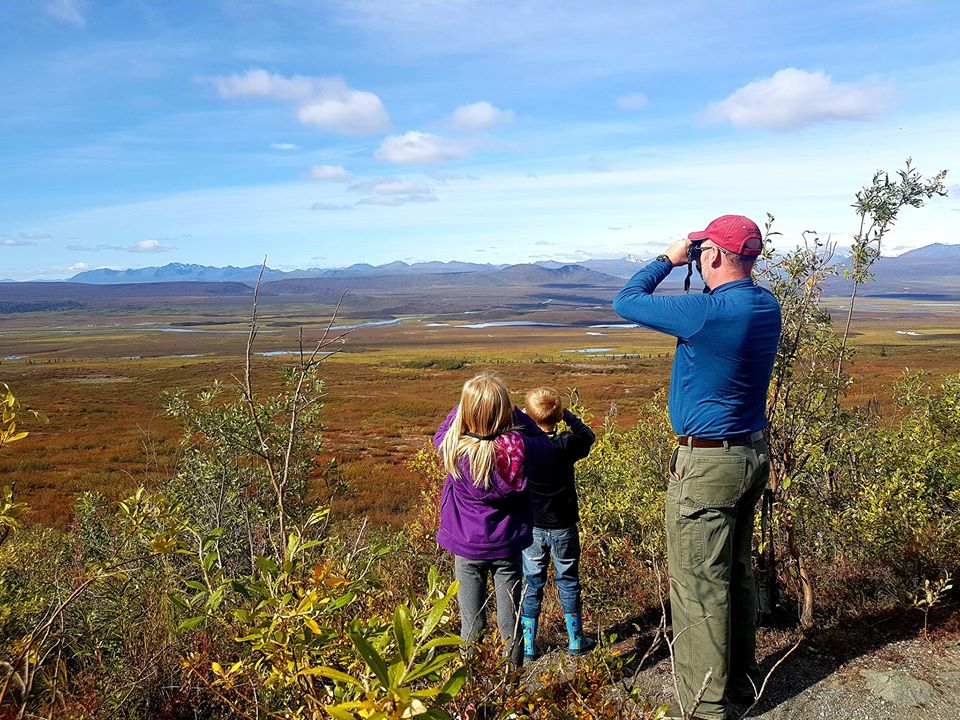 Route: Paxton, AK to Cantwell, AK
Distance: 135 miles
Time Recommended: 3 days
The Denali Highway is an all-gravel road stretching across 135 miles of rugged, beautiful Interior Alaska landscape. Void of most tourists and full of opportunities to experience the quiet serenity of remote Alaska, the highway is known for its hiking, berry-picking, and in-season hunting among Alaska residents.
Those who drive it will need to do so slowly, and with a vehicle approved for gravel roads (check out www.TravelAlaska.com for a list of rental companies that do so). Camping is the most popular way to explore the road, but there are a number of rustic lodges and roadhouses along the way that caters to adventurous travelers.
Bring your binoculars, camera, and be prepared for an Alaska road trip like the Alaskans do.
Arizona
Grand Canyon
Route: Phoenix, AZ to Grand Canyon South Entrance
Distance: 224 miles
Time Recommended: 3-5 days
A Grand Canyon family vacation is all about adventure and stopping along the way to enjoy Arizona's natural beauty. A direct drive from Phoenix to the Grand Canyon South Rim will take about four hours if you don't encounter heavy tourist traffic, but be sure to schedule extra time for side trips.
Stop in beautiful Sedona to hike among red rocks or cool off in summer months at the Slide Rock State Park, a natural waterpark of sorts. You could also visit the impressive Native American ruins at Walnut Canyon or Montezuma Castle. Meanwhile, a trip to Meteor Crater near Winslow is a bit off-course but well worth the extra drive.
For a unique way to reach the Grand Canyon, climb aboard the Grand Canyon Railway in Williams, Arizona (a little over 2.5 hours by car from Phoenix).
Activities at the South Rim include helicopter rides, Native American dance performances, dining options, hiking, and plenty of photo ops. If you'd like to hike all the way down the Grand Canyon, then you should spend months preparing for the strenuous journey. Keep in mind it takes about four hours to descend to the bottom and another six to eight to climb back up. This will take even longer if venturing with young children.
Drive about four miles from the South Rim to Grand Canyon West to experience Skywalk, a horseshoe-shaped glass-bottom bridge suspended 4,000 feet above the Colorado River. Children especially love a side trip to Bearizona. Located about 58 miles from the Grand Canyon, this drive-through wildlife park near Williams gives visitors the opportunity to see 17 species of animals including Arctic wolves, bison, Dall sheep, and of course, bears.
Accommodations at the rim of the Grand Canyon are limited. Plan to make your hotel or camping reservations about a year in advance. El Tovar is the oldest and grandest resort, made of limestone and pine in 1905 to evoke a Swiss chalet. There is a KOA Campground just outside of the park which is popular with families.
It's easier to find available hotels in nearby Williams. The Grand Canyon Railway offers hotel and train packages. Accommodations aren't anything fancy, but the adorable town looks like Radiator Springs from the Disney "Cars" franchise.
Arkansas
National Scenic 7 Byway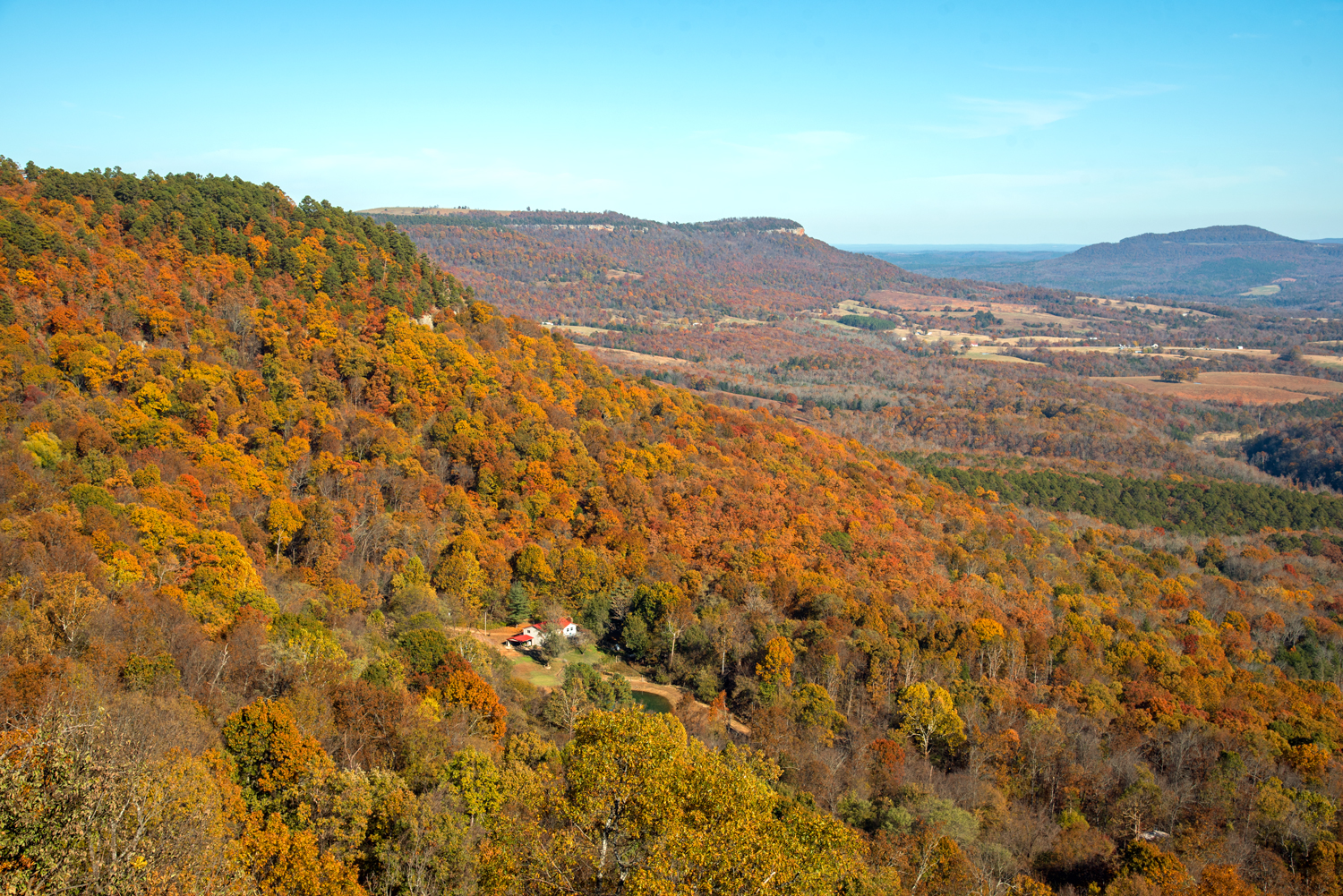 Route: El Dorado, AR to Harrison, AR
Distance: 290 miles
Time Recommended: 1 day
Highway 7 in Arkansas was the state's first designated scenic byway. It has been on lists of the most scenic drives in the US. This route begins in the south near the nice oil boom town of El Dorado, Arkansas.
The first part of the drive takes you through rolling hills of pine and river bottomlands of hardwoods. It then enters the Ouachita Mountains and passes by DeGray Lake and then right through the middle of the town of Hot Springs. Hot Springs is definitely worth a stop! It is home to the only National Park in Arkansas, Hot Springs National Park, and has a row of old bathhouses that you will want to visit.
After leaving Hot Springs, scenic 7 passes through the Ouachita National Forrest and then into the Arkansas River Valley. At this point, the terrain will become flatter for a while until just after the town of Russellville where you will begin to ascend into the Ozark Mountains. Be prepared for some ups and downs and winding sections of road as well as gorgeous views. There will be marked pull-offs in order for you to stop and take in the scenery.
Before you get to the town of Jasper you will definitely want to stop at the Cliff House Inn and Restaurant. It perches right on the edge of the mountain and you can enjoy wonderful mountain views while you eat a home-cooked meal.
The town of Jasper has a quaint downtown area with some shops and restaurants and is near the Buffalo River which is designated a National River. It is one of the few remaining un-dammed rivers in the lower 48 states. The route ends not too far up the road from Jasper in the town of Harrison, Arkansas.
California
Hwy 1 California Coast (Pacific Coast Highway)
Route: Fort Bragg, CA to Dana Point, CA
Distance: 673 miles
Time Recommended: 5-7 days
Cruise down the California coast on what is one of the best road trips in the USA. You can start up north before the beginning of CA-1 if you're looking for the best place to see redwoods. The Redwood National and State Parks are a must-see in Northern California.
From the redwoods, you'll head over to the coast to start on your Highway 1 (CA-1) California coast trip. Make time to stop in Fort Bragg, home of the famous glass beach. And then work your way down to San Fransisco where you can enjoy walking across the Golden Gate Bridge. If you're staying overnight in San Fran, I highly recommend the Lodge at the Presidio, which has a free shuttle to the Golden Gate Bridge and downtown (check rates).
After San Fransisco, you'll hit the heart of central California where there are some of the most classic scenery associated with a California coast road trip. Stop into Monterey and Cannery Row for some great seafood restaurants. Visit the charming town of Cambria for the less-touristy Moonstone Beach and quaint restaurants like Robins and Linn's.
You'll slowly start heading into Southern California where you'll find tourists and traffic, but also some great things to do. There are plenty of great beaches and hotels that will let you soak up the sun. Here are some great Southern California day trips.
Colorado
The Best of Colorado: Mountain Towns and State Parks
Route: Colorado Springs, CO to
Distance:
Time Recommended: 6 days
With four National Parks and dozens of perfect mountain towns, Colorado's pretty much the best road trip state. And my optimal road trip would combine both.
I'd start at my home base of Colorado Springs and head south to Great Sand Dunes National Park. As with most National Parks, you could stay for hours or you could stay for days. I'd recommend 4-5 hours for your first visit. Go in the morning before it gets too hot, head up the high dune on the first ridge, play as much as you want, and if there's water in Medano Creek, put on a swimsuit and enjoy!
Then continue on to Crested Butte and spend 1-2 nights. Crested Butte is all about the charming town and the nature. Go mountain biking or hiking, or just run up the ski slope. In the winter we like to stay on the mountain, but in the summer we would rather be down in town. We love the chicken at Slogar, the ice cream at Third Bowl, and the coffee at Camp 4 Coffee.
Next head to Telluride, but drive through Black Canyon of the Gunnison on the way there – one of the easier National Parks to see from your car with a few quick stops. It's stunning and worth the two-hour detour. Spend two nights in Telluride. Take the gondola up the mountain, hike to a waterfall (Bear Creek and Bridal Veil are good), walk around the river, and explore the town. For food, you can't beat Brown Dog Pizza and Smuggler Union Brewery.
To finish, you could drive back to your home base, but I'd circle north and add in a night in Aspen or Vail, both of which are great in the summer. Aspen has Maroon Bells nearby, one of my favorite hikes. And Vail has a great central town area where you can spend hours just enjoying the setting. In Aspen dinner at White House Tavern never disappoints. In Vail, we love Pazzo's Pizzeria and Sweet Basil.
Connecticut
Connecticut Shoreline Road Trip
Route: Norwalk, CT to Hartford, CT
Distance: 74 miles
Time Recommended: 1 day
Start your Connecticut road trip in the coastal town of Norwalk at the Maritime Aquarium at Norwalk. Opened in 1988, the Aquarium showcases animals and fish living in replications of their Long Island Sound habitats. Throughout the year, the center also offers educational camps and programs, an IMAX theater that shows educational films made by MacGillivray Freeman Films, and spearheads several conservation projects.
After you explore the Aquarium, you'll head north on I-95 for 40 minutes to the historic city of New Haven. Easily accessible to New York City by the Metro-North train line, New Haven is home to Colonial history and Yale University. Spend some time exploring the Ivy League campus and grab lunch at one of the many incredible pizza places like Frank Pepe Pizzeria Napoletana or Modern Apizza, before continuing north up I-91.
You'll finish your road trip 40 minutes later in the state capitol, Hartford, Connecticut. Established in 1635, Hartford is one of the oldest cities in the United States. Tour the historic homes of Harriet Beecher Stowe or Mark Twain, explore the Connecticut Science Center, or visit the oldest art museum in the United States, the Wadsworth Atheneum Museum of Art.
Delaware
Wilmington to the Delaware Shore Points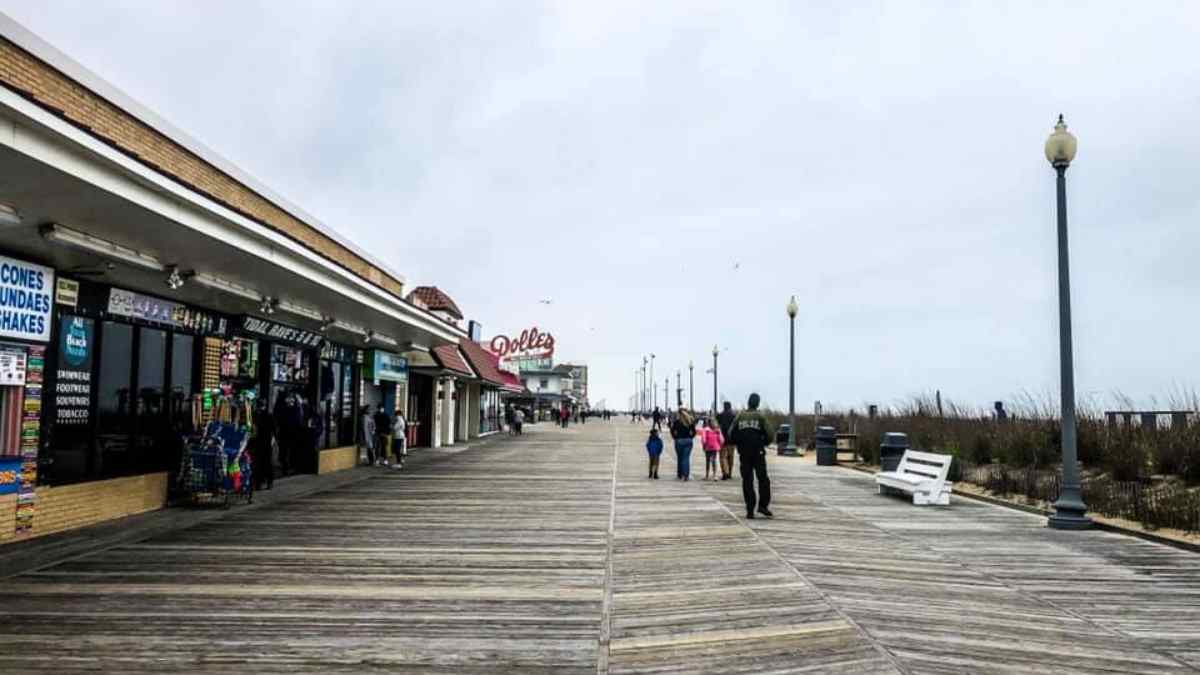 Route: Wilmington, DE to Fenwick Island, DE
Distance: 109 miles
Time Recommended: 3 days
A good Delaware road trip starting point is Wilmington, just south of Philadelphia on Route 95. The city is known for its riverfront dining and nightlife and you can easily access another famous east coast roadway, Route 1. This route will take you directly to Delaware's gorgeous Atlantic shore points. The total drive is about two hours and will take you across the state from north to south, but there's a lot to see in between.
Along the way, you can visit attractions off of Route 1, like in the capital of Dover. There you will find the race track, Dover International Speedway and Dover Downs Casino. Make sure to visit the First State Heritage Park which is home to 18th-century Colonial attractions like the Old State House. Stopping in Dover will split the trip in half and you can even plan to spend the night before driving to the beaches.
As you continue down Route 1 you can make another stop off at Henlopen State Park. It's the convergence point of Delaware Bay and the Atlantic Ocean. This area is biologically unique and has historical significance. Look for the World War II coastal defense batteries that were built into the dunes to prepare for a possible land invasion.
Finally, you'll reach the shore points of Delaware with fun and unique beaches dotting the coast and should spend at least one night. Enjoy the party beach town of Dewey Beach, the family favorite of Bethany Beach, the nature preserve of Fenwick, or the LGBT beach destination, Rehoboth Beach.
Florida
Florida Keys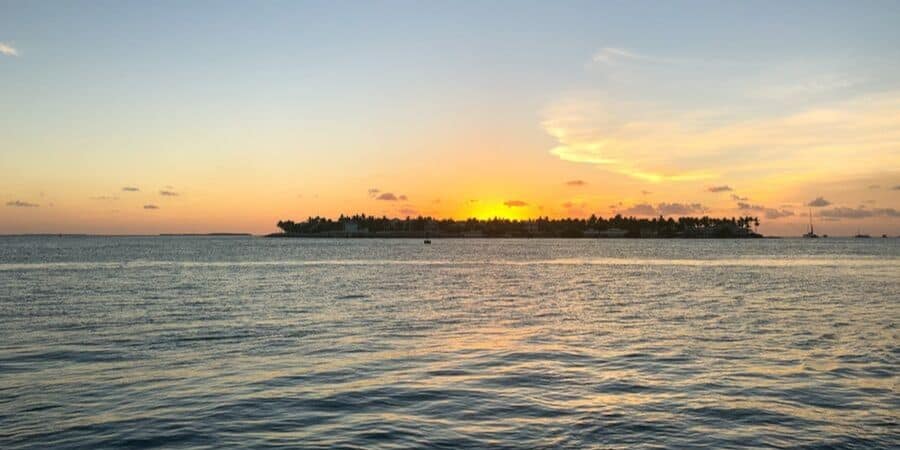 Route: Miami, FL to Key West, FL
Distance: 165 miles
Time Recommended: 2-3 days
Head along US-1 from Miami to Key West for one of the most epic road trips in the USA. Along the way, you'll island-hop from popular tourist spots like Key Largo and Islamorada to spots like Big Pine Key and Bahia Honda where nature is the focus.
At Islamorada plan to stop at Robbie's to eat and to feed the tarpon. If you stay overnight at Key Largo or Islamorada, visit for breakfast before too many tourists start flocking to the spot. You can buy a bucket of fish and feed the tarpon off the dock – just watch out for some sneaky pelican fish snatchers. You can also book a snorkeling tour from here if you have extra time to explore.
End your road trip enjoying some great things to do in Key West. You can take a food tour, visit the southernmost point in the United States, and catch an epic sunset on the water.
While in the Keys, I stayed at the Baker's Cay Resort in Key Largo and The Perry Hotel on Stock Island with a free shuttle to Key West.
Georgia
North Georgia Mountains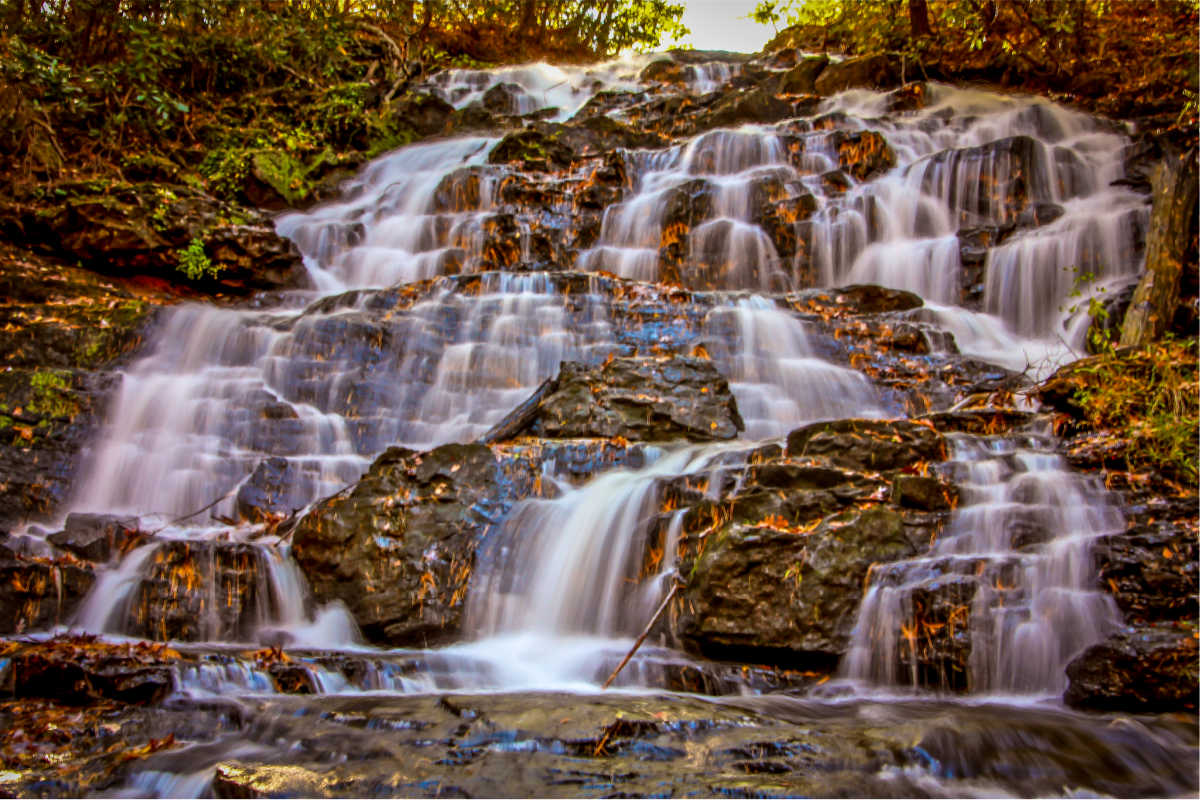 Route: Atlanta, GA to Dahlonega, GA
Distance: 175 miles
Time Recommended: 5 days
The North Georgia mountains are packed with quaint little towns that seem like they were cut straight from "Steel Magnolias" or "Driving Miss Daisy," each with its own distinctive appeal. Whether you're looking for a taste of quaint Southern charm or just want to immerse yourself in nature, the southern end of the Blue Ridge region offers plenty of attractions within a 2-hour drive from Atlanta.
Start with a night in Adairsville, just 60 miles north of ATL, which is on the National Register of Historic Places. The former Cherokee village is full of history, and the original owners of what's now Barnsley Gardens Resort supposedly inspired "Gone With the Wind" author Margaret Mitchell.
From there head 20 miles northeast to Blue Ridge (and nearby Blairsville), which are surrounded by the Chattahoochee National Forest and countless hiking trails, waterfalls, and picturesque mountain scenery. Rent a cabin just outside of town (or on one of the area's two major lakes), and spend 2-3 days exploring the Toccoa River, Vogel State Park, Brasstown Bald, and riding the historic Blue Ridge Scenic Railway.
Wind down your North Georgia road trip with a day or two in Dahlonega, home to Zac Brown and site of the first US gold rush back in 1828. Stay at the historic Smith House, shop in the Historic District for folksy Southern crafts, check out some local bluegrass music, and soak in awesome views of the Chestatee River. –Bret Love & Mary Gabbett of Blue Ridge Mountains Travel Guide
Hawaii
Road Trip Around Oahu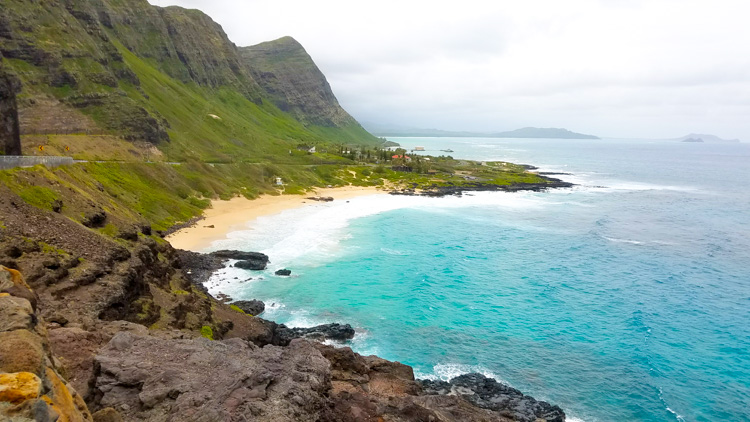 Route: Honolulu to Honolulu
Distance: 96 miles
Time Recommended: 1 day
One of our favorite things to do in Oahu was driving around the island. While you can't actually drive around the whole island due to military road closures you can drive along the main loop of half the island.
Along the way, you'll see some amazing sites that make Oahu one of my favorite places in the US. You can hike Diamond Head, stop at the beautiful Hanauma Bay (parking is limited), grab some North Shore shrimp at Giovanni's, and finish with some classic Masamoto's Shave Ice. It's the perfect way to spend a day on Oahu.
Road To Hana Maui
Route: Maui to Hana
Distance: 52 miles
Time Recommended: 1-2 days
One of the most popular Hawaii road trips is the Road to Hana on Maui. Most people drive the Road to Hana in one day, but there are so many cool stops that you could easily stretch it to two days.
You'll definitely want to check out a few waterfalls along the way. Twin Falls is on mile marker #2 and it only requires a short hike to see a pretty Maui waterfall. The Garden of Eden is on mile marker #10 and it's a stunning botanical garden with amazing photo spots and views of the ocean. There's even lava tube around mile marker #31 that's fun to explore with a flashlight!
If you have time, go beyond the small town of Hana and check out the Seven Sacred Pools. Just be sure to check to see if it's open before you make the drive.
But, there's also lots of cool food stops you won't want to miss. The Halfway to Hana stand sells some of the best Hawaiian banana bread, plus lots of lunch and snack items. And there are tons of fresh fruit stands, places to get shave ice, and coconut ice cream. Once you get to Hana, head to Up in Smoke BBQ for some awesome kalua pork tacos.
One more tip: If you get motion sickness, take some Dramamine before you go. There are 620 curves and 59 bridges (most are one-lane), so take your time and make plenty of stops. This 52 mile Maui road trip all about the journey, not the destination.
Idaho
Salmon River Scenic Byway
Route: Montana State Line Hwy 93 to Boise (via Stanley)
Distance: 296 miles
Time Recommended: 7 days
One of my favorite road trips in the US is through the spectacular Salmon River Scenic Byway in Idaho. To slow down and enjoy the spectacular scenery and outdoor adventures, I recommend you spend at least one week. You can start and finish in Boise.
Along this Byway, you'll find plenty of opportunities for hiking, biking, river activities and exploring the ghost towns of the Land of the Yankee Fork Historic Area. In the Stanley region, be sure to enjoy the many hot springs along the side of the road and beside the Salmon River, which is also home to some of the best white water rafting in the country.
Base yourself in Stanley, the most scenic small town in the country nestled in the crook of the Salmon River with the backdrop of the Sawtooth Mountains. You can enjoy these views as you ride on horseback through the ponderosa forest beside sparkling lakes, one of which is the spectacular Redfish Lake.
Here you can enjoy paddle boarding, boat cruises and just relaxing by the water. You'll almost feel like you are on a Caribbean vacation. Don't miss Snake Pit Hot Spring – very few people visit and you'll have the best views in Stanley all to yourself.
Illinois
Route 66 in Illinois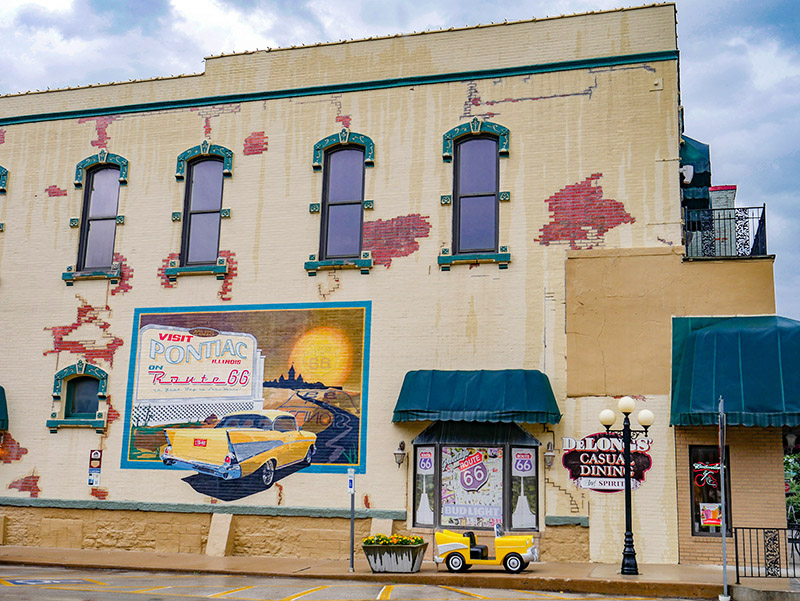 Route: Chicago, IL to St. Louis, MO
Distance: 301 miles
Time Recommended: 4 days
If you like American history and quirky roadside attractions, you should definitely take a Route 66 road trip in Illinois. Begin at the "Start Historic Illinois U.S. Route 66" marker on Adams at Michigan Avenue in Chicago. It's a great photo opportunity! From here, head to Heritage Corridor and Joliet. Take a self-guided tour of Old Joliet Prison, which featured in The Blues Brothers movie.
The Gemini Giant in Wilmington is another must-see – a huge fiberglass statue dating from the 60s. Drive towards Pontiac, a charming small town with a great automobile museum. Next, head to Springfield, the birthplace of Abraham Lincoln. Don't miss Lincoln Home National Historic Site and Lincoln Tomb. Dine at Engrained, a microbrewery with farm to table dishes and stay at the Wyndham Grand.
It's possible to drive along some stretches of the original Route 66 in Auburn. You'll find the world's largest ketchup bottle on Railroad Avenue, Collinsville. We recommend taking 3 to 4 days for this iconic road trip.
Indiana
Indiana Dunes National Park
Route: Indianapolis to Indiana Dunes National Park
Distance: 164 miles
Time Recommended: 2-3 days
The Indiana Dunes National Park is a unique national park stretches across 15 miles of shoreline on the southern tip of Lake Michigan. You'll find over 2000 acres of dunes and wetlands with over 50 miles of hiking trails throughout the park. You can enjoy biking, hiking, fishing, and paddling along with learning history and enjoying some local shopping and food.
If you'd like to make a longer trip, head east from the Indiana Dunes National Park to visit popular towns like South Bend and Shipshewana, one of the largest Amish communities in the US. Then make your way down to Fort Wayne, Indiana where you'll discover botanical gardens, a children's zoo, and the popular Vera Bradley headquarters that runs an extremely popular annual outlet sale.
Iowa
Scenic Byways
Route: varies
Distance: varies
Time Recommended: varies
Iowa is a hidden gem in the midwest that many of us never really think about road tripping around. I'll admit that my knowledge of Iowa is limited to interstate driving on our trip from Seattle to Kansas City one year.
But Iowa has 14 unique scenic byways that can let a traveler discover that there's more to Iowa than corn. You can discover small towns and big cities as well as tons of gorgeous midwest nature. You can also visit John Wayne's birthplace, drive-through old wood covered bridges, and hit some rapids at the Manchester Whitewater Park.
Kansas
The Flint Hills of Kansas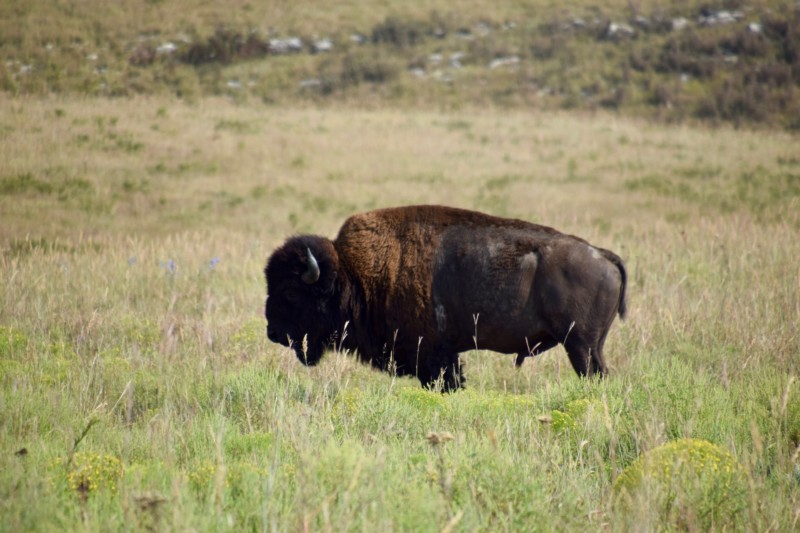 Route: Council Grove, KS to Cassoday, KS
Distance: 47 miles
Time Recommended: 1 day
Kansas has many road trip opportunities, but I'm sold on the Flint Hills in East-Central Kansas. Scenic highways between gently rolling hills dotted with cows (often bison), vistas of wildflowers, and amber waves of grain afford views of the world's most significant section of tallgrass prairies.
A small segment, the Flint Hills National Scenic Byway, is a 47-mile stretch of two-lane roads from Council Grove to Cassoday. This is where the Plains Native Americans lived on the prairie, and later the Wagon Train Trail came through pulled by oxen and mules.
In Council Grove, see the Kaw Mission State Historic Site and Museum, Council Oak, historic Santa Fe Trail, and Kansas' Madonna on the Trail statue. Dining at Hays House is a must! Save room for the homemade pie.
Strong City offers the Tallgrass Prairie National Preserve, a magnificent 11,000-acre preserve in a National Park Service. The byway continues past historic farmsteads, antique shops, limestone bluffs, and more wide-open spaces. Roll down the windows and smell the fresh air. Junction City is an admirable patriotic town, with Veteran's Memorials and a 9-foot Buffalo Soldier Memorial in a downtown park. Dine-in a prime steakhouse (Munson's) if you are really hungry. The food is sensational; complimentary ice cream accompanies each meal.
Abilene has several attractions you can't miss: the Eisenhower Presidential Library, Museum, and Boyhood Home, Old Town Abilene (a living history venue), and the C.W. Parker Carousel (a National Historic Landmark). Kansas is a very-much underrated state with tremendous offerings and fewer crowds, perfect for these times.
Kentucky
Bluegrass and Brews to Caves and Rivers
Route: Lexington to Mammoth Cave, KY
Distance: 152 miles
Time Recommended: 2 days
Spend time in Lexington and enjoy the horse farms and racetracks that are quintessential Kentucky icons. Lexington is the horse capital of the world and there are plenty of museums and attractions to give you insight into this equine industry. You can also ditch the bourbon and visit the Lexington Brewgrass Trail, home to about 20 craft breweries.
After enjoying Lexington make your way down to Mammoth Cave National Park. Mammoth Cave is the longest known cave system in the world. Beyond taking a cave tour you can also enjoy plenty of outdoor activities like fishing, kayaking, and even stargazing. It's a must-do in Kentucky.
Louisiana
Mighty Mississippi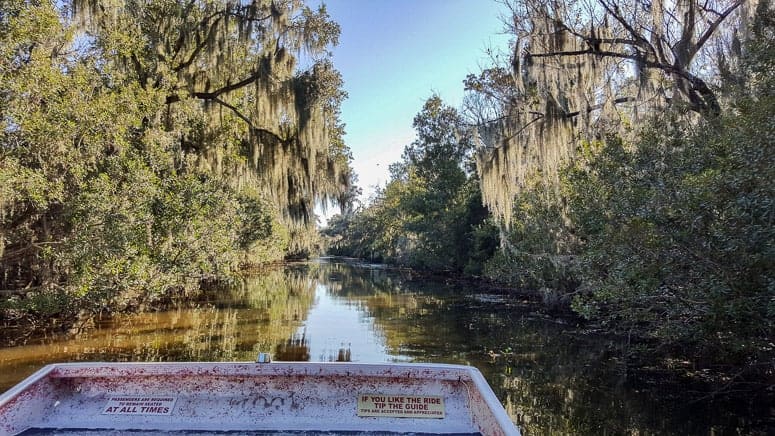 Route: Baton Rouge to New Orleans, LA
Distance: 85 miles
Time Recommended: 3-5 days
Take the backroads and discover the history of Lousiana along the Mississippi River. This journey will lead you past many plantations, some like the Whitney Plantation have created tours to educate visitors on the harsh history of the enslaved Black communities in the south.
Once you reach New Orleans, spend a couple of days exploring this unique US city, perhaps take a ghost tour or riverboat tour. And you must make a visit to Cafe Du Monde for the famous beignets and chicory coffee.
To get outside of New Orleans, take a trip to the Jean Lafitte National Historical Park and Preserve to walk along the boardwalks that meander through this Mississippi River delta. You can also learn about alligators and schedule a swamp tour aboard an airboat!
Maine
Coastal Maine Road Trip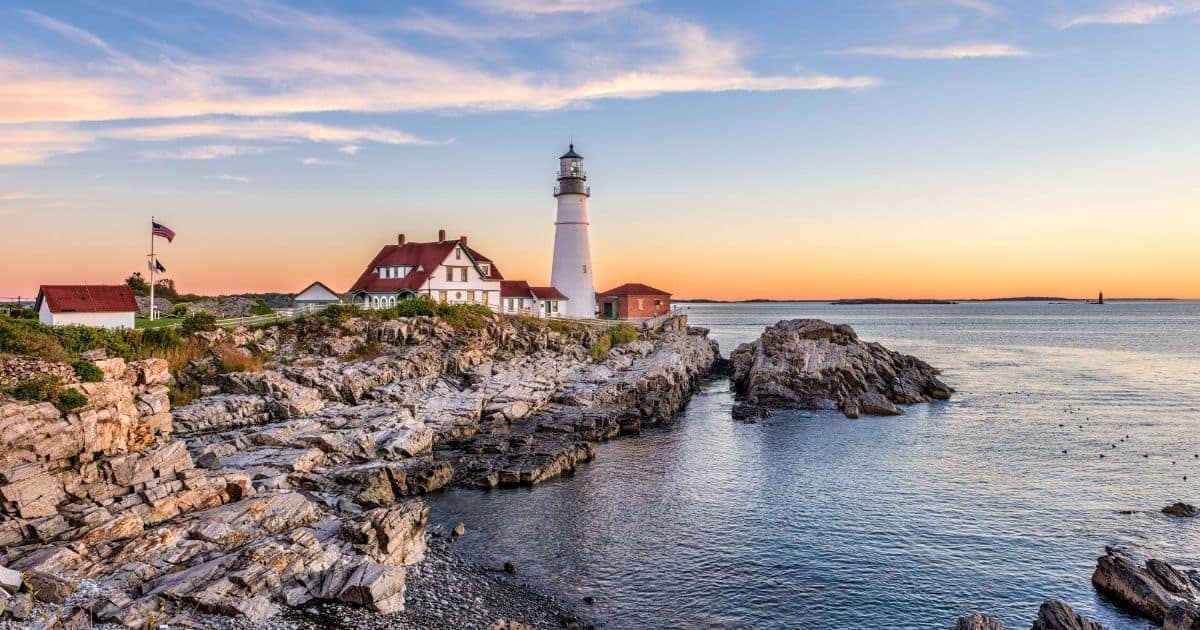 Route: Boston, MA to Bar Harbor, ME
Distance:
Time Recommended: 3 days
A coastal Maine road trip is perfect to do any time of year, but specifically in the fall! You can fly into Boston and make your way to Bar Harbor, over the course of 3-5 days. Of course, you can take longer if you want or shorten the trip into just day trips.
One of the best stops is Acadia National Park where you can hike around Bubble Pond and see lighthouses and more. If you didn't get enough of the lighthouse in Bar Harbor, you are going to want to head to Cape Elizabeth to see more. Of course, don't forget some Clam Chowder as you watch the sunset!
Maryland
Roots & Tides
Route: Annapolis to Plum Point, MD
Distance: 47 miles
Time Recommended: 1 day
Kick-off your Maryland road trip in the popular military town of Annapolis. Consider taking a tour around the US Naval Academy and discover the history of this auspicious US institution. You can also grab your National Parks stamp and park trail map for the Chesapeake Bay National Park.
Make your way south along the waterways and learn about some of the rich histories of the area. End your trip near Plum Point and enjoy some beach life at Dares Beach. Or keep journeying inland to the Battle Creek Cyprus Swamp Sanctuary for a look at local wildlife and wildflowers.
Massachusetts
Boston to Berkshires
Route: Boston, MA to Williamstown, MA
Distance: 136 miles
Time Recommended: 2 days
One of the best ways to see Massachusetts is by road tripping across the state. This 136-mile trip (or 2 hours and 20 minutes) can be spread out over a couple of days in order to see all the highlights this state has to offer.
Begin your road trip in Boston and head west towards Worcester. Just outside of town you will find Old Sturbridge Village, a living history museum that is one of the most visited attractions in the state. From Worcester, drive west until you reach the Berkshires, an area filled with green hills, photogenic villages, white churches, and quaint country lanes that are ripe for picture taking. If you need to stretch your legs, explore the 70-foot Bish Bash Falls (the highest in the state) or hike up the nearby Monument Mountain.
On your way north, you can stop in Stockbridge either for an overnight stay or for a tour of the Norman Rockwell Museum which has the largest collection of Rockwell's art in the world.
The next day, drive north until you reach Mt. Greylock, the highest mountain in the state. If you don't want to hike the summit, drive it! On a clear day, you will have views of three states.
From here you can either visit the Mohawk Trail in Williamstown or head eastwards back towards Boston for the end of your road trip. Depending on timing, your road trip might be during the fall foliage which is a spectacular sight to see when in New England. — Shared by Impact Winder
Michigan
Michigan Beach Town Road Trip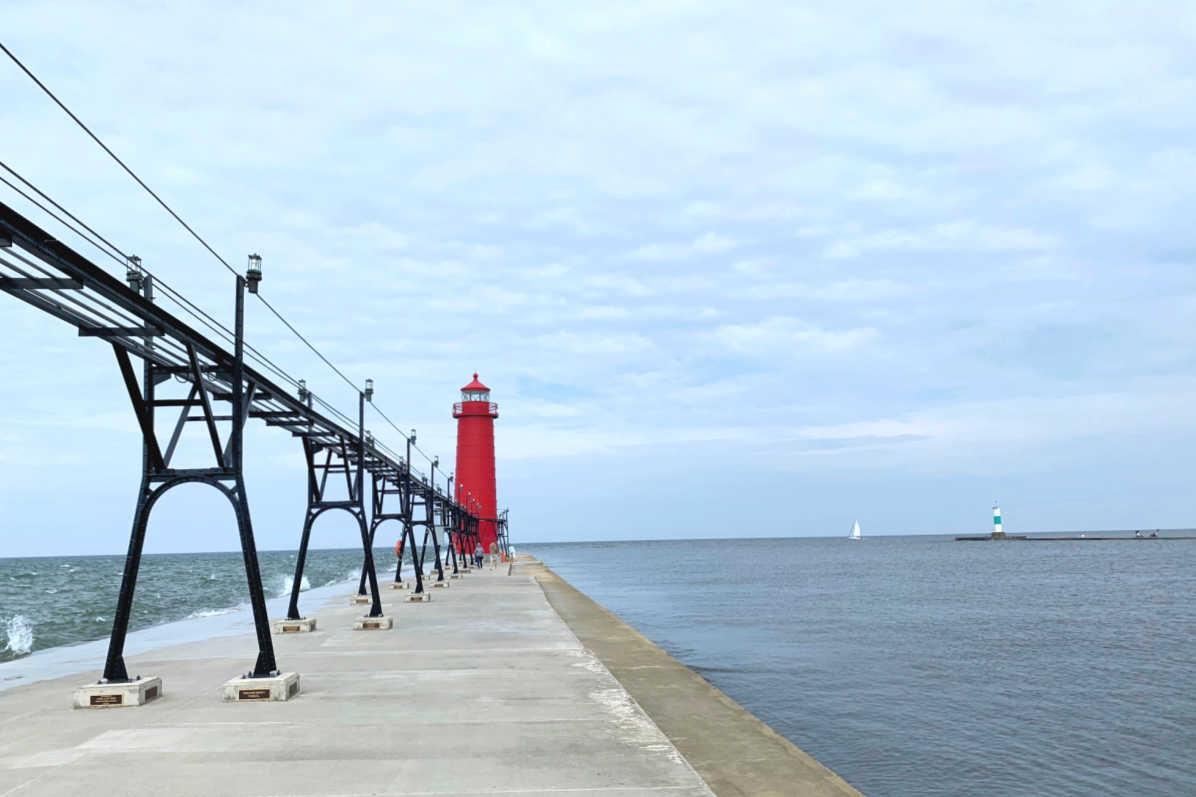 Route: South Haven, MI to Leland, MI
Distance: 217 miles
Time Recommended: 7-10 days
Nothing is better than a fun road trip! Add in some great Michigan Beaches and you have an EPIC road trip. Michigan has the longest freshwater coast in the entire U.S.A. and with that comes some great little beach towns.
This Beach Town road trip is great for a romantic getaway or a trip with the kiddos! You will get to see some of Michigan's amazing west coast full of great beaches, lovely little towns, adventures to be had and great sunsets.
I would suggest taking about 7- 10 days to go on this road trip. The main places to stay are boutique hotels, campgrounds and Airbnb's. Each town has unique little bars and restaurants to try out. Make sure to try some local wine tasting, Michigan Cherries, craft breweries and pick some blueberries.
You can also try and make a stop at the popular tourist spot of Mackinac Island!
Road Trip Outline:
Stop 1: South Haven- Stay at the Old Harbor Inn. Eat at the Idler Riverboat and Dockside.
Stop 2: Grand Haven- Camp at the state campground- it's right on the beach! Eat at Kirbys or Pronto Pups.
Stop 3: Pentwater- Stay at the Hexagon House BnB. Have drinks at The Brown Bear.
Stop 4: Manistee – Rent a Mini-Cabin at Orchard Beach State Park. Gamble and have dinner at Little River Casino and Resort.
Stop 5: Leland- Rent a cottage on Lake Leelanau. Eat at The Cove for dinner and The Blue Bird for breakfast.
Minnesota
North Shore Scenic Byway
Route: Duluth to Grand Portage, MN
Distance: 145 miles
Time Recommended: 5 days
This route has been designated as an "All-American Road Trip". You'll journey through small towns, state parks, and historic sites as you venture off the beaten path to explore Minnesota. Stop along small roadside towns to see lighthouses and enjoy some local seafood as well as unique shops and galleries.
Get lost in nature at one of the seven state parks that dot along this scenic route. The Superior Hiking Trail showcases the beauty and wilderness of this area, including numerous streams and waterfalls. And don't miss visiting Minnesota's biggest waterfalls at Grand Portage and Tettegouche state parks.
Mississippi
Gulf Coast Scenic Byway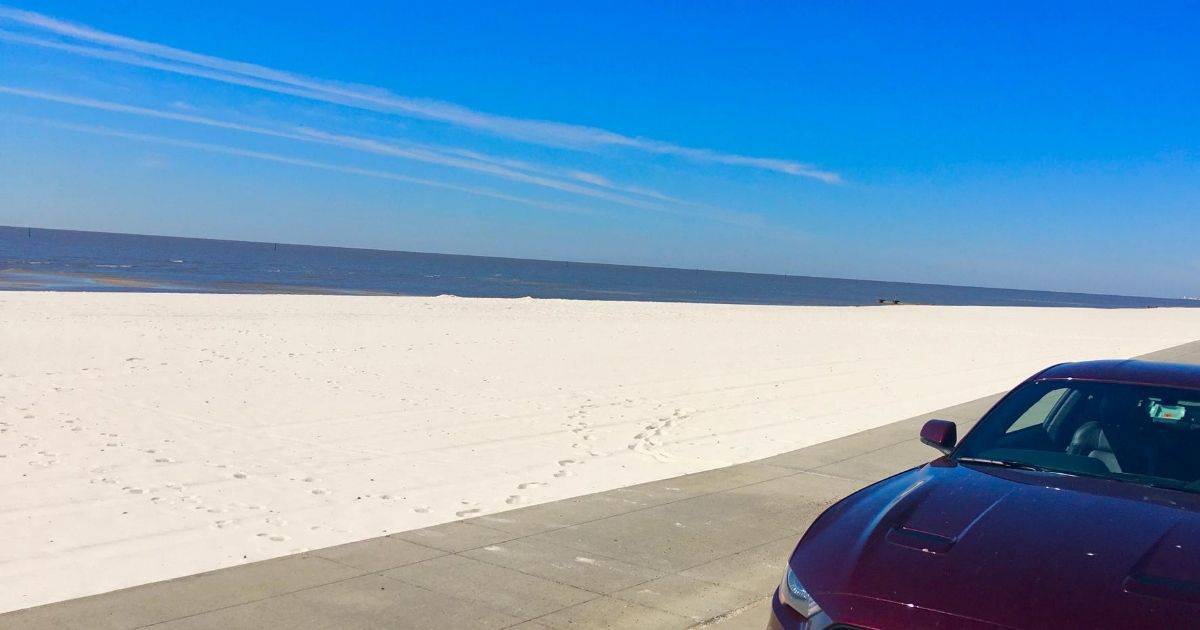 Route: New Orleans, LA to Mobile, AL
Distance: 144 miles
Time Recommended: 1 day
Driving along the Mississippi Gulf Coast is an essential detour from I-10 between New Orleans and Mobile but Coastal Mississippi is also a magnificent stand-alone road trip and destination.
At 26 miles long and 200 feet wide, the expansive stretch between Pass Christian and Biloxi is actually the world's largest man-made beach. Mississippi Gulf Coast Scenic Highway 90 is one of my favorite US road trips because nothing blocks my view of the Gulf of Mexico for most of that distance.
For best results, drive the Mississippi Gulf Coast Scenic Byway from Bay St Louis towards Biloxi so that you are closest to the Gulf of Mexico water. My favorite stretch is from Henderson Point through Long Beach. In dozens of spots along the drive, you can literally park, take three steps, and sink into the luscious sugar sand. Plentiful free parking next to the beach is a rare sight in the US so enjoy it.
While the drive can take only an hour, devote several hours or even days to absorb Coastal Mississippi charms and wonders. Gulf shrimp, oysters, and other catches are freshest here in the former seafood capital of the world. Order shrimp and grits anywhere or splurge on creative offerings at Vestige (in Ocean Springs) or White Pillars (in Biloxi).
Allow time to witness the amazing US Gulf Coast sunrises and sunsets. From the beach, of course! My favorite places to stay overnight are Bay Town Inn in Bay St Louis and the Inn at Ocean Springs.
Missouri
Natural Wonders of Missouri Road Trip
Route: St. Louis to Lesterville, MO
Distance: 108 miles
Time Recommended: 4 days
One of the best road trips in Missouri is a trip from St. Louis to southern Missouri towards Mark Twain National Forest. There is so much to see and do in this area and makes for a wonderful weekend road trip.
On your first day, we recommend stopping at Elephant Rocks State Park where you can do some hiking and see some amazing geological formations. If you're looking for more to do after hiking at Elephant Rocks State Park, take a drive over to Taum Sauk Mountain, the highest point in Missouri and check out the views.
We then recommend driving to Lesterville and getting an Airbnb in the area for the night. The next day we recommend renting a canoe or kayak and floating down the beautiful Black River, one of Missouri's best rivers for an unforgettable float trip. You will be pretty tired after floating all day so we recommend grabbing some food at Lenny's and calling it a day.
The next day it is time to visit Johnson's Shut-Ins State Park, which is full of natural cascading waterfalls that you can swim in! Take a half-day exploring the waterfalls and hiking around the cliffs at this amazing State Park.
After you've had a great time exploring, it's time to drive the 2 hours back to St. Louis. If you have more time we recommend stopping at Meramec Caverns, one of Missouri's largest caves, on your way home!
Montana
Going to the Sun Road
Route: West Glacier, MT to St. Mary, MT
Distance: 50 miles
Time Recommended: 1 day
Going to the Sun Road in Glacier National Park is one of the best road trips in the USA if you love mountains. For some, they'll have to overcome their fear of heights and steep road edges to enjoy the scenery along the way. This road trip is also only possible at the peak of the summer (late July to early September) as the road is closed most of the year.
Start off at the West Glacier entrance heading towards the Apgar Visitors Center. From there you'll head northeast along the shores of Lake McDonald. This is a beautiful lake with clear water, the perfect spot for some great photos and cool off a bit.
As you travel on the Going to the Sun road you'll have a few spots to turn off that can offer some hiking and even a couple of waterfalls. About midway, you'll come upon the Continental Divide and Logan Pass Visitor Center. This is the highest point you can reach by car in the park.
Once back on the road you'll head into East Glacier towards the St. Mary Entrance of the park. You'll pass another lake that offers some great spots for wildflower viewing and short hikes. Once you hit St. Mary, consider heading up towards Babb and heading back west towards Many Glacier. This is another fabulous spot for scenery, just be sure your car can handle a gravel and pothole-heavy road.
And on your trip check out these awesome Montana Airbnb spots!
Glacier to Yellowstone
Route: West Glacier, MT to West Yellowstone, MT
Distance: 400 miles
Time Recommended: 4-7 days
Get your fill of national parks and the beauty of Montana with this amazing US road trip. You can start off from West Glacier or the mountain town of Whitefish. Head south along Flathead Lake which is a destination of its own in Montana. Enjoy some lake activities and if you're visiting in late July be sure to stop at one of the many cherry stands along the road.
Just south of Flathead Lake you can drive through the National Bison Range, a protected home for herds of bison, Rocky Mountain elk, mule deer, white-tailed deer, pronghorn, and bighorn sheep as well as coyotes, mountain lions, bears, and bobcats.
You'll start heading into Southwest Montana on your way towards the West Yellowstone entrance. This part of your Montana itinerary can include the chance to hike underground at the Lewis & Clark Caverns in Whitehall, go horseback riding in the wild near Ennis, stroll through an old ghost town at Virginia City, and zipline along the Madison River.
End your trip entering the very first national park, Yellowstone. Here you'll find amazing geothermal attractions like geysers, paint pots, and hot springs. You'll also have the chance to see some bison herds.
Nebraska
Natural and Manmade Formations
Route: Scottsbluff to Carhenge, NE
Distance: 71 miles
Time Recommended: 1 day
Explore some natural and manmade formations on this short road trip in Nebraska. Start off in Scottsbluff near the Wyoming border and visit the Scotts Bluff National Monument. This geological landmark was passed by over 250,000 settlers moving west along the Oregon Trail between 1843 and 1869. It was the second-most mentioned landmark in pioneer diaries.
Next move down to Chimney Rock another famous landmark for Oregon Trail settlers. This geological formation is the result of erosion through the North Platte River valley. Its spire reaches 325 feet above its base and 480 feet above the river valley.
Lastly, make your way back north for some manmade formation fun. The Carhenge sculpture was created to mimic Stonehenge in England, but this one was built with classic American automobiles instead of stones. The cars are roughly the same size as the giant stones used at Stonehenge.
Nevada
Neon to Nature
Route: Las Vegas, NV to Las Vegas, NV
Distance: 230 miles
Time Recommended: 5 days
When most people think of visiting Nevada they think of Las Vegas. The city has a lot to offer but it's also the perfect place to kick off a Nevada road trip, going from Neon to Nature. We moved at a nice pace, taking five days to road trip the area, going in a loop. However, these places are all close enough to Las Vegas to be visited as day trips.
We explored well-known places like the Hoover Dam, Lake Mead and Valley of Fire State Park which are always a good idea. In Valley of Fire I highly recommend making a stop at Rainbow Vista, the view is spectacular and perfect for photos.
Lesser-known stops we made were Flightlinez Bootleg Canyon for zip-lining, riding a quad bike on a railroad with Railroad Explorers, and visiting Eldorado Canyon Gold Mine.
If you're taking your road trip via an RV like we did book Lake Mead RV Village at Boulder Beach for gorgeous views. One splurge we made was a helicopter ride over the Hoover Dam, if it's in your budget it is worth it!
New Hampshire
Monadnock Region Loop
Route: Keene to Keene, NH
Distance: 80 miles
Time Recommended: 1-2 days
This region has sometimes been referred to as the Courier and Ives corner of New Hampshire for its picturesque towns and byways.
Start off in Keene which claims to have the widest Main Street in the world. Then make your way towards Monadnock State Park where you can enjoy hiking, including the 3.7-mile trails that will lead you to the peak of Mount Monadnock.
Keep on your loop journey exploring cute New England towns like Petersborough, Greenfield, and Marlow before making your way back to Keene.
New Jersey
Southern NJ: Princeton to Cape May
Route: Princeton, NJ to Cape May, NJ
Distance: 137 miles
Time Recommended: 7 days
Start your New Jersey road trip in Princeton, home to the Ivy League Princeton University. Take a guided tour of the campus, visit the University Art Museum, and check out the walkable and charming downtown for food and shopping.
After dinner in Princeton, drive a short 15 minutes to Hamilton Township and spend the night. Get up bright and early to visit Grounds for Sculpture. This 42-acre, outdoor sculpture park and arboretum is absolutely amazing and one of the best places to get some unique photos! There is a restaurant on-site called Rat's which is incredible in every way – from food to décor to ambiance.
Next hop on 295 South and drive 45 minutes to West Berlin. If you're road-tripping with younger kids, they will love spending the day at Diggerland and Sahara Sam's. Diggerland is a construction-themed adventure park where you can drive, ride, and operate heavy machinery in a safe, family-friendly environment. Sahara Sam's is an indoor/outdoor water park. Stay the night in West Berlin – you'll be exhausted!
Next, you'll take an hour and a half drive to Wildwood. I highly recommend taking Ocean Drive through Avalon and Stone Harbor for epic views of luxury homes along the ocean. In Wildwood, go to the beach! Don't miss the boardwalk and Morey's Piers – three piers teeming with water parks, thrill rides, food, games, and more. I recommend staying at the Starlux Hotel. It's got a super-fun, retro, vintage vibe and it's just a 2-minute walk to the beach.
For the final leg of your road trip, drive about 20 minutes to Cape May. This beautiful town is chock-full of historic homes, shops, and restaurants. And of course, more beaches. Don't miss a climb up in the Cape May Lighthouse – the southernmost point in NJ – for the best views.
New Mexico
Billy the Kidd Scenic Byway
Route: Ruidoso, NM to Ruidoso, NM
Distance: 84 miles
Time Recommended: 2 days
The 84-mile "Billy the Kid National Scenic Byway" is a loop through pine forests as it passes the towns of Ruidoso, Ruidoso Downs, San Patricio, Hondo, Lincoln and Capitan in New Mexico. There is an optional route up to Fort Stanton. The drive takes a couple of hours, but I would plan for at least a full day. This way you can enjoy the sights at a slower pace and stop along the way.
The best place to start the route is in the city of Ruidoso. As they have plenty of hotels and cabins to rent. Spend the night there, then get up early the next morning to start the loop. Ruidoso Downs is where you will find the official visitors center, so go there. You can pick up a map and visit the center. Look over the route map for places to stop.
After that, San Patricio will be your next town, which was an old hang out of "Billy the Kid". Then you will drive on to Hondo. If you didn't grab food in Ruidoso and don't want to wait until you get to Lincoln, try Tinnie Silver Dollar.
After lunch, you can stop in Lincoln. Lincoln is not quite a ghost town, but most of the buildings do have a story to tell. The entire town is a historic site and the Tunstall Store is the epicenter of the conflict known as the Lincoln County War. Then on to Captain, where Smokey the Bear was born. Next stop: Ruidoso.
New York
Western New York Waterfalls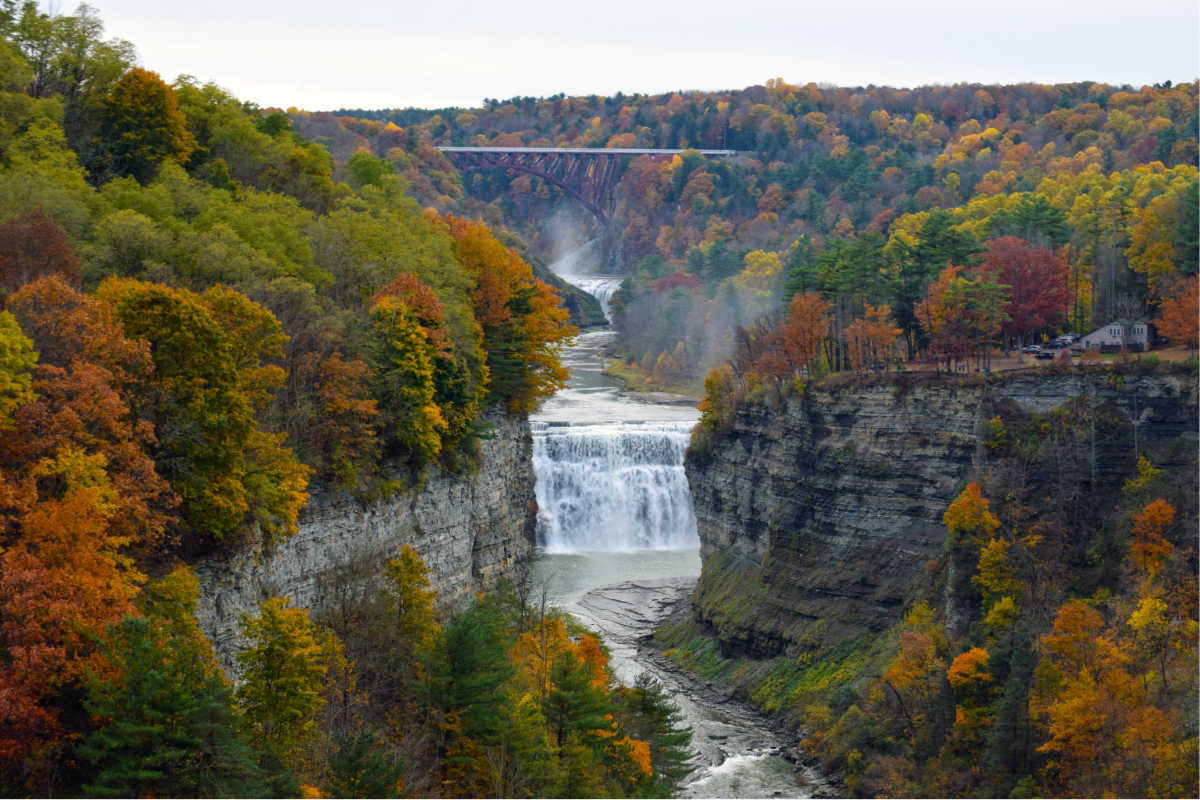 Route: Niagara Falls, NY to Watkins Glen State Park, NY
Distance: 151 miles
Time Recommended: 3 days
You've heard of New York's most famous plummet, Niagara Falls, but that's just the start of this waterfall road trip. Begin at the country's first state park, Niagara Falls State Park (1885), where you'll find plenty of iconic attractions including the Maid of the Mist and Cave of the Winds. After taking in Niagara Falls, drive 80 miles southeast to Letchworth State Park.
Dubbed the "Grand Canyon of the East," western New York's Letchworth State Park follows the Genesee River as it drops over multiple waterfalls. Letchworth's Lower, Middle, and Upper Falls are all clustered near the southern (Portageville) entrance to the park. Looking for a place to stay overnight? The historic Glenn Iris Inn overlooks Middle Falls and operates from spring into fall.
Next, drive 80 miles east to Watkins Glen State Park near the southern tip of Seneca Lake. Hike the Watkins Glen's Gorge Trail to see 19 waterfalls in a narrow gorge with 200-foot-tall walls. After hiking, cool off with some of the best homemade ice cream in the Finger Lakes at Colonial Inn and Creamery. The Watkins Glen Harbor Hotel on Seneca Lake is a great place to rest after this natural wonders road trip. — Recommended by Adventures by Daddy
North Carolina
Western North Carolina's Blue Ridge Parkway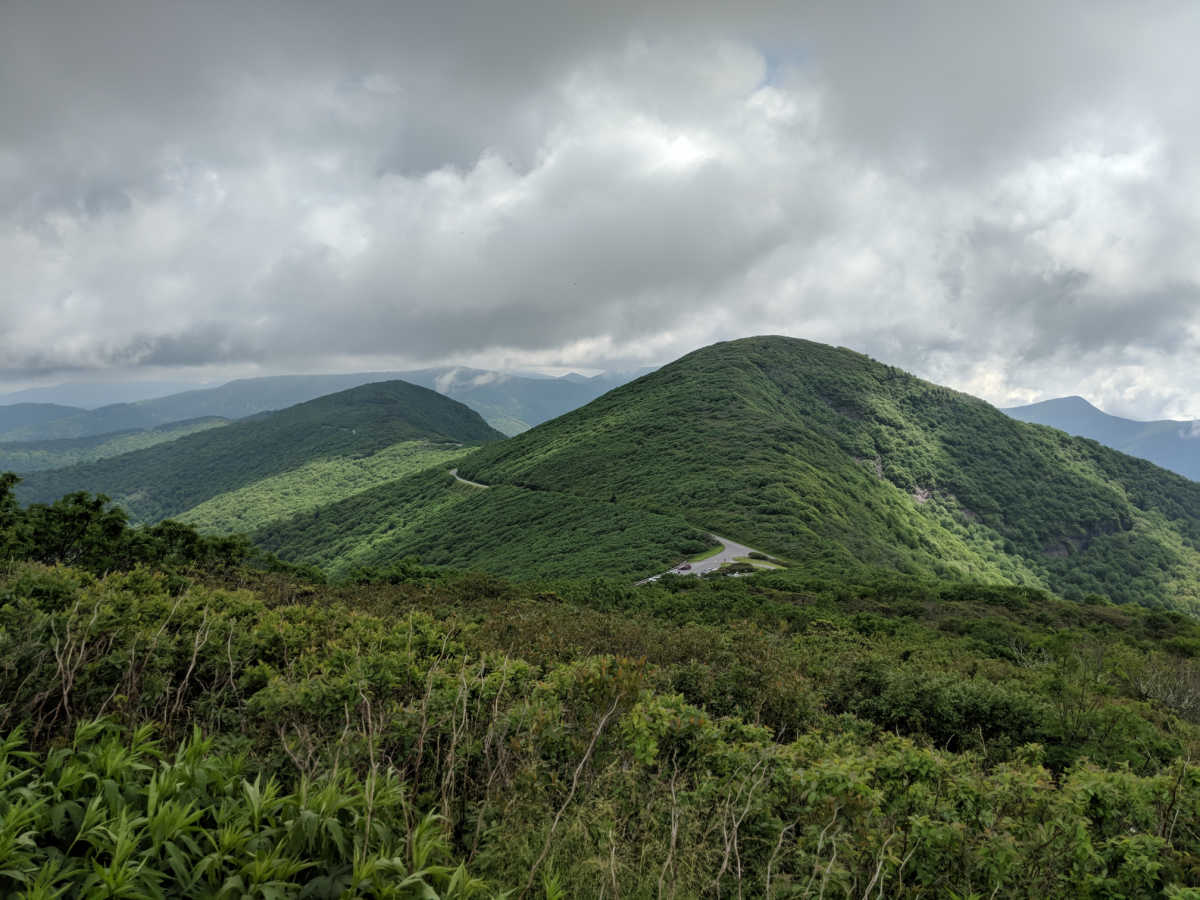 Route: Cherokee, NC to Virginia/NC Border
Distance: 220 miles
Time Recommended: 2 days
The famous Blue Ridge Parkway starts in Cherokee, North Carolina and extends up into Virginia, but driving it solely the length of western North Carolina makes for a fantastic weekend! Taken at a leisurely, slow cruising speed this road trip will take you through beautiful mountains, through tunnels, and by breathtaking scenic views. Keep your eyes open because you can spot black bears, from your car and also salamanders along the trail if you get out and hike!
There are numerous marked trailheads and scenic pull-outs to choose from, top hiking picks include Craggy Gardens, Mt. Mitchell State Park, Humpback Rocks, and Linville Falls. Right off the parkway you can also stop for some Appalachian culture by listening to performers at the Blue Ridge Music Center, exploring the famous castle-esque Biltmore Estate, or exploring the historic Mabry Mill.
It's easy to make the drive as long or as short as you'd like, depending how many stops you make, and there are several camping spots right off the parkway if you like your nights in a tent. If you prefer a bed under your head, spend the night at the beautiful Pisgah Inn or quaint Switzerland Inn.
Check out these Kid-Friendly Hikes Near Ashville, NC.
State Highway 12 Outer Banks Scenic Byway & Cape Hatteras National Seashore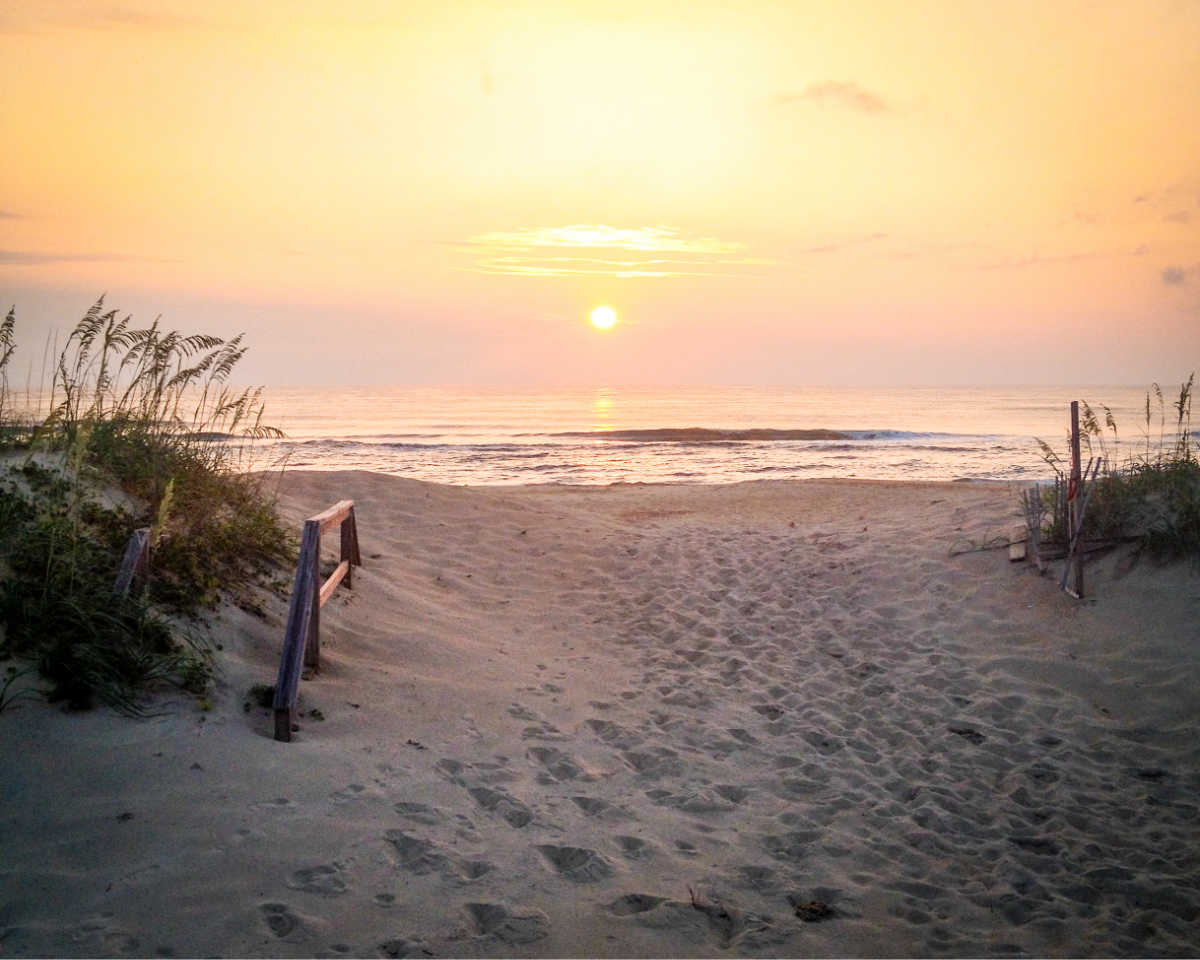 Route: Corolla, NC to Hatteras, NC
Distance: 94 miles
Time Recommended: 7 days
State Highway 12 runs along the coast of North Carolina and turns into Cape Hatteras National Seashore. This route has fabulous beaches, historic sites, and some of the most fabulous lighthouses in America.
You can choose to do the drive as one long scenic drive and complete it in one day, or you can see the drive and stay for up to a week on one of the cute beach towns in the Outer Banks. If you love history you can stay in Kitty Hawk and visit the Wright Brother's National Monument in nearby Kill Devil Hills. Or you can stay on Hatteras in Bodie to see the gorgeous Hatteras Lighthouse.
Even if you only choose to drive, make time to get out and swim in the green waters on the Cape Hatteras National Seashore. Nominated as one of the best beaches in the US, it's worth getting out and enjoying the waves at least for an hour or two.
There are plenty of amazing things to do in the Outer Banks!
North Dakota
Enchanted Highway to Theodore Roosevelt National Park
Route: Regent, ND to Theodore Roosevelt National Park
Distance: 111 miles
Time Recommended: 2 days
The first leg of this journey will take you along a rural highway that has no number but runs between Regent and Gladstone, North Dakota. This stretch of highway is known as the Enchanted Highway and is notable because of the large metal sculptures located along the route. It's one of the best things to do with kids in North Dakota and only 32 miles long so you can visit in a day.
After driving the Enchanted Highway, make your way to the Theodore Roosevelt National Park. The south unit section is located only a short distance away from the Enchanted Highway. This national park is smaller than some and the south section has a great loop road that you can drive around. You can also venture to the north unit of the park where there is a scenic drive route, another perfect road trip in North Dakota. While in the park you'll delight in seeing badlands geology as well as the native bison herds.
Ohio
Ohio's Big Cities, Big Fun
Route: Cleveland, OH to Cincinnati, OH
Distance: 248 miles
Time Recommended: 7 days
Discover Ohio on a road trip from Cleveland to Columbus to Cincinnati to discover the diverse culture and history that makes Ohio unique. Start in Cleveland and the Rock 'n Roll Hall of Fame. Stay downtown and enjoy the laid back vibe of this hardworking town.
Travel two hours south to Columbus to explore museums, the world-renowned Columbus Zoo, and a great dinner at Schmidt's in the German Village neighborhood.
From there, it's only 90 minutes to Cincinnati, Ohio's Queen City on the Ohio River. The National Underground Railroad Freedom Center and Fountain Square are top attractions. Skyline Chili and Graeter's ice cream are top picks for local flavors. If traveling with teens, add a day at Kings Island theme park.
Ohio is a city rich in culture and this road trip is sure to make many memories.
Oklahoma
Sulphur & Davis Oklahoma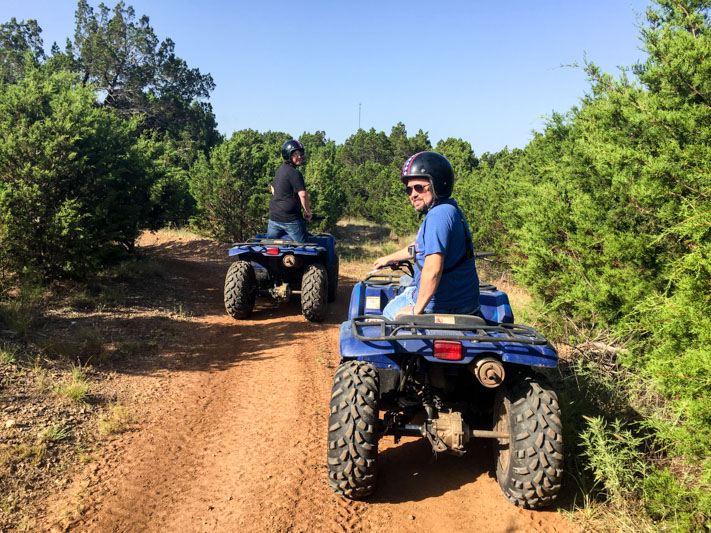 Route: Davis to Sulphur, OK
Distance: 10 miles
Time Recommended: 3 days
There are lots of little hidden gems in and around Sulphur and Davis Oklahoma. Depending on how much time you have you could easily spend a day or make it a 3-4 day weekend as there are lots of things to do here.
The Chickasaw National Recreation Center is fed by a natural spring called Honey Creek and while the water is beautiful it's really cold and refreshing to swim in. It never gets above 60 degrees! Lot's of great picnic spots and hiking to do here as well.
You will want to stop and see the buffalo nearby at Bison Viewpoint as well. If you want to make it a weekend trip, I recommend staying at the Chickasaw Retreat and Conference Center tucked in between the Lake of the Arbuckles and the Arbuckle Mountains.
For something adventurous you can go ATV riding at the Cross Bar Ranch. If you love waterfalls, another great swimming hole to stop at is Turner Falls. In case you're traveling with kids who love animals then you must stop by Arbuckle Wilderness where you can drive through to see the animals. While visiting Turner Falls or the Arbuckle Wilderness, be sure to stop by the nearby Smokin' Joes Rib Ranch for some amazing BBQ.
Oregon
Pacific Coastal Road Trip
Route: Astoria to Oregon Redwoods
Distance: 348 miles
Time Recommended: 3-5 days
This is a classic Oregon road trip and one of the best US road trips. Start off on the mouth of the Columbia River with a visit to Astoria, Oregon. This quaint maritime town is best known as a filming location for the 80s classic, Goonies, but it's also home to an amazing Maritime Museum and nearby Fort Clatsop National Park.
From Astoria make your way down Highway 101 along the coast and stop at the various coastal towns along the way. Don't miss a stop to the popular Cannon Beach, another Goonies filming location, and one of the most recognizable photo spots along the Oregon coast. If you like cheese, make a stop at the local Tillamook Creamery where you can take a tour with cheese samples and grab some ice cream, too.
Continue on your coastal drive towards the California border where you'll near the popular Redwood Forest in Northern California. But you can still stay in Oregon and make your east along the border
Pennsylvania
An American History Tour Through Pennsylvania
Route: Philadephia, PA to Gettysburg, PA
Distance: 136 miles
Time Recommended: 3 days
Starting in Philadelphia, moving on to the rural village of Lancaster and ending on the battlefields of Gettysburg hits the right balance between learning and fun. It's also an ideal itinerary if you don't want to spend too much time in the car because driving distances are short and you can pack a lot of variety into just three days.
Philadelphia's Historic District commemorates the American Revolution with sights that range from the Liberty Bell to Independence Hall and the Betsy Ross House. Stay at the Kimpton Hotel Palomar, which is well located off Rittenhouse Square, a wonderful picnic spot within walking distance of many attractions and restaurants.
From here, it's only a few hours' drive to the Pennsylvania Dutch country around Lancaster. Kids especially love this town built on the long-ago lifestyle of the Amish and Mennonite peoples. Base yourselves in Lancaster to tour restored farms, pet animals and sample baked goods, including the famous Whoopie Pie invented in Lancaster.
From here, time travel to the mid-1800s at Gettysburg, site of the famous Civil War battlefield. Battlefield audio tours allow you to explore in your own car. Then, park and it's all aboard the Gettysburg Scenic Railway so you can enjoy getting out into the countryside.
— Recommended by My Family Travels: An American History Tour Through Pennsylvania
Rhode Island
Gems of Rhode Island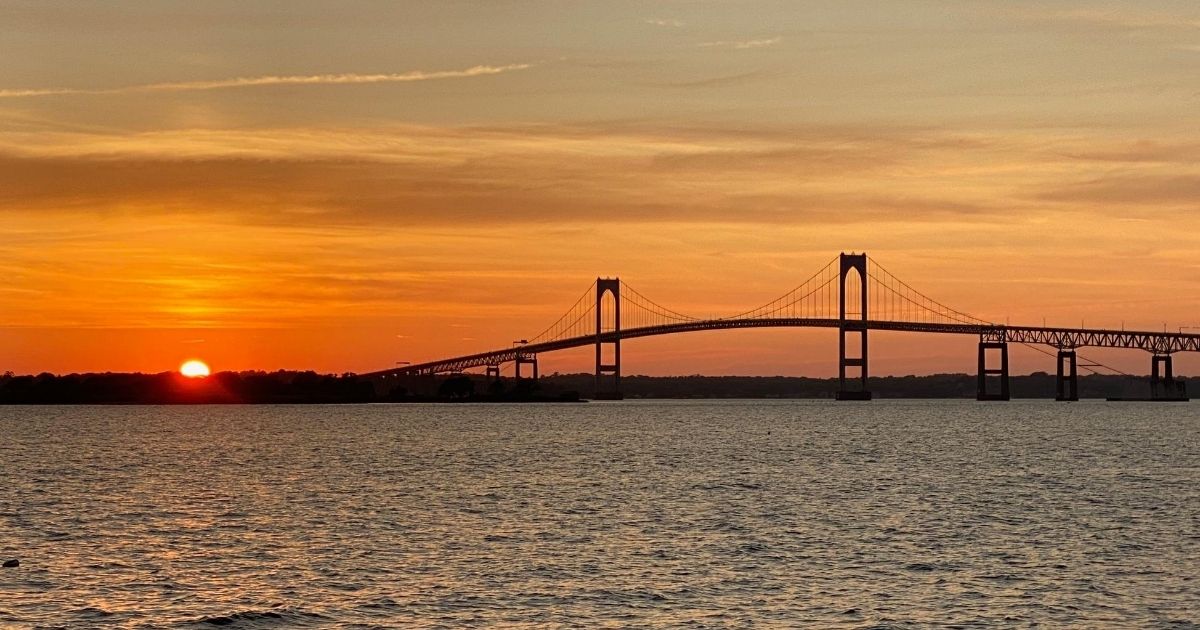 Route: Rhode Island
Distance:
Time Recommended: 1 day
You can drive through Rhode Island on Interstate 95 in less than an hour, so it is rare that people set out specifically on a Rhode Island road trip. However, that doesn't mean there aren't some gems to see as you are passing through the Ocean State.
Once you cross the border from Connecticut, jump off the highway and start exploring the coastal towns. Ride the historic Flying Horses Carousel in Watch Hill, search for driftwood in Charlestown, and take a scenic drive through Newport along Ocean Avenue. Take time to stretch your legs and maybe even fly at kite at Brenton Point State Park before rolling pass the Newport Mansions on Bellevue Avenue.
From Newport, head up to Rhode Island's "Creative Capital" in Providence. Take some time to stroll along the river or even arrange a gondola or river tour! You can check out the shops and street art in "Downcity" or stroll through the Brown and Rhode Island School of Design campuses on College Hill. Wherever you go, you will find a good food scene but if seafood is on your mind, stop at either Blount's Clam Shack in Warren, RI, a casual food truck right on the water, or Dune Brother's Seafood, another permanent food truck and patio in the heart of Providence.
South Carolina
Beaches to Mountains
Route: Hilton Head to Greenville, SC
Distance: 444 miles
Time Recommended: 1-2 weeks
Enjoy the coast of South Carolina and the famed Blue Ridge Mountains on this USA road trip. Start off in Hilton Head, SC a beach retreat island. Rent a bike and coast along one of the plentiful multi-use paths that weave around this resort community.
Next, head north to Charleston, South Carolina's oldest city. Here you'll discover cobblestone streets and historic homes. This is the Lowcountry area of South Carolina and offers some amazing nature and seafood. Be sure to visit the beaches near Beaufort.
Continue your journey up to popular Myrtle Beach. This popular tourist town offers plenty of beachfront accommodations and casual dining options along with many of the classic boardwalk attractions and entertainment you'll find in other oceanfront tourist cities.
Wrap up your road trip with a journey inland to the Blue Ridge Mountains and the town of Greenville. Here you can explore nature and get away from the crowds to for some hiking, biking, and waterfalls.
South Dakota
Black Hills to Sioux Falls
Route: Black Hills, SD to Sioux Falls, SD
Distance: 387 miles
Time Recommended: 7 days
From monuments to amazing national parks and quirky roadside attractions, there is so much to see on this South Dakota road trip. Fly into Rapid City and spend at least five days exploring the Black Hills.
Start off with a day in Rapid City before moving to Deadwood, SD. You can swing into Wyoming to visit Devil's Tower and then drive the scenic Spearfish Highway before visiting this historic town of gold rushers and gunslingers.
Next, you will want to stay in or near Custer State Park for a couple of days and visit Mount Rushmore, Crazy Horse, drive the wildlife route through the park and the scenic Needles Highway. The next stop on your road trip will be the infamous Badlands National Park. Known for its out-of-this-world geological rock formations, you will also find bighorn sheep and prairie dogs, plus amazing night sky viewing if you stay nearby.
Before driving to Sioux Falls, stop at the Minuteman Missile Silo National Historic Site for a lesson on the Cold War. Then you can lighten up your drive with funky roadside attractions like the Corn Palace in Mitchell, SD, before arriving in Sioux Falls. This small, progressive city is a tech start-up center and you will find millennials crowding coffee houses and boutiques handing out champagne — a different look at South Dakota for sure! Be sure to stop at Falls Park and take a stroll through the downtown Art Walk of 50 public art sculptures before you leave.
Tennessee
Tennessee Family Road Trip
Route: Nashville to Gatlinburg, TN
Distance: 284 miles
Time Recommended: 7 days
Tennessee is a great place to go on a family road trip! You can start in Nashville to get your fill of country music! A stop at the Grand Ole Opry is a must to do a behind the scenes tour – where you get to stand on the stage – and then a concert. You will also want to visit the Country Music Hall Of Fame along with visiting downtown Nashville and walking the streets and listening to all the music coming out of the restaurants and bars.
Next up head to Chattanooga. From a kids perspective, Chattanooga had our favorite rock climbing place in the country: High Point Climbing and Fitness Kid Zone and our favorite donut place: Julie Darling donuts! Plus there are lots of fun outdoor things to do from Ruby Falls to Rock City.
The last stop is Gatlinburg. Well known for being the gateway to the Great Smoky Mountain National Park. Gatlinburg is definitely a tourist destination with an aquarium, 5D movie, mini golf and more in the downtown area. Plus they have Moonshine sampling. Be sure to head into the Smoky Mountain National Park to the Sugarlands Visitor Center and do the short hiking trail from there and then head out to Clingmans Dome!
Tennessee has a lot to offer and is a great road trip destination since the cities are not far apart. So pack up the car and head on out!!
Texas
Dallas to the Texas Hill Country
Route: Dallas to Wimberley, TX
Distance: 232 miles
Time Recommended: 3 days
The Dallas to the Texas Hill Country road trip is scenic, especially during spring when the bluebonnets and wildflowers are blooming. The Texas Hill Country consists of over 30 cities, each one unique and diverse.
The region itself covers ten thousand square miles of unparalleled beauty…everything is big and beautiful in Texas! You can stop in a couple on the cities depending on your schedule. For a long weekend getaway, we like to stop at Austin and Wimberley.
Wimberley is one of the underrated places in the Texas Hill Country. The town started as a trading post settlement in 1848, today the quaint town still retains its small-town charm. With its location on the Blanco River and Cypress Creek, visitors can enjoy a lot of outdoor recreational activities like swimming, fishing, ziplining, camping, horseback riding and hiking up Mt. Baldy.
A very popular spot in Wimberley is the swimming hole (aka underwater cave) known as the "Blue Hole". Wimberley also has a lively arts scene and many galleries. Wimberley makes for a perfect Hill Country getaway and a great Texas road trip.
And if you're looking for more great Texas trips, check out these great road trips from Dallas.
Palo Duro Canyon State Park/Amarillo Texas
Route: Dallas to Amarillo, TX
Distance: 389 miles
Time Recommended: 4 days
Palo Duro Canyon is the second-largest naturally occurring canyon in the United States. Some of the land is owned by Texas Parks and Wildlife. Camping is permitted and there are a lot of great day hikes as well for hikers of all levels. Some of the canyon is privately held and used for ranching and tourism. Contact Palo Duro Creek Ranch – sometimes known as Elkins Ranch – for info on available jeep tours.
Palo Duro Canyon is popular with hikers, equestrians, and mountain bikers. You'll see many places near the park offering horseback riding tours. Other popular things to do in the area are the Texas Outdoor Musical – an outdoor musical extravaganza held in the summer – and chuckwagon meals that are typically available from mid-March through the summer months. Nearby Canyon is home to West Texas A&M University, so you'll find places to eat and shop typical of most college towns.
Amarillo is about 18 miles north. This city located along iconic Route 66 offers lots of shopping, dining, and other family-friendly things to do. They have a zoo and a botanical garden and a handful of museums. Perhaps the most famous landmark in Amarillo is the Cadillac Ranch, which is 10 vintage Cadillacs arranged nose down in the dirt. It's free but make sure you take your own spray paint. There's souvenir shop across the way that will sell you cans of paint, but at a premium price.
Palo Duro Canyon/Amarillo is located about 350 miles northwest of Dallas, not far from the panhandle. I recommend at least one full day to explore Palo Duro Canyon State Park and a half-day to a full day to explore Palo Duro Creek Ranch plus at least one additional day to explore the rest of the area.
I am a Texan who has lived all over the world and I've been all over the state. This is my absolute favorite place on the planet. This area is awesome year-round but you won't find a great selection of activities in the winter. Most things start to open up at spring break.
— Recommended by Ripped Jeans and Bifocals
Utah
Utah National & State Parks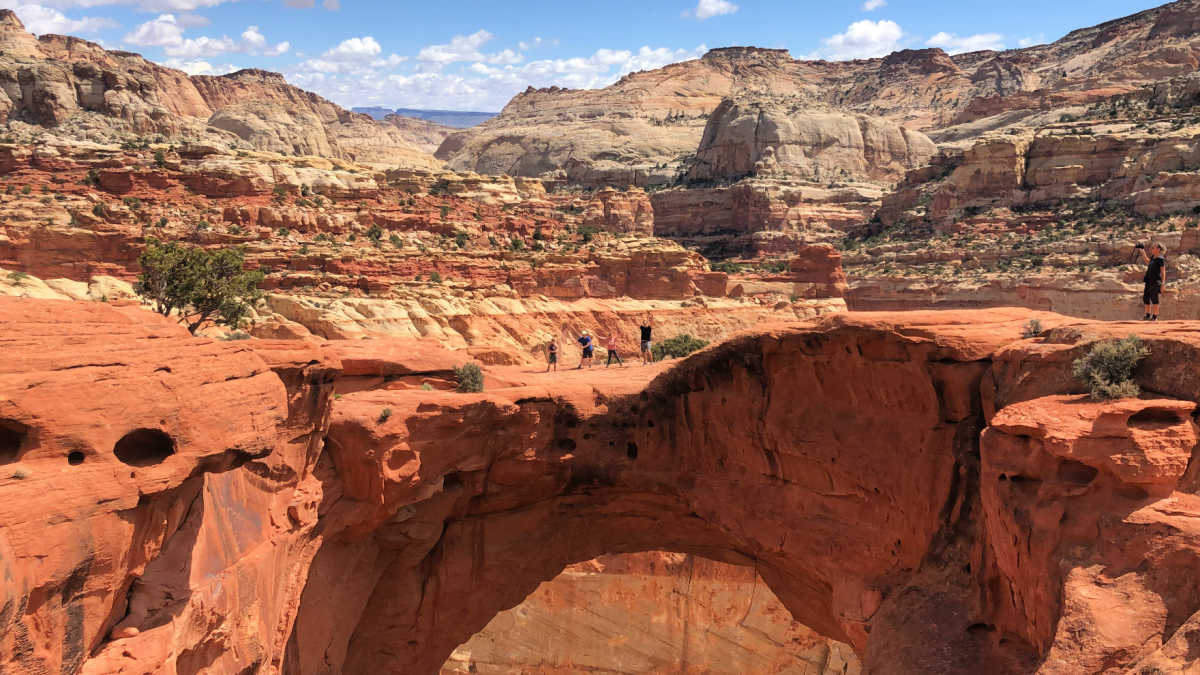 Route: Moab to Zion, UT
Distance: 326 miles
Time Recommended: 10-14 days
Utah is the perfect place to road trip and see five amazing National Parks! Each National Park is unique in its own way so you will never be bored. The landscape is constantly changing!
We highly recommend not missing Capitol Reef National Park on your road trip. This less-visited park in Utah is one of our favorites. You can hike out and on top of an arch and if you are there in the right season you can pick apples at the apple orchard in the park.
Besides the National Parks Utah also has amazing state parks to visit and National Monuments! Our top picks are Goblin Valley State Park with hoodoos to climb and explore for miles and Grand Escalante National Monument with one of our all-time favorite hikes – Peek-A-Boo Slot Canyon and Spooky Gulch.
You could road trip around Utah for a month and not see everything! Pack up your car or rent an RV and head out to explore!!
Vermont
Fall Foliage Scenic Route 100 Byway
Route: Wilmington to Stowe, VT
Distance: 150 miles
Time Recommended: 5-7 days
This is one of the most renowned road trips in America, attracting domestic and international visitors to its spectacular fall foliage display. While visiting in the fall is what makes this one of the best road trips in the US, you can take this journey all four seasons.
Along the way, you'll find amazing outdoor recreation like hiking, biking, golfing, and boating. And in the winter this area is a mecca for skiing and snowshoeing. The route is also home to the oldest arts and crafts schools in the country.
Virginia
Richmond to Shenandoah Valley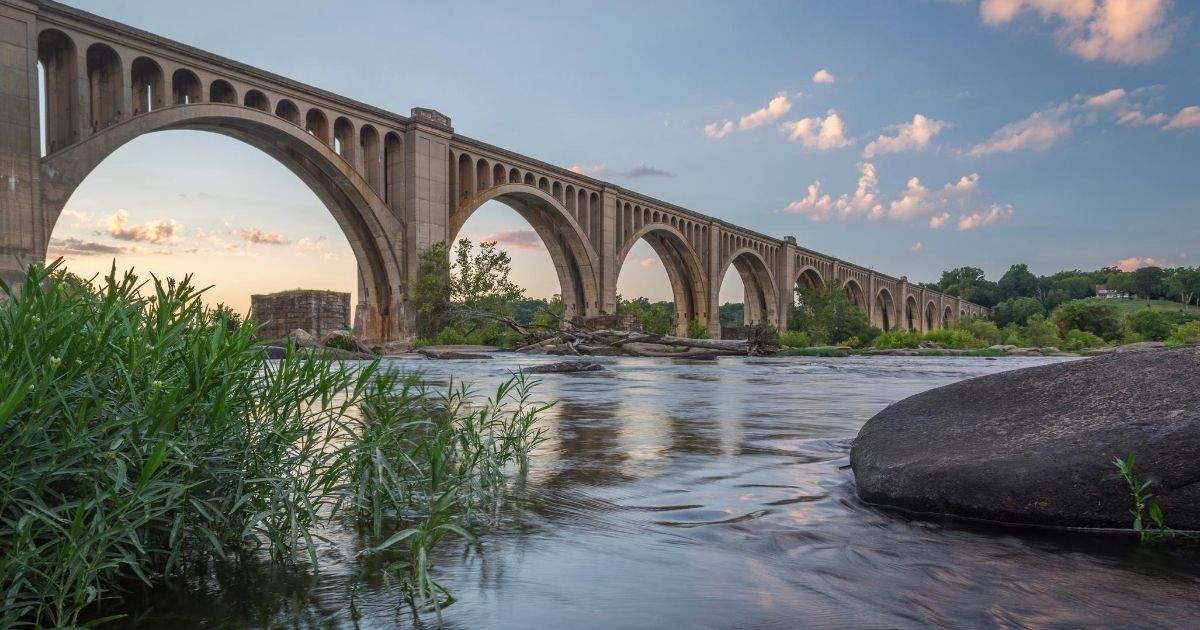 Route: Richmond to Shenandoah Valley, VA
Distance: 137 miles
Time Recommended: 3 days
Virginia is full of history and perfect for history buffs. However, if you're also interested in parks, museums, food and wine, there is something for everyone to enjoy from Richmond to Shenandoah Valley. You can really extend this trip as long as you'd wish but I recommend 3-4 days minimum.
Starting in Richmond on Day 1, visit Maymont Park located near Downtown. Devote at least 2-3 hours to strolling the park, visiting the farm and wildlife habitats. Grab a blanket and picnic to extend your time here and enjoy the outdoors.
Next, take a short 10-minute drive to West Cary Street to do a little shopping. If shopping isn't your thing, check out a diner in this eclectic town. End your day with a visit to the Edgar Allen Poe museum. Enjoy dinner at locals favorites Lunch & Supper restaurant. Stay: Jefferson Hotel
Day 2, drive 45 minutes from Richmond to Charlottesville in the morning. Visit the home of Thomas Jefferson, Monticello and the Rotunda. For lunch, one of the best burgers in Charlottesville is at Citizen Burger Bar. In the afternoon, visit Pippin Hill Vineyards for a glass of wine and a relaxing couple of hours with beautiful views. Stay: Boar's Head Resort
Start day 3 with a one hour drive from Charlottesville to Shenandoah Valley. Hike the Lewis Springs Fall trail, which is about 4 miles roundtrip. A great hike for any family to see beautiful views of the Appalachian and waterfalls. Stay: The Mimslyn Inn
— Recommended by World to Wander
Washington
Olympic National Park
Route: Seattle to Seattle, WA around Olympic Peninsula
Distance: 496 miles
Time Recommended: 3-5 days
One of the most spectacular spots in the Pacific Northwest is the Olympic Peninsula. Taking a road trip around Olympic National Park is a perfect way to discover the lush rainforests and rocky beach shores of Washington State.
Start your trip from Seattle and head north to Deception Pass for an extra bit of nature. From Deception Pass you can move south down Whidbey Island to catch the Port Townsend ferry across to the peninsula. You can also skip Deception Pass and take the Bainbridge or Kingston ferry across to the peninsula.
If you want to avoid ferries you can drive to the peninsula from Tacoma or Olympia. Ferries are a quintessential part of Washington State life and so I recommend it as a unique aspect of your trip.
Once you're near Olympic National Park there are a few stopping points that are popular. You can overnight in Port Angeles to enjoy the Hurricane Ridge Visitors Center and hiking trails. This is the northern part of the peninsula and park and also where you'll find Lake Crescent and some of the hotel hot springs.
Moving to the west you can make your way to the popular spots of Rialto and Ruby Beach on the coast. Take a trip towards the middle of the park to enjoy the Hoh Rainforest.
Then finish heading south to drive around Lake Quinault. From here you can make your way back to Olympia, Tacoma, or Seattle. Or perhaps you'll want to extend your trip with a road trip to Mt. Rainier National Park or enjoy the coastal tourist town of Ocean Shores.
If you want to visit more National Parks around the US, check out these great National Park road trips.
West Virginia
WV's Midland Trail – Route 60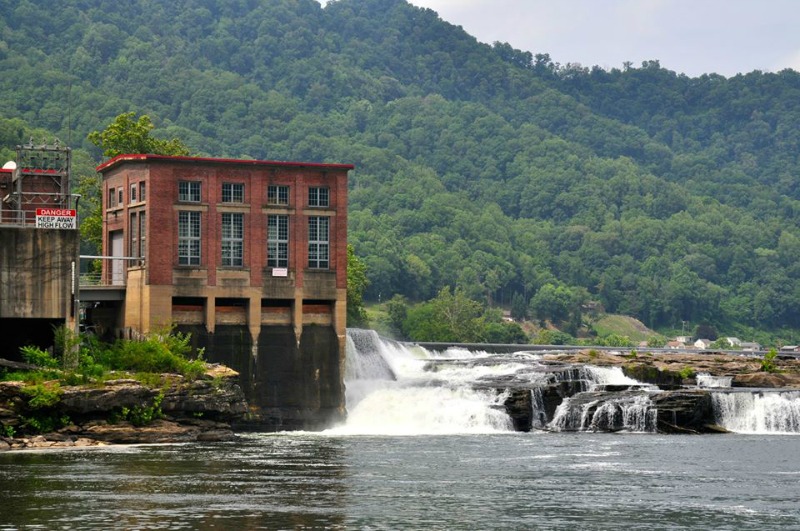 Route: Charleston to Fayetteville, WV
Distance: 51 miles
Time Recommended: 1 day
The West Virginia Hills doesn't get any prettier than driving from Charleston to Fayetteville, home of world-class white-water rafting and the New River Gorge Bridge, once the largest single-span arch bridge in the world. Route 60 (part of the Midland Trail) is a twisty and curvy road meandering through Appalachia, with segments of it almost as good as an amusement park ride. There are natural falls, historic towns, a beautiful state park, and the state capitol, well worth hopping off the interstate to look closer.
A favorite place for a burger, fries, and shake is the retro Burger Carte in Smithers, open since 1961. After that, you'll see Cathedral Falls (Gauley Bridge) on the left, then the mesmerizing Kanawha Falls (Glen Ferris) on the right. Hawk's Nest State Park (Ansted) affords incredible photo-ops, a quaint gift shop, bathroom facilities (few & far between), and hiking trails. You can take an aerial tram down the mountain or enjoy a jet boat ride.
Up next is the Mystery Hole, a cheesy and quirky road-side attraction where quirky meets intrigue via a strange gravitational force. Water literally rolls uphill. Tickets are $7.50; infants are not allowed.
The acme of this road trip is the New River Gorge Bridge. Spanning 3030 feet, this picturesque steel arch bridge, 876 feet above the New River (a National River via the National Park Service), is one of the most showcased West Virginia gems. You can hike down the staircase into the 70,000-acre gorge or enjoy a more tame option via the steel catwalk.
Wisconsin
Eastern Shores of Wisconsin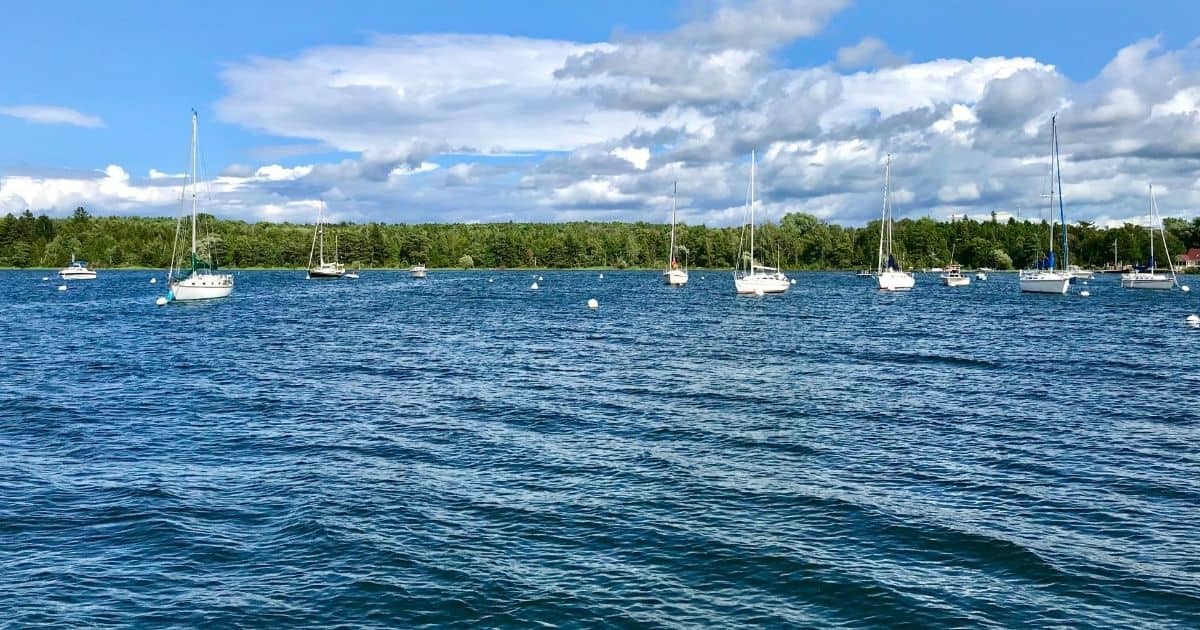 Route: Milwaukee to Fish Creek, WI
Distance: 178 miles
Time Recommended: 5 days
The perfect Wisconsin road trip begins in Milwaukee, a city full of action, and ends on the relaxing shores of Green Bay in Door County. This journey travels from a major city to quaint farm towns of the Door County peninsula. When added together, these two destinations make for one heck of a road trip.
Be sure to plan at least two full days to explore Milwaukee, the city best known for its beer and stunning Lake Michigan views. Don't miss the city's Public Market, Harley Davidson Museum, and Milwaukee Art Museum. If outdoor adventures are your thing, be sure to take a walk or bike along the lakefront, or rent a kayak and head out on the Milwaukee River. Sports fans will want to catch a Brewers or Bucks game, and history lovers should tour the Pabst Mansion.
From Milwaukee head north on Highway 43 towards Green Bay before taking 57 North towards Sturgeon Bay. With a couple of hours, grab lunch in Sturgeon Bay at Inn at Cedar Crossing, and stretch your legs at the Door County Maritime Museum. Another option is to take a walk along the bay and watch the ships as they come and go. Continue on to Fish Creek, and drop your bags at White Gull Inn, or rent a vacation home for the duration. Fish Creek feels like the heart of Door County with endless shops and restaurants, and a marina for visitors arriving by boat.
There are plenty of things to do in Door County. Guests can go to a drive-in theater, pick cherries at the local orchards, hike in the parks, fish, or just relax at the beach. It's the perfect ending to a long drive.
Wyoming
Grand Teton to Yellowstone National Park
Route: Salt Lake City to Yellowstone, WY
Distance: 332 miles
Time Recommended: 2 days
Most people go to Wyoming to see Grand Teton and Yellowstone National Parks, but those are not the only places where the state's beauty lies. If you're landing in Salt Lake City and road-tripping to Yellowstone, you may as well convert the six-hour journey into a gorgeous two-day road trip and discover a few of Wyoming's gems.
A must-visit stop on this journey includes the town of Afton, an old-style Wild West town in Star Valley where you could stop for a horseback ride in a ranch or even go flyfishing in one of the rivers. If you're coming from the Wyoming Idaho border, you could also take the 80-mile Star Valley scenic byway that continues to Grand Teton NP.
Drive ahead from Afton and you can see the Snake River Canyon and grab a beer at Melvin Brewery. Spend the evening in Jackson – it's an ideal town to rest in after a day of driving. For a budget stay, pick the Ranch Inn. Stock up on snacks and grab breakfast at one of the many eateries. Jackson is the perfect base to explore Grand Teton National Park, which is a short drive away. For a mini adventure, take the Gros Ventre Road near the small town of Kelly and continue driving to Slide Lake. Here, you can view the Tetons from an overlook point and even take a dip in the lake!
Devote the next day to the Tetons. If you're in the mood for a quick hike, visit Jenny Lake. From Jackson, you're only an hour away to the Yellowstone South Entrance, a park that needs its own dedicated time.
Best Road Trips in the USA
There you have it! All the best road trips in the USA for each state. Did I catch your favorite road trip route? Do you have another popular road trip you'd like me to add? Comment below and share your favorite USA road trips!