An Alaskan cruise is a bucket list experience for most of us. You don't want to be caught unprepared for your cruise by forgetting something important or being miserable if the weather changes. Read on for what to pack plus get a printable Alaska cruise packing list at the bottom of this post.
Having the chance to see glaciers from the water, and possibly spotting some whales or bears is what we all dream of from an Alaska cruise. As a Seattle girl who is used to living in the Pacific Northwest, here's my secret formula for what to bring when you're packing for Alaska. Affiliate links are included in this post – if you make a purchase from my link I might earn a commission.
Are you sailing to Alaska with Norwegian Cruise Lines? Read all about our experience aboard the Norwegian Bliss cruise ship!
Clothes to Pack for an Alaskan Cruise
Dress in Layers
Weather in Alaska and most of the Pacific Northwest gets cool overnight and can warm up during the peak of the day. You'll want to be ready to head out to explore in cold weather, but be able to remove layers when the sun is high and the temps warm-up.
I love wearing basic tees or long sleeve tees from prAna and Target as my base layer. I then typically layer one of my Columbia fleece jackets over the tee. Next, I'm ready to layer either a packable puffer jacket or rain jacket depending on the weather.
Rain Jacket
One of the most important things for you to pack for your cruise to Alaska is a good jacket. If you don't get too cold, you can probably just pack a fleece jacket and pair it with a great rain jacket. When choosing a raincoat you'll want one that's waterproof, not just water-resistant, and one that has a hood. There are some great ones from Columbia, prAna, and even a packable rain jacket from Eddie Bauer.
Packable Coat
If the weather is expected to be cool during your cruise, you'll want to pack a thicker coat. Remember that you'll be on the ocean and coast for all of your trip and that means chilly breezes. I typically tell people that along the Pacific Coast temps can feel about ten degrees colder than what the actual temperature reads. You can buy a cheap option on Amazon, or invest a little more for this Eddie Bauer one.
Pants
Pants are pretty basic, but there are a few things to keep in mind. What I used the most were my favorite Columbia pants, the Anytime Outdoor pants are good but my new favorites are the Saturday Trail Pant. I also own a pair of the Just Right Straight pants, and while I love the look of those pants they are lacking pockets. These simple black leggings from Amazon also worked well for the cruise. Paired with some hiking boots and a long tee, they're cute and easy to move around in.
If you're doing some water activities or hiking glaciers, you might want to consider a pair of rain pants to keep your legs dry and warm. You could also pack some long underwear to layer under your clothes if the temps are cool and you're planning a lot of outdoor activities.
Hiking Boots
Many of the activities that you'll be doing in Alaska will involve nature. A great pair of hiking boots can really help you stay warm and comfortable while hiking around. I've recently fallen in love with these Forsake Patch boots. They're super cute, aren't too bulky like other hiking boots, and they're waterproof. I've taken them to Ireland and for our Alaskan cruise and absolutely love them!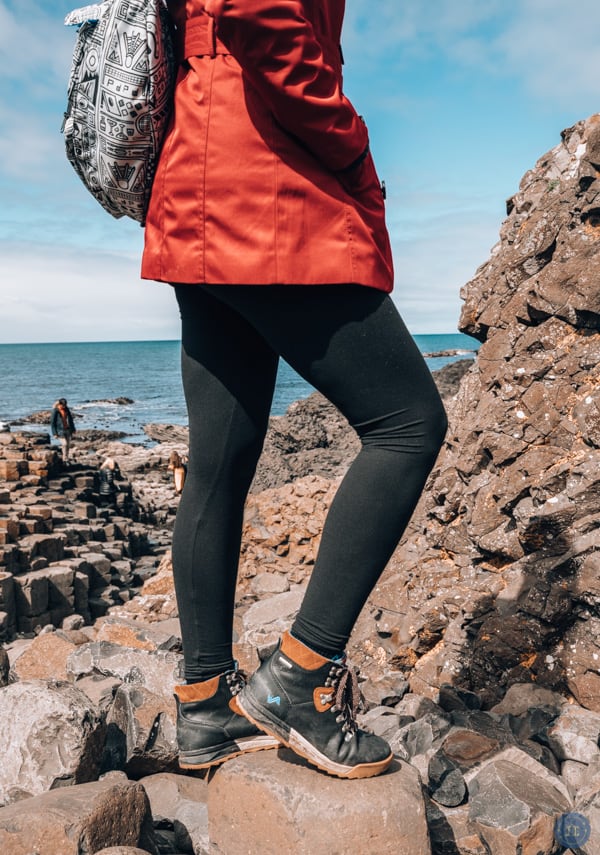 Formal Nights
It's not uncommon for there to be formal nights on cruise ships. These evenings offer you the opportunity to dress up and enjoy an evening of dazzle. I'll be honest in saying that these nights will have guests wearing attire from beaded gowns to jeans. It's really up to you how dressed up you want to get.
Keep in mind that you'll need to pack shoes and accessories to go with whatever formal dress you bring. I personally wear maxi dresses and flats, both of which are easy to pack.
You'll also want to pack a cardigan or shawl since the dining rooms can sometimes be cool.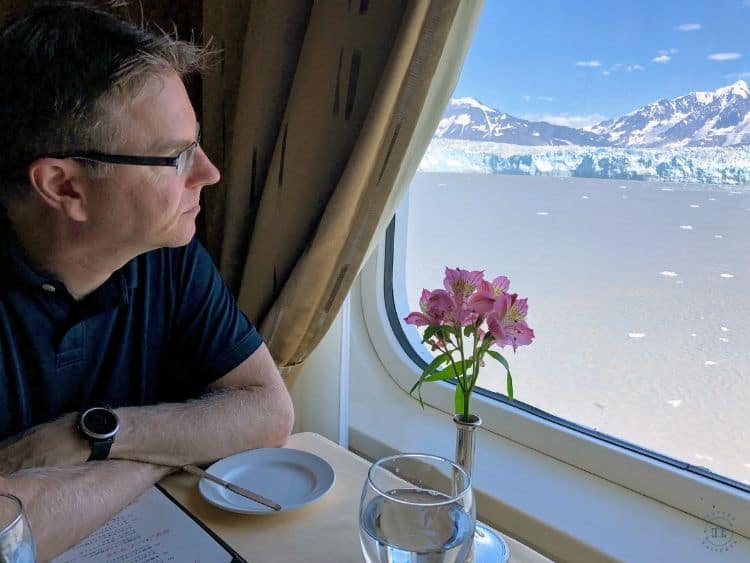 While Onboard
A few tips about packing for your time onboard the ship. If you're going to go swimming or hang out in the hot tubs, don't forget a swimsuit (or two) and a pair of flip flops. I like to pack two swimsuits so that I don't have to put a wet suit on if I choose to take a dip twice in one day.
We also like to pack some clothespins and magnetic hooks so we can hang our suits up to dry in the bathroom.
I'm also a fan of packing some loungewear for my time onboard. A cozy pair of sweatpants and a sweatshirt can be great for running up and grabbing a coffee in the mornings, or for enjoying some time on the deck or balcony.
What Cameras to Pack
There are two features that you'll want in a camera for your cruise, waterproof and zoom. You'll possibly want an action camera as well, depending on what activities you have planned.
In my opinion, the best cameras to pack are your cell phone (assuming it's a new model) and a point-and-shoot camera with great zoom. If you're an avid photographer then you'll probably be bringing a DSLR camera and you'll want to pack a great lens for landscapes and another for zoom.
Your cell phone camera can be great for capturing landscape images and candid shots while touring and onboard. Be sure to bring a portable charger for your phone to keep you powered while in port.
You'll also want to bring a camera with zoom capability so you can capture things like wildlife and glacier calving. We like the Canon Powershot long-zoom cameras, and I know many like the Lumix zoom cameras.
Bring along a waterproof pouch for your phone in case it's raining or wet. You can also bring a GoPro for capturing adventurous activities and to use in wet weather.
Cruise Extras to Pack
Don't miss my post about the extra things you'll want to pack for your cruise. Some of the tips include ways we keep our cruise cabins clean and orderly. Bring your own water bottles to fill onboard and keep in the cabin or take on excursions. We also bring lanyards to use for our cabin key cards.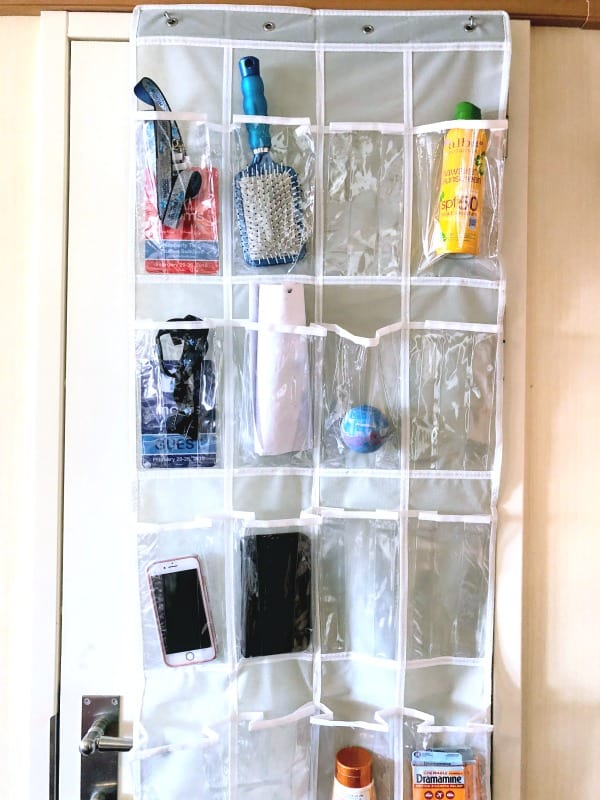 When traveling to Alaska you might also want to consider packing an insulated coffee cup. The cruise ship cups don't keep your coffee very warm, especially on chilly mornings on the deck. You can pack some socks inside the mug to save suitcase space.
You'll also want to bring along a day pack for your excursions. I like to use sling bags, but a packable water-resistant backpack would be perfect for an Alaskan cruise. This can also be used as an extra bag for bringing home souvenirs after the trip.
Printable Alaskan Cruise Packing List
Now that I've shared my tips for what to pack, here's my printable checklist to help you with your own packing. And if you are planning a warmer weather cruise in the future, check out my other blog post about what to pack for a Caribbean (warm-weather) cruise.
Hopefully, this guide has helped you with deciding what to pack for your trip to Alaska. Feel free to leave a comment below and ask any questions.